Endpoint Security
Monitoring and Securing your IT and Data
A Proactive Approach to IT
Our proactive approach to IT support means that we know about potential problems as soon as possible and preferably, before you.
We firmly believe that prevention is better than cure. That's why we offer a range of proactive monitoring and security tools that keep a watchful eye on your servers, PC's and laptops 24/7 and allow you to demonstrate your security and compliance as a business.
Monitoring the performance of your server and key hardware components is a vital tool in keeping your systems running and your users productive. The Remote Management Centre will assess your server and other key system components and alert our Helpdesk Teams when there is an issue. We will then begin to resolve the issue immediately, often the only time you will know there has been a problem is when we let you know it has been resolved.
Complete Endpoint Security
Looking after your servers is only half the story, but what about the PC's and laptops that your team members use to carry out their roles, meaning they have access to all your critical business data?
Complete Endpoint Security allows us to monitor and secure all aspects of your end user devices and ensures your company data is protected from threats.
Monitor the Anti-Virus protection of all endpoint devices.
Track all of your IT assets' age and specification, including serial and model numbers.
Carry out automatically scheduled updates (patch management) of Windows and selected 3rd party applications.
Our Compliance and Security module automatically applies our recommended security settings and additional settings that we can configure for you, such as disabling the use of USB storage devices, to all your endpoints and enforcing protection every 5 minutes.
Reporting to show the performance history of all endpoints, allowing your business to demonstrate the commitment you have made to securing your data (remember GDPR is about demonstrating and not just doing).
Together with your Technical Consultant, you will be able to produce a Cyber Security Risk Assessment report that your business can use to demonstrate compliance and plan future cyber security initiatives.
Monitors Servers, Firewalls, Routers and Switches.
Checking the completion of server back-ups and anti virus checks.
Carry out Windows Updates (patch management) and update 3rd party applications from one central place.
Alerts are immediately visible to our Helpdesk Teams and logged to allow for trend analysis with your Technical Consultant.
Reporting can be produced to identify underlying issues or trends which can be planned for and addressed.
Managed AntiVirus & Web Protection
Complete Endpoint Security also offers highly respected and proven AV & Web Protection products that can be applied to each machine automatically, saving the cost and complication of operating a stand-alone alternative. Managed AV & Web Protection provide the highest levels of security against the ever increasing risk of viruses and malware, both local and web based, both can be easily added as options to our Complete Monitoring Services.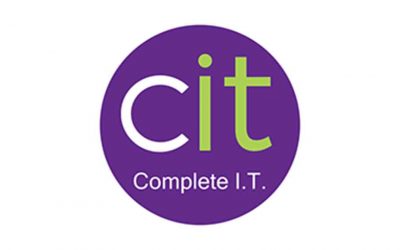 Although there will undoubtedly be a number of new technology advances this year, 2016 will also be marked by the maturation of a number of older 'inventions'. Lower costs and increased availability means that several technologies will reach the mass market, helping...