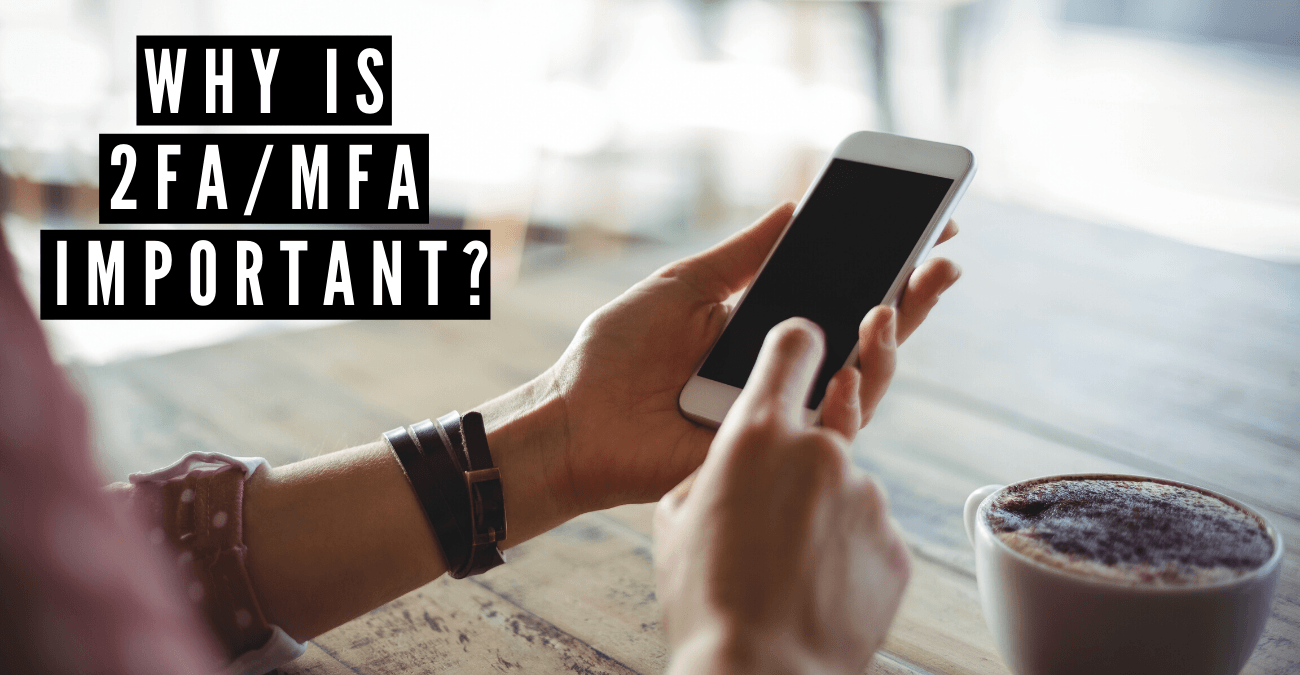 What is 2FA/MFA and Why is it important?
Simply put, 2FA is an extra layer of protection on the account or platform you are using. When logging into an account you would usually have to input a username or account number followed by a password which would be the first layer. The second layer could be a secret question you need to answer after signing in and on top of this a multi layered authentication could be connecting your mobile number on top of the first 2 layers of protection.
For example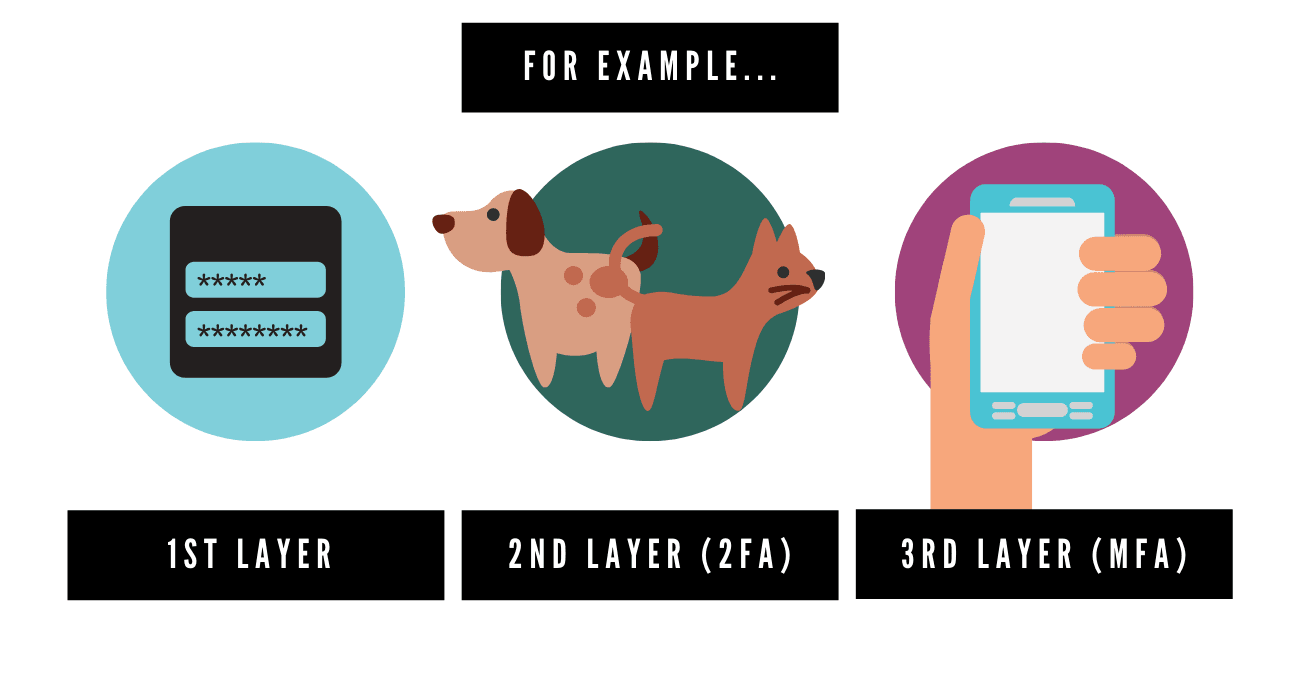 1st Layer – Your username and password on your online banking account.
(2FA) 2nd Layer – Adding a secret question. Question: "What was the name of your first pet?" Answer: Max.
(MFA) 3rd Layer – Connect your mobile. Which means every time you login you will be prompted to submit a code that has been sent to your mobile.
It's important to set this up because it creates an extra layer of protection, which makes it harder for an attacker to access your data, drastically reducing the chances of fraud, data loss or identity theft.
If you use a generic password such as "Max1989″, that being your dogs name followed by the year you were born, it would take roughly 20 minutes for a hacker to gain access to your account. That being said, over half of people use the same password, everywhere. This emphases the need to use"difficult to guess" passwords, different passwords for every login you have and that you enable 2FA and MFA (if available).
Most websites, for example your bank ask for 2FA so be sure to set this up. Banks will also send a verification code to your phone when making payments to new payees so you even if someone were to access your online banking account you would receive a message on your phone whereby you would be able to stop the transaction.
How does two factor authentication work?
The Process…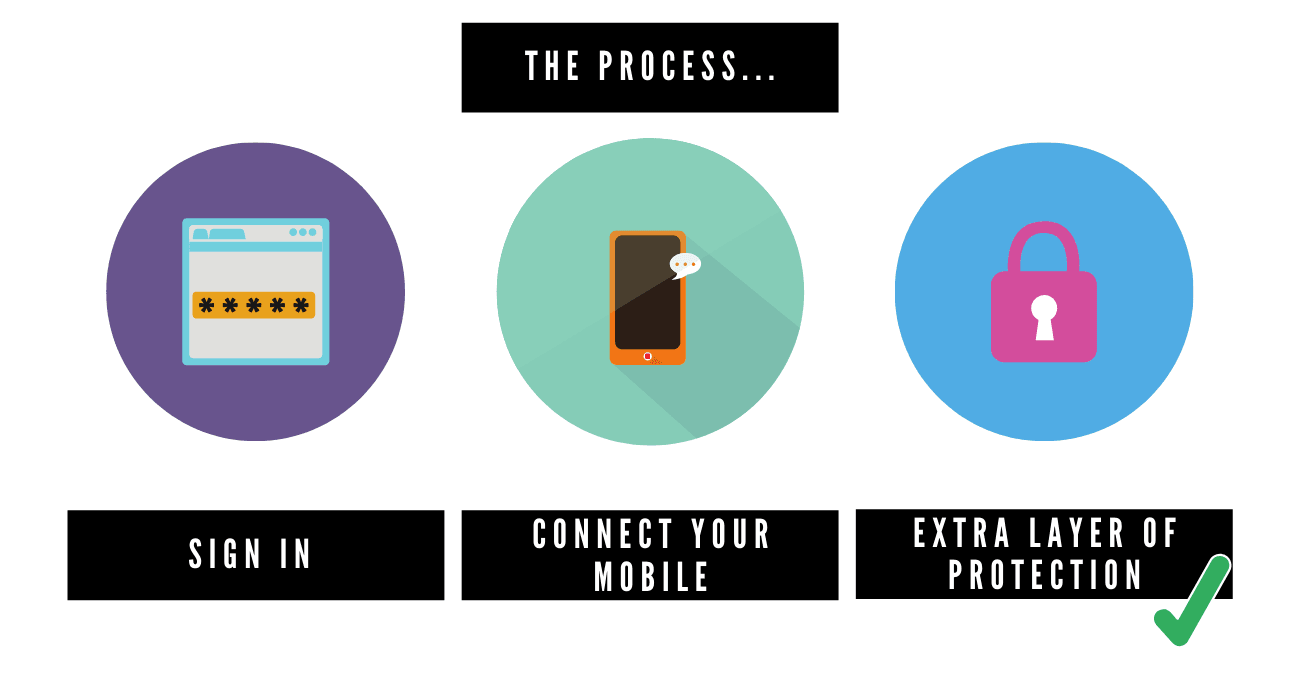 Sign into the account (this could be a mobile banking in with your password (often you can have this saved to chrome automatically).
A password will then be sent to your mobile.
Enter that password and boom you will be signed in!
How does using Microsoft 365 Business Premium make me more secure?
It offers two factor authentication so you can link your account with your mobile so even if someone manages to guess your password, they won't be able to access your account as they would need your phone to authorize their entry.
Saves the device you are using so you can remain logged into Outlook, Sharepoint, One Drive and Teams making communication at work a breeze and also ensures great security.
When it comes to Microsoft 365 Business Premium we have you covered and not only that, we can help with protecting other aspects of your business from cybercrime, such as your customer/client databases and when you are browsing the internet.