Case Study: JDX Consulting
Complete I.T. provide JDX Consulting with a highly resilient and state-of-the-art hosted telephony system
About JDX Consulting
JDX is a global company specialising in aligning cost-effective, flexible resourcing solutions to financial services clients in areas of change, remediation, technology and advisory projects. With offices in London and New York, JDX is positioned to support financial services clients and insurance clients across multiple geographical locations.
The Problem
JDX Consulting, a recruitment and resourcing company specialising in the financial sector, were looking for a new phone system to help support their business growth. As a company experiencing continued growth and with plans to fully integrate the London and New York offices in the future, JDX Consulting's new phone system also needed to offer the flexibility to support the changing needs and dynamics of the company moving forward.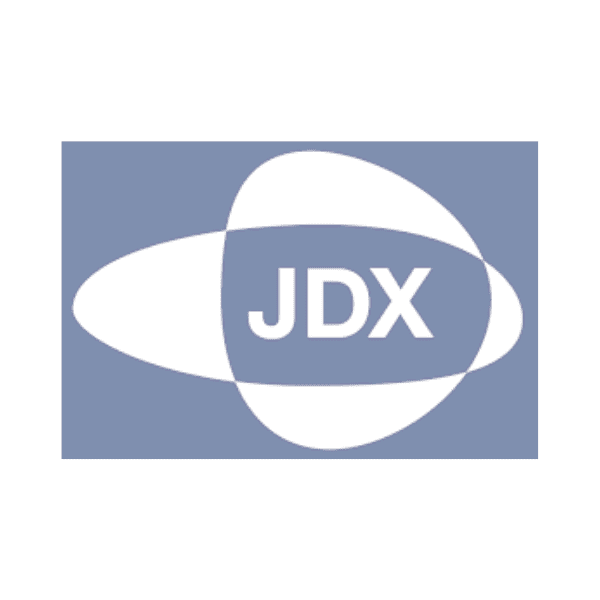 The existing phone system was already operating at nearly full capacity and, as the system was end-of-life, it was becoming increasingly difficult to source technical support and even compatible hardware such as replacement handsets. It also required external resources to complete even the simplest of tasks, such as changing the name on the handset. JDX were keen to be able to use their own internal IT resource as much as possible, ensuring minimal disruption to their daily activities.
Complete I.T. (CIT) were already providing IT support for JDX and had built an existing relationship based on quick response times, their helpful approach and access to a reliable helpdesk. JDX therefore trusted CIT to recommend the right solution and then to implement and support it.
The Solution
Following an extensive briefing session, listening to JDX Consulting's specific needs and requirements, CIT recommended they migrated to a hosted cloud telephony solution. Working in partnership with Concert Networks, CIT's telephony partner, this cloud telephony system provided JDX Consulting with a highly resilient and state-of-the-art phone system.
Utilising CIT's extensive experience and expertise with IT networks combined with Concert's hosted telephony system, the recommended solution provided a number of key benefits for JDX Consulting:
Trust
The new hosted telephony system is based on the Broadsoft platform, the world's leading Cloud Telephony platform. Combined with back-ups to the most up-to-date hardware, this ensures complete confidence in the system and would allow JDX Consulting to continue to run their business even in a disaster scenario.
Flexibility
As an expanding company, it was important that additional users could be set up on the telephone system quickly and easily. With hosted telephony, installing a new phone couldn't be easier. JDX can simply request a new handset and when it arrives plug the device directly into the network.
Reliability
Quality of Service protocols and a comprehensive Service Level Agreement are in place to ensure the hosted telephony service reliably provides high-quality calls.
Reporting
In-depth reporting capability allows JDX Consulting to see where business efficiency improvements can be made. For example, by analysing the number and length of calls made, decisions can be made regarding the purchase of additional handsets to improve the client experience.
Future Proof
The Broadsoft platform also benefits from continual development with over 4,000 developers working to make updates and improve the system as part of a developer program. By utilising this development capability, the platform will continue to evolve to meet changes in technology and requirements, meaning there will not be a need for JDX to spend additional time and financial resources changing their telephony system again in the future.
Despite encountering difficulties with JDX Consulting's internet provider, who were unable to work to the agreed schedule, CIT/Concert used their considerable knowledge and expertise to work around the problem and ensure the new telephone system was ready for use as scheduled.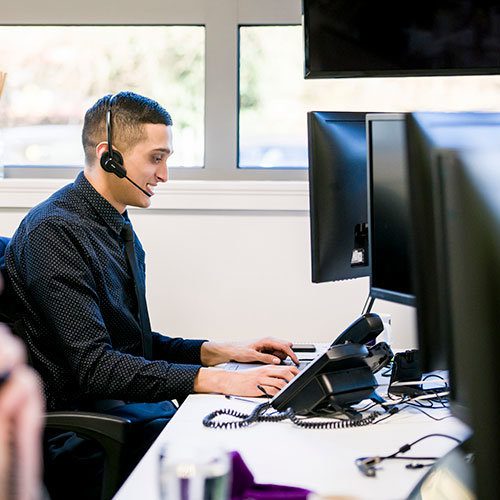 The Results
Following the installation of the new cloud telephony system, JDX Consulting have opened an additional London office and have been able to utilise the same system within this office rather than installing a separate system – thereby saving considerable time, effort and money. An additional handset has also been installed in the New York office on a trial basis, enabling calls to be made between the offices at set call prices, saving the company money whilst maintaining the same high levels of call quality experienced in the UK.
By integrating all offices onto a single telephone system, JDX Consulting are able to fully assess their customer service levels, respond more effectively to opportunities and recover better from any disaster situations that may arise in the future. The streamlining of processes, enhanced reporting systems and the ability to use internal resources to quickly and easily install new handsets as required has also facilitated greater efficiency within the workforce.
George Staniforth, JDX Consulting, commented,
"The new telephone system installed by Complete I.T. has provided additional functionality and the flexibility to expand our communications network to meet the future requirements of our growing business."