Total Endpoint Security Solutions
Protect your end user devices from malicious activity
Secure your company owned devices no matter where they are
With flexible working becoming the norm within many organisations, you need to ensure a high level of cyber security protection and monitoring across all your endpoints. With Complete Endpoint Security and Compliance from Complete I.T., you have peace of mind that your endpoints are monitored and secure no matter where your teams are working.
Cyber threats are evolving rapidly with cyber criminals adapting to the new ways we are working. From phishing emails to malware, we are seeing criminals take advantage of the fact we are not all in the office and cannot turn to our colleague or IT team for advice or to confirm an email or link is safe.
Cyber-attacks are not limited to large enterprises. The same methods are used to attack SMEs where business downtime, fines and reputational damage can, at worst, lead to business closure.
With Total Endpoint Security and Compliance your business devices are protected and monitored 24/7 with malicious activity detected before malware is deployed.
Endpoint Security and Compliance Solutions
The Components and Benefits of Endpoint Security Solutions
Threat Detection and Remediation
EDR (Endpoint, Detect & Response) works by using AI to monitor endpoint and network events, reviewing behaviours and recording the information in a central database so further analysis, detection, investigation, reporting, and alerting can take place.
Many thousands of virus and malware attack variants including zero day and cryptomining attacks are recognised quickly as well as the root causes of these malicious behaviours by quickly identifying and diagnosing corrupt source processes and system settings.
When malicious behaviour is detected, your files will be restored to a previously safe version.
In addition, EDR can provide both network and device control, allowing your business to restrict certain applications from running.
Security Operations Center (SOC)
Monitoring is a key component and needs a human element to analyse threats when they're identified. With a Security Operations Center (SOC) monitoring your endpoint alerts 24/7, you can be assured that your systems are safe and action will be taken should any suspicious activity be detected.
Malicious behaviour is detected, stopped and quarantined to protect your systems. A member of the SOC will then investigate the threat and take the appropriate action.
Threat Coverage
Using the latest behavioural and AI based technology, any suspicious activity is picked up in real time, regardless of where your endpoints are (office, home, airport, café, hotel, etc.).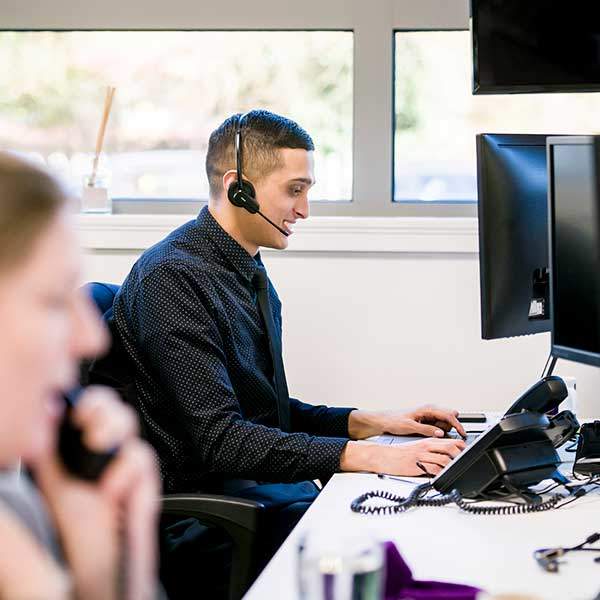 Terms Explained
How does EDR differ to anti-virus?
Traditional anti-virus, scans, detects and removes infections, where EDR tracks, monitors, and analyses data on endpoints.
What is a SOC?
A SOC (Security Operations Centre) is a team of information security specialists who are responsible for monitoring and analysing security informatics.
What is a Zero Day Attack?
A zero day attack is an unknown security vulnerability that cyber criminals will leverage to gain access to systems and data. These attacks will not be picked up by anti-virus alone.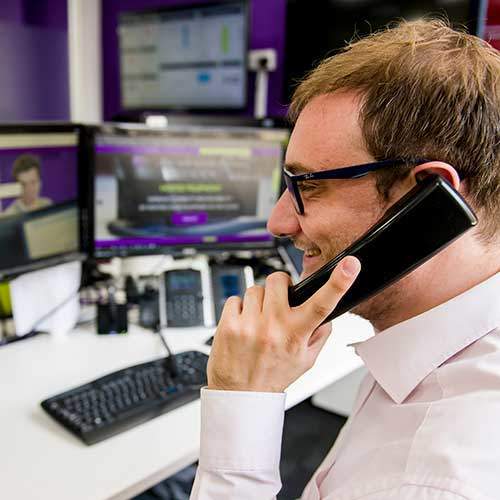 A Proactive Approach to IT
Our proactive approach to IT support means that we know about potential problems as soon as possible and before you do.
We firmly believe that prevention is better than cure. That's why we offer a range of proactive monitoring and security tools to keep a watchful eye on your IT assets.
Remote Management Centre
Monitoring the performance of your server and hardware components is a vital tool in keeping your systems running and your users productive. The Remote Management Centre will assess your network and alert our Helpdesk Teams when there is an issue. Often the only time you will know there has been a problem is when we let you know it has been resolved.
Complete Endpoint Security Solutions
Looking after your servers is only half the story, but what about the PCs and laptops that your team members use to carry out their roles?
Complete Endpoint Security allows us to monitor and secure all aspects of your end user devices and ensures your company data is protected from threats.
Monitor the anti-virus protection of all endpoint devices.
Track all of your IT assets' age and specification, including serial and model numbers.
Carry out automatically scheduled updates (patch management) of Windows and selected 3rd party applications.
Reporting to show the performance history of all endpoints, allowing your business to demonstrate the commitment you have made to securing your data
Together with your Technical Consultant, you will be able to produce a Cyber Security Risk Assessment report that your business can use to demonstrate compliance and plan future cyber security initiatives.
Our Compliance and Security module automatically applies our recommended security settings and additional settings that we can configure for you, such as disabling the use of USB storage devices, to all your endpoints and enforcing protection every 5 minutes.
What we manage
Monitors, servers, firewalls, routers and switches.
Checking the completion of server back-ups and anti-virus checks.
Carry out Windows updates (patch management) and update 3rd party applications from one central place.
Alerts are immediately visible to our Helpdesk Teams and logged to allow for trend analysis with your Technical Consultant.
Reporting can be produced to identify underlying issues or trends which can be planned for and addressed.
Managed AntiVirus & Web Protection
Complete Endpoint Security also offers highly respected and proven AV & Web Protection products that can be applied to each machine automatically, saving the cost and complication of operating a stand-alone alternative. Managed AV & Web Protection provide the highest levels of security against the ever increasing risk of viruses and malware, both local and web based.