Microsoft Power Automate
Transform manual tasks, into streamlined automated processes
What is Power Automate?
Power Automate is part of the Microsoft Power Platform, it empowers your team to turn their repetitive tasks, into streamlined automated processes.
Create a flow of automated actions to help improve how your organisation operates. Shift your team's focus from tedious, time-consuming tasks to more productive responsibilities to help improve and grow your organisation.
Why settle for the historic ways of manually carrying out tasks, when you can use your time more efficiently? Time is precious and it's important to improve and evolve business operations to help give you a competitive advantage.
Saves time
Empower your team with "time" by eliminating their repetitive, mundane tasks and changing them to automated ones, so that they can focus on other key responsibilities.
Increased efficiency and job satisfaction
Providing your team with improved tools to carry out their roles will motivate and empower them to put their time to better use.
A happier team often means a better work ethic which usually translates to improved customer satisfaction.
Seamless Integration
Integrate with hundreds of 1st and 3rd party services, including Microsoft applications such as Azure, Microsoft 365, Dynamics 365.
Power Apps and Power BI can also be used alongside Power Automate to help your business to work smarter.
The possibilities are endless
Most of us follow certain processes and procedures when it comes to our daily tasks at work, which is why the possibilities of Power Automate are endless.
How we can support your business with Power Automate?
Complete our Power Automate overview form.
Our consultants will review the information and prepare a set of tailored questions, based on your processes, systems, requirements & challenges.
We'll arrange a short introductory call with you to discuss your requirements further and to run through any questions.
We will then prepare a tailored services proposal that sets out the costs to deliver the desired automation, built around your specific needs.
How can Power Automate help me?
No matter your process, Power Automate can help streamline how your organisation operates Discover a host of smart, simple scenarios that will empower your team to work more efficiently.
Improve your approval process
If getting approval for a document, file or project is something you do on a daily basis why not make it an automated process. Set up Power Automate so that every time you upload, for example, a document to Sharepoint, this starts a process where those who need to approve it are automatically notified.
So, you won't have to worry about notifying them or chasing them, as if they haven't replied in 2 days you can set up another trigger so that they are notified again.
Get notified when you are @mentioned
With the mass of emails that are flooding our inboxes every day, it's important that we can pinpoint those that are the most important first and action those straight away.
Power Automate can help stop you from missing important emails as a notification can be set up so you are instantly made aware you have been @mentioned.
Save attachments in OneDrive for Business
Do you receive regular emails where you need to save the attachments?
Maybe you work in Finance and receive monthly invoices which need to be saved. Take out the added step of downloading and saving these documents from Office 365 and then saving them into OneDrive manually and instead automate the process where the required emails are automatically saved in OneDrive as soon as they arrive in your Office 365 inbox.
Set a reminder for a follow up message
When we are using different platforms to communicate, sometimes it can be hard to keep track and remember to reply, especially when we are busy.
As an example, you can set up a Power Automate process where you are reminded about your messages in Microsoft Teams that you haven't replied to. An email can be set up to be sent via Office 365 to let you know that "these messages have been sent this week, make sure you respond."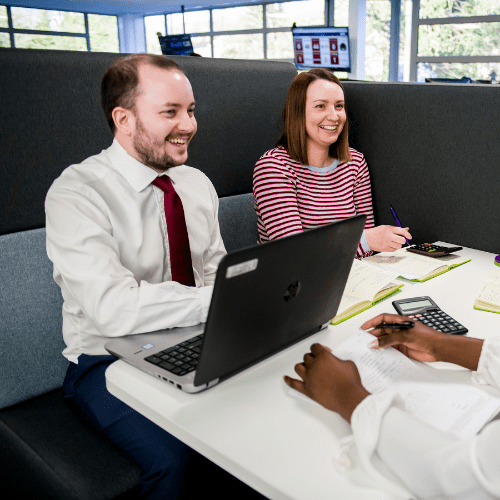 Ana Demeny Partner Technical Architect at Microsoft.
Power Automate Webinar with Microsoft
In this webinar, we were joined by Ana Demeny, Partner Technical Architect (Power Platform Integration) at Microsoft.
Ana provides an overview of Microsoft Power Automate and how the platform can help you to streamline repetitive tasks and business processes —so you can focus your attention where it's needed most.
Just think about the time you could save if you could automate repetitive manual tasks simply by recording mouse clicks, keystrokes and copy-paste steps from your desktop!
Complete I.T. Client Case Study
We have used Power Automate to help one of our clients and improve a particular process which was historically very manual and time-consuming.
The Challenge
Our client was spending a lot of time going through hundreds of Excel spreadsheets, copy, pasting and converting the currency on each spreadsheet.
Each spreadsheet was for a different country, so it was important that they accurately converted the right currency on the correct spreadsheet.
This process was taking up a lot of time and they were seeking a more efficient way of carrying out this manual task.
The Solution
With the challenges understood, it was decided that Microsoft Power Automate would be hugely beneficial to transforming their lengthy process into an automated one.
What Power Automate provided was an automated process where once the main spreadsheet was updated, it triggered a process where all of the additional Excel spreadsheets would populate with the converted currency.
The Result
Our client has gone from a manual time-consuming process to an efficient automated one. So, instead of going through all of the spreadsheets, it was now just the one.
This has enabled them to focus on other key responsibilities, allowing them to make better use of time and has reduced the chances of human error.
Complete I.T. Internal Case Study
We have used Power Automate internally to improve our enquiry follow up process which was historically very manual and time-consuming.
The Challenge
Our challenge was ensuring that all enquiries that were filled in via the website were picked up quickly and sent to the appropriate team to follow up.
Although the current process was broken, it did involve a lot of human intervention and therefore time.
The Solution
Following discussions with the team, we decided that Microsoft Power Automate would be hugely beneficial in aiding us to make this process more efficient.
What Power Automate provided was an automated process where once the initial form had been completed:
An email was sent to a central address
Power Automate was then used to read the subject line of the e-mail to determine the type of enquiry
A Microsoft Teams message was then automatically sent to the respective colleagues that needed to know
The Result
Power Automate has improved our communication and efficiency when picking up new opportunities. Our enquiries are now automatically communicated with the correct team members, instantly, enabling increased client experience.
Almost 50% of work activities globally have the potential to be automated*
Automation delivers long term cost saving of 30%*
Data collection and processing activities have an automation potential of 64%-69%*
How can you use the Power Platform to your advantage?
Power Automate is part of the Microsoft Power Platform, and when Power Apps, Power BI and Power Automate are used together, you can work more intelligently to help benefit your team, your organisation and your customers.
Using Power Apps to help streamline a process, Power Automate to then trigger the follow-up process and then Power BI to report on your activity.
Interested in learning more?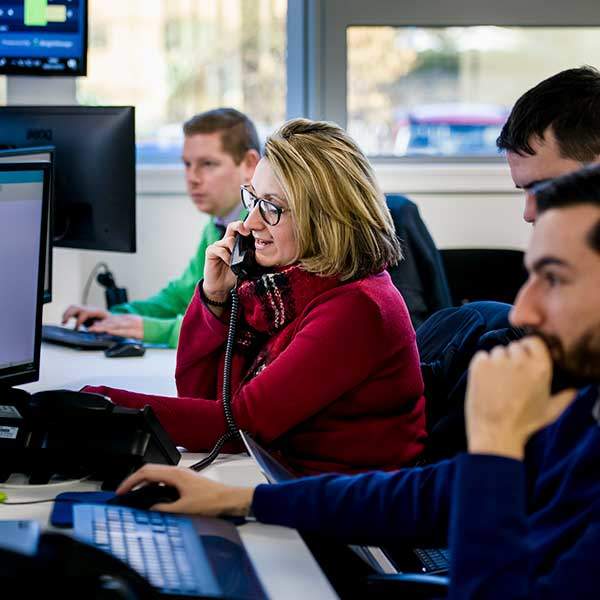 No Results Found
The page you requested could not be found. Try refining your search, or use the navigation above to locate the post.