Managed Print Services
Why worry about talking to third parties about your print needs?
What is a Managed Print Service?
Managed Print Services is a bespoke MFP (Multi-Functional Printer) and printer service that gives companies greater visibility and control over their printers or MFPs, saving you time and money. Printing can account for as much as 15% of a business's annual spend, including:
Pages printed by workers
The cost of purchasing/leasing multi-function devices
Print management software
Consumables
The electricity used to run these devices
Outsourced printing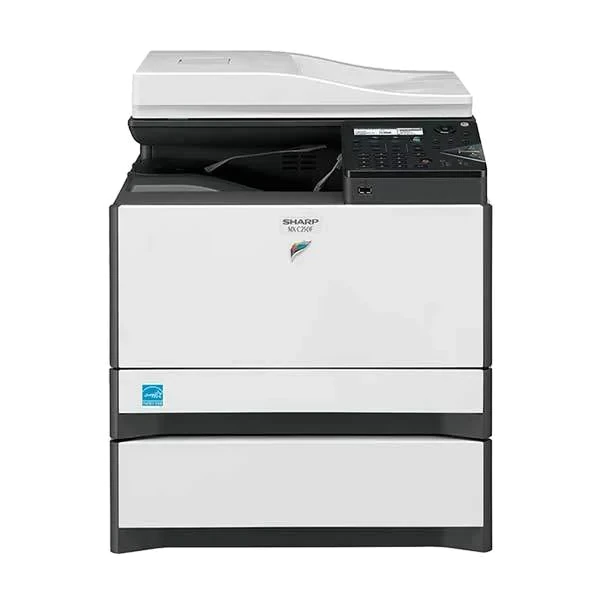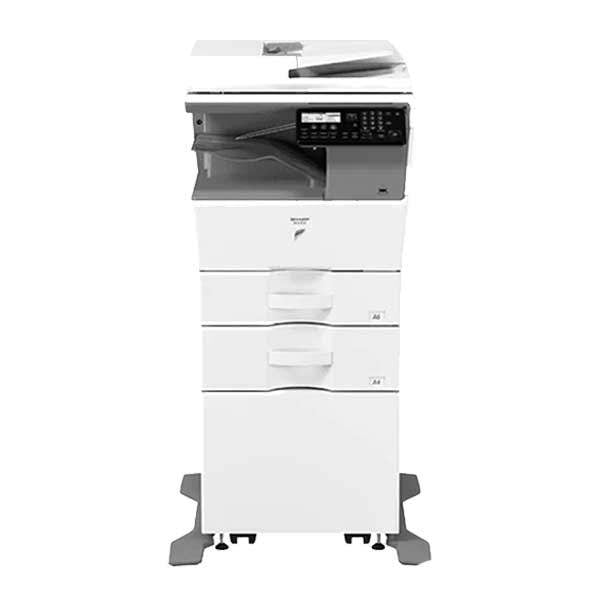 Bespoke Managed Print Services
Many small and medium sized businesses depend on printing and scanning to function, but most do not have the time, resources, or specialist skills to manage their fleet of printers effectively. Having a managed print service centralises this approach, removes unnecessary administration and consumable costs, which can generally cause business performance to slow down.
Although every organisation is different, everyone can work more effectively if they have quick and easy access to the equipment that best fits their printing, scanning, copying and document management needs, and when the user experience is simple.
Assessing Your Print Needs
Before we provide you with a Managed Print Solution, we would start with a thorough assessment of your immediate needs and work with you to define and implement a strategy to support your business needs. The type of assessment we offer will depend on your business size, whether you have a single Multi-Functional Printer, or a large fleet of printers spread over multiple locations.
Audit
We'll either do a Basic, Comprehensive, or Advanced audit to determine the right approach for your business needs:
Our Basic print environment audit identifies and quantifies your network devices
Our Comprehensive audit will be the above and additionally include any local attached devices
Our Advanced audit is the most in-depth analysis – it includes a workflow assessment based on interviews with the people in your team
We'll look at your existing print approach, understanding your requirements for cost optimisation and identify how they can be maximised without compromising the needs of your users.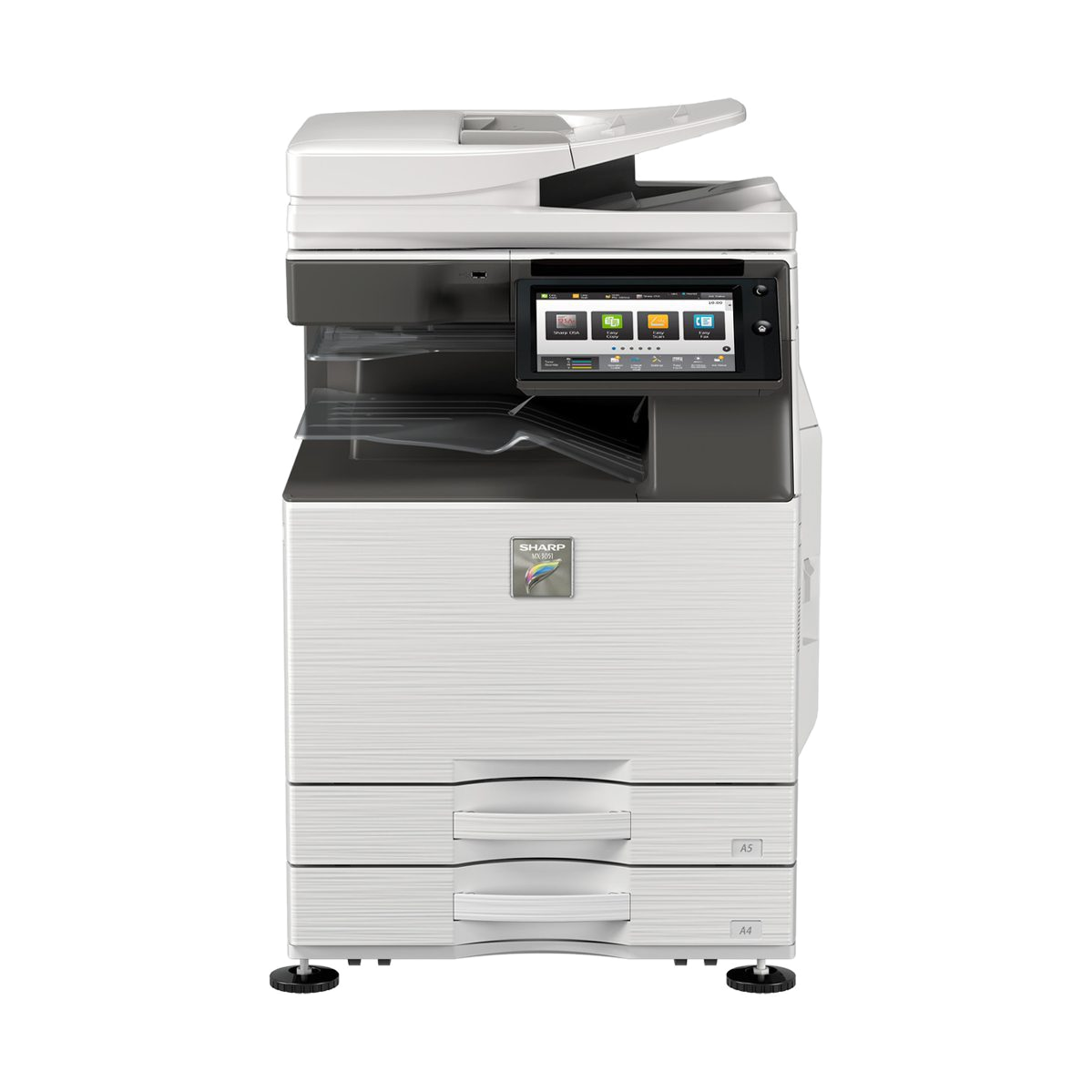 As well as analysing your print spend, we will look much deeper into how you actually work with documents. We'll determine whether there are printers or Multi-Functional Printers (MFPs) that are either under-used (limiting the return on investment) or overused (which reduces reliability). We will give you advice on the printers that would benefit you and whether the printers you are using are right for your organisation.
Keeping you on track
To ensure you know that your Managed Print Solution is performing as expected we will provide you with quarterly reports in an easy-to-understand format with precise facts and figures. This way you'll know exactly how well the managed print service is being delivered against the agreed targets.
Our main priority is making sure that you are completely happy with your new Managed Print Service. What's more, if something can be improved – by adopting new workflows or replacing ageing equipment, for example, we'll show you how and help you do it.
By capturing user feedback, we will ensure that we continuously improve your ongoing service delivery and support, which will ultimately enhance your business performance, increase productivity, and leave employees feeling satisfied.
Why Complete Managed Print?
Intuitive touch screen controls
Home screen customisation
Enlarge display modes.
No need for you to engage with third parties, we do that for you.
Customisable print reports
As with all Complete I.T. services and solutions, we know there is no one size fits all, so all components of our Managed Print Services are completely configurable and can be changed at any time to suit your needs. So however you like to work, and whether you have just a few printers or a full fleet, our Managed Print Services will help your teams to work smarter and safer whilst saving your business money and giving you greater visibility into your business print habits.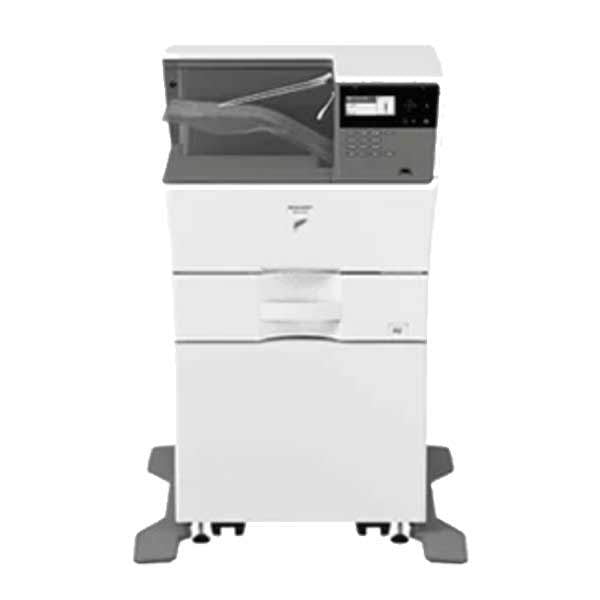 What is a Managed Print Service?
A Managed Print Service (MPS) is a bespoke service, in which full control is taken for all of your printing devices (including scanners and copiers) to help improve productivity, usage efficiency and information security by monitoring usage while adhering to your business needs.
Why should we use a Managed Print Service?
Not only will a Managed Print Service save you money (remember that printing can account for as much as 15% of a business' annual spend), but it will save you time and resource, which will allow you to be more productive, increasing productivity and business performance.
We will manage all of your print services for you, and apart from updating you on performance, you will not have to get involved with anything, leaving you to focus on other areas of the business.
Are there any other benefits apart from time/cost savings?
As well as saving precious time and money, your environmental footprint will also be reduced, which will be great for your corporate social responsibility (CSR) credentials, as we will be monitoring your print usage and looking at the most efficient way of handling print for you.
How will we know which Managed Print Solution is best for us?
We'll do a thorough assessment with you, looking at all of your business needs and requirements. We'll select the right audit for you – basic, comprehensive, or advanced- and together, we'll put a bespoke detailed strategy in place which marries up with your needs. Your business needs may change over time, but we remain flexible to make sure we have the best strategy in place to support you whatever they are at the time.
Why should we use Sharp IT Services?
We have a great relationship with our clients, who quickly become a part of our CIT family. We're warm, friendly, and always on hand to help with anything you need.
We are fully aware that just because we're IT experts, not everyone will understand the tech lingo. We'll always talk in plain English, like chatting to a friend so that there is a confident understanding all round. That's on top of providing an exemplary service! Get in touch to find out more.