Microsoft Power BI
Gain a 360 view of your organisation with Power BI
What is Power BI?
Microsoft Power BI, part of the Microsoft Power Platform is a powerful business intelligence solution which allows organisations to create, automate and optimise insightful dashboards and reports, in easy to digest visuals.
You can connect to hundreds of sources in one place, reducing the complexity of using multiple analytics systems.
We all deal with data daily but trying to make sense of all the data that we process can be a complex and time-consuming challenge with input needed from multiple departments.
With Power BI you can make instant sense of data from easy to process visuals, allowing your team to discover insights, uncover trends and understand what influences your KPIs.
You'll get the big picture and will be able to share critical data, ask important questions and make decisions, driven by data which will help you to achieve a competitive advantage.
Easy to understand visuals
Simple charts and graphs which are easy to understand and can help you make important business decisions, based on data.
Have full control of who has access
Admins will have full visibility of who can access sensitive data and can implement restrictions where necessary.
Saves you time
Spend more time getting answers, rather than collecting the data itself, so you can improve your use of time.
Connect with multiple sources
Connect with hundreds of data sources such as Excel, Dynamics 365, Salesforce & Google Analytics to create insightful live reports, reducing the complexity of using multiple systems.
Updates in real-time
Dashboards and reports will automatically update in real-time, so that you discover important insights as they are happening – allowing you to adapt and improve.
Control who has visibility of data
How it works
Complete our Power BI overview form, which covers the solutions and systems that you're using, the type of reporting that you're looking to achieve and the challenges that you're trying to overcome.
Our consultants will review the information and prepare a set of tailored questions, based on your solutions, requirements & challenges.
We'll arrange a short introductory call with you to discuss your requirements further and to run through our questions.
We'll prepare a tailored services proposal that sets out the costs to deliver the desired reporting built around your specific needs.
What can you do with Power BI?
Power BI empowers you to unlock insights from your data sources and gives you the knowledge to make smarter business decisions, based on data.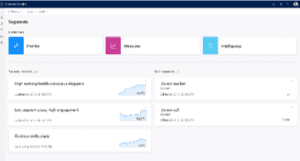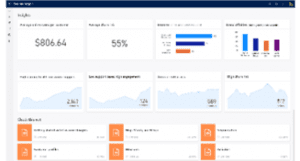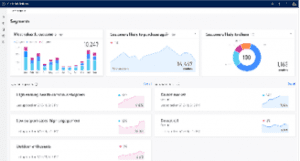 Create richer customer segments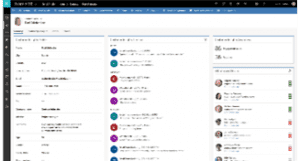 Drive personalised experiences across channels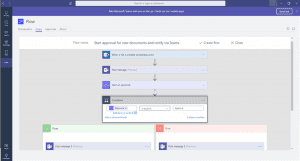 Automate customer-centric experiences and processes
See Power BI in action
Discover how easy it is to turn your business data into insightful dashboards and reports with Power BI.
Complete I.T.'s experience using Power BI
Why we use Power BI
Microsoft Power BI is a business analytics platform that aims to provide interactive visualisation and business intelligence in an easy to consume format. It can take thousands of pieces of information and present them in easy to digest visuals, that you can learn from.
Over the years, Complete I.T. has used a variety of tools that have fulfilled this purpose to various extents but in 2020, we decided to invest in the Microsoft Power BI platform for a number of reasons:
It could pull data in from various sources; including our CRM system (ConnectWise), Hubspot CRM, Crewhu (our helpdesk feedback system) and a number of legacy spreadsheets we use,
It is a scalable solution through our Microsoft 365 licensing,
It is visually pleasing and can be displayed on dashboards in our offices.
How Complete I.T. has improved their support with Power BI
As an example, Complete I.T. wanted to use our helpdesk ticket data within Connectwise to better understand the demand for our helpdesk service over the year, with the aim to improve processes, planning and implementation.
To give you some context, Complete I.T. closes between seven and eight thousand helpdesk tickets every month and this does not include those tickets that are logged/dealt with by our automated systems.
As an Excel spreadsheet, that's 8,000 lines with 20-30 columns of data – 240,000 pieces of data in just one month! As it is, this information is not useful which is where Power BI comes in, to create easy to process visuals.
We were able to see that we were:
Quieter in the summertime and in December
Which means we will encourage the team to take annual leave during these periods,
Bring in additional team members to cover busy periods if we operated a lean helpdesk model.
Busiest at the beginning of the week
Front-load any part-time team members towards the beginning of the week,
Encourage the team to take annual leave towards the end of the week.
Busiest in the morning
We could plan our shift patterns, so we had more people in in the morning and less in the afternoon,
Encourage the team who might want to take a half-day annual leave to do it in the afternoon.
Power BI allowed us to look at our productivity, on an office level, team level or individual level which we can learn from and put processes into place which better allow us to support our clients.
These reports will also automatically update so if there are any changes to patterns, we will be able to pick up on this, as and when they are happening.
Power BI Webinar with Microsoft
In this webinar, we were joined by Paul Henwood, Cloud Solution Architect in the One Commercial Partner Team at Microsoft. Paul explains what Power BI is, why it is useful and gives a live demo of Power BI in action.
Watch the recording now to learn how your organisation can make smarter business decisions and drive results.
41% of businesses struggle to turn data into decisions*
15% of companies feel like they have a complete view of customers*
61% of customers stopped doing business with at least one company because of poor customer experience*
Why is it important to make business decisions based on data?
Data driven decision making empowers organisations to create new business opportunities, improve the current process, generate more revenue and enables them to make predictions of future trends based on the data they already have.
Organisations that have access to insightful dashboards and reports of data, at their fingertips, tend to be more competitive and are able to identify trends and issues as they arise. This helps maintain customer satisfaction levels, help with business growth and client retention.
No Results Found
The page you requested could not be found. Try refining your search, or use the navigation above to locate the post.