Disaster Recovery & Business Continuity
Limit Business Downtime with a reliable Disaster Recovery Solution
What is Business Continuity?
Business Continuity planning is essential to any business that holds data and should include backup technology alongside the processes that you have in place should natural, man-made or accidental disaster occur.
Business Continuity should be something discussed at every level within the business with the aim being to limit business downtime and recovery time should the worst happen.
Could your business cope if it lost business-critical data?
What if an unforeseen technical problem, malicious activity, natural disaster or human error led to the loss of vital information? How quickly could your systems be recovered in the event of a disaster and how long could you go without access to your data?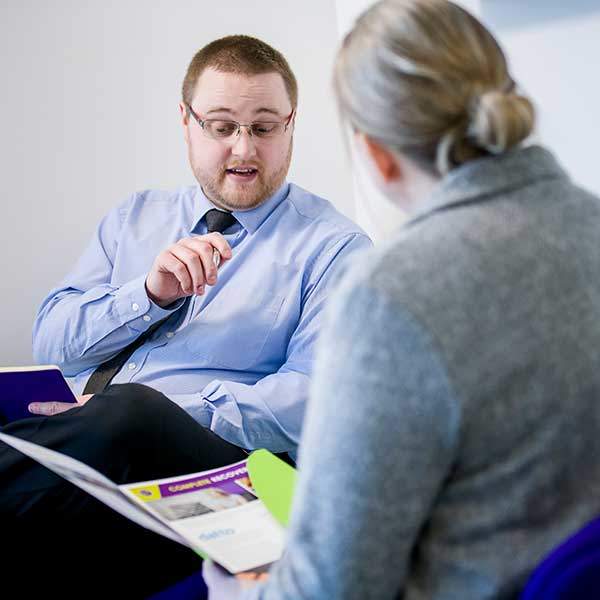 What are the main causes of business downtime?
Human error – Our teams are our greatest asset, but they can also be our biggest weakness. With teams collaborating on documents accidental deletion is not uncommon.
Cyber-attacks – From phishing emails to malware, stealing or corrupting data is often the aim of these attacks.
Hardware Failure – Improvements in technology mean we see less business downtime caused by aging hardware, however hardware failure is still a very real concern.
Hardware theft or loss – With mobile workforces becoming a normality hardware theft or loss is increasing.
Natural Disaster – Not a day goes by without the news reporting another disaster, fires, flooding or global pandemics can all lead to business downtime.
Power Outages – Often resulting in business downtime, power outages are not always avoidable.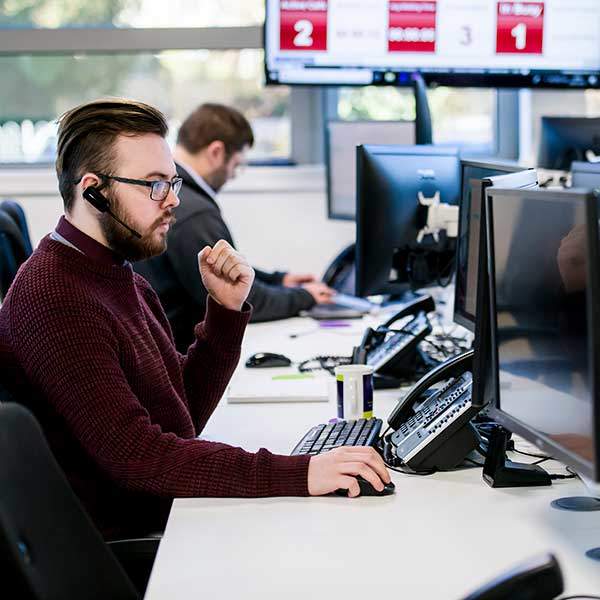 Datto
With so many options for disaster recovery (DR) and business continuity, organisations are seeking a single, simple solution. Datto from Complete I.T. delivers both onsite and offsite backup, disaster recovery and business continuity. This technology removes the headache of traditional backup and recovery solutions such as tapes and USB drives.
Datto is a DR solution, replicating your IT infrastructure onsite and to the cloud. In the event of a major outage or disaster, you can either restore or reboot quickly from a local image, or even use the image in the cloud to continue to operate from other hardware while your infrastructure is re-established.
Datto is a full backup, disaster recovery and business continuity service that is visible, scalable and affordable, if quick recovery of your systems is a priority, then Datto will provide a single, simple solution.
Complete I.T. are proud to be a top tier Blue Diamond Datto Partner, meaning we have access to the best pricing, training and support available.
Other Options for Data BackUp
Disk to Disk Imaging BackUp
Using market-leading replication software, we will create an image of your server to a separate piece of hardware, often in a different location.
Online Data BackUp
Most organisations now have data saved on multiple devices (servers, desktops, laptops, PDAs etc.) but organisations are often unsure if all of this data is being backed up.
Online Backup offers a flexible option for the encrypted transfer and storage of data in a secure, offsite facility.
With an online backup strategy, automatic or regular backups are created for every device to minimise downtime, allow easy recovery, and ensure that important data is not lost in the event of a disaster.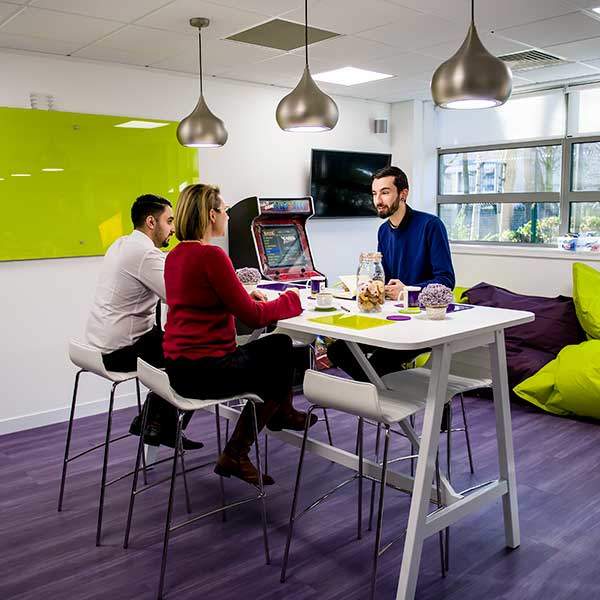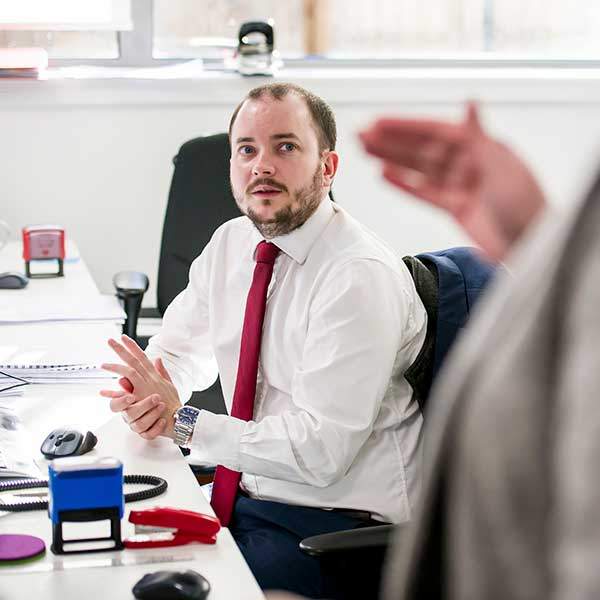 Server BackUps
If a problem occurs with one of your servers, your business may experience downtime, so what solutions can be used to get you up and running in the quickest possible time frame?
Veeam Imaging
We will create an image of your server to a separate piece of hardware, often in a different location. In the event of a disaster you can recover this quickly and easily.
Virtualisation
We use technologies such as VMWare and Microsoft Hyper-V to create multiple operating systems on a single server. This allows for rapid data recovery while minimising hardware and maintenance costs.
Tape BackUp and Testing
Tape is still used by some organisations in the UK to produce regular data backups, we have implemented hundreds of solutions from single tapes to sophisticated auto-loading systems using Backup Exec Suite from Symantec.
Our Data Recovery & Testing service builds a replica server environment to check your backup process and ensure that all essential data is available if needed. A summary report details the results and forms part of a wider data protection and recovery plan.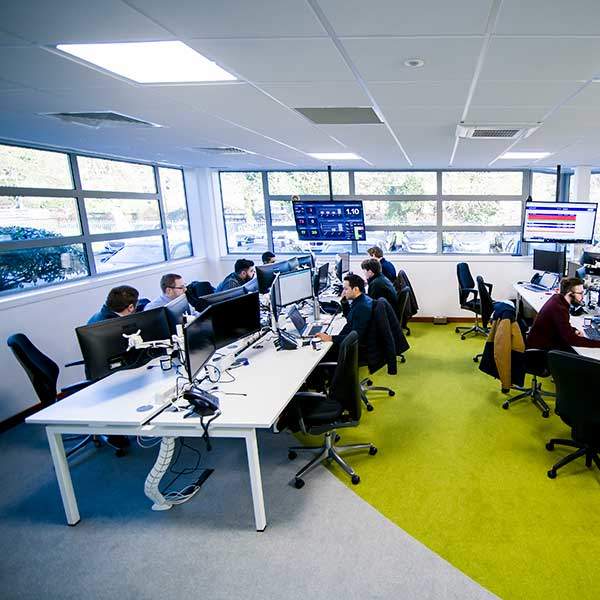 What is a disaster recovery plan?
A disaster recovery plan is an official document that details how your organisation would respond to unplanned incidents and attacks. From natural disasters, such as floods, to power outages and malicious cyber attacks.
Your organisation's disaster recovery plan should contain strategies to help your business to minimise downtime and continue to operate with minimal disruption.
An effective disaster recovery plan should tackle all possible operation disruptions that could occur, addressing how in each situation, the organisation will respond.
It's vital to test your disaster recovery plan, to ensure it would be effective if hit by disaster. It is also important to review and update it on a regular basis.
Why is a disaster recovery plan important?
A disaster recovery plan is important to all organisations because it enables them to act quickly and effectively if a disaster were to occur. Without a plan of action in case of X, Y and Z scenario, your organisation could suffer loss of revenue, damage to brand reputation, which could lead to client dissatisfaction and loss.
Without business recovery planning, an organisation could suffer serious business downtime which could lead to serious negative consequences, such as business closure.
Key reasons why businesses need a disaster recovery plan:
To reduce interruptions to key business operations
To help to minimise the extent to long term disruption and damage
To determine alternative operation routes in advance
To make your team aware of emergency processes and procedures
Is a disaster recovery solution compulsory under the GDPR?
Under article 32 of the GDPR it indicates that in the event that personal data is lost, an organisation will be held responsible for the recovery of that data and must do so in a timely manner.
To remain compliant, it is necessary for an organisation to have an effective backup and disaster recovery plans and solutions in place. It is also important that a business regularly tests and improves the effectiveness of their backup and disaster recovery plan.
If you do not apply the above, your organisation could face large fines for failing to protect the data that you hold. Due to the increasingly malicious cyber threat landscape, we see more and more businesses fall victim to cyber attacks because they do not have the correct disaster recovery solutions in place.
Read Our Disaster Recovery Case Studies