IT Support Bristol & The South West
Are you Looking for Outsourced IT Companies in Bristol & the South West? You've Come to the Right Place
Managed IT Services in Bristol & The South West
Complete I.T. have been providing local IT support to SMEs in Bristol for 30 years from our Bristol office. We support organisations across many different industries and sectors and have a dedicated focus and expertise with SME organisations.
Our clients range from those who have no in-house IT team and who need us to manage their entire IT infrastructure, right through to those who have in-house IT and require additional helpdesk or consultancy resource.
We have 30 years' experience, with our IT specialists providing a local, friendly and proactive approach to managing your IT.
We're ISO 27001 certified, Microsoft Gold Partners and experts in Microsoft 365 support, Azure and other cloud based technologies like cloud telephony. We have a comprehensive cyber security offering to ensure that your business is secure whether your teams are remote working or in the office. Our IT experts also work with a range of other partners to offer independent advice and IT solutions, ensuring that our recommendations, IT systems and cloud solutions are right for your business.
Do you need IT Support in Bristol?
Discover what Complete I.T. do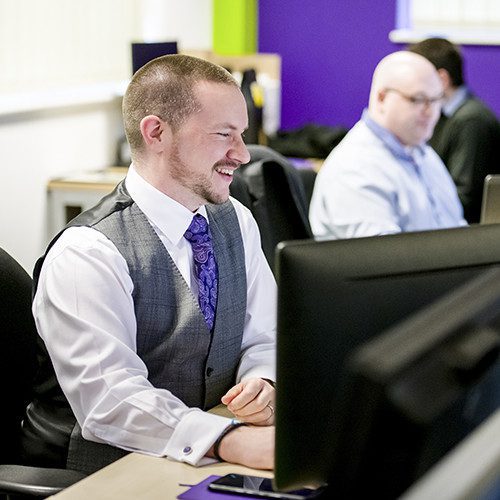 Who are Complete I.T. Bristol?
Complete I.T. are a market-leading managed support provider who have been supporting SMEs since 1992. We have a wealth of IT expertise and our purpose is to make technology easy for your organisation. We only offer our IT support and services around a close radius of our Bristol office to ensure we can build long-lasting relationships with our clients.
We are a friendly group of technical experts who truly care about improving how your business operates. We want to ensure you are working smarter, safer and meeting your business goals.
Complete I.T. are Microsoft Gold Partners, ISO 27001 certified and experts in Microsoft 365 support, Azure and other cloud based technologies, such as telephony. Our Cyber Security offerings ensure your business is secure no matter where your teams may be working, whether they are in the office or based at home. We review your current processes and systems to ensure we understand your business and then provide the right support for you.
So, if you are looking for a Microsoft Partner in Bristol or want to find out more about what makes us different, and how we can help you meet your business goals, please give us a call or complete the contact form below.
Consultative approach
"It's a relief to have the support of CIT to provide advice and guidance regarding the best technology, suited to our business needs." – 4 Earth Intelligence
Extensive technical knowledge
"Outsourcing to an IT support provider enables our team to focus on their core responsibilities. Nobody has to worry about the latest Microsoft updates – and we can benefit from a wealth of technical expertise and brainpower." – R3 Environmental Solutions
Strong client relationships
"Complete I.T. always deliver a solid consistency of support and having a technical consultant onsite who knows our systems and our quirks, really strengthens the relationship we have built over the years."- Fengrain
What are the benefits of outsourcing your IT?
We understand your frustrations and challenges with IT and technology and If you're a small or medium-sized business looking for managed IT services in Bristol, we are here to help.
Technology Improvements
Knowing what technology solutions and services are right for your specific business needs can be difficult, especially when there are regular technology advancements. If you're looking for a Managed Support Provider who will become a part of your team, Complete I.T. could be the right fit for you. Making technology easy is what we do, Complete I.T. are here to identify the solutions that are right for your business needs and team's requirements.
We understand that all businesses are different which is why offer a bespoke IT service to help your organisation work smarter and safer.
Evolving Cyber Crime Landscape
"4 in 10 businesses suffered breaches in the last 12 months." With flexible working now the norm, ensuring that you have a high level of cyber security and monitoring across all of your devices is essential, no matter where your teams are.
At Complete I.T. we offer a host of cyber security solutions to help secure your organisation and enable your team to work smarter and safer. From Firewall protection and email security, to user education and Cyber Essentials, we can help stop criminals from infiltrating your systems and accessing your critical business data.
Lack of Time
​Outsourcing your IT to a Managed IT Support Provider is a cost-effective way to ensure your IT systems are secure and maintained, whilst benefiting from a team of technical experts. Working alongside Complete I.T. will mean your existing team's time can be used to focus on their core responsibilities and we can focus on your IT roadmap to ensure your organisation is reaching business goals and improving business operations.
Poor Performance
If you are unhappy with your current IT systems and your team are complaining that IT is preventing them from successfully completing their jobs, Complete I.T. are here to help.
Whether you are in need of a total IT system upgrade or maybe your teams are struggling to work from home because your systems are too slow, we can offer a full IT review of your current systems and recommend future-proof solutions aligned to your strategic business goals.
Get in touch
Get in touch today if you'd like to learn more about how Complete I.T. can support your IT and technology needs around the Bristol, Bath and Chippenham areas.
Frequently Asked Questions
Should my IT Support Provider support my telephony?
As more and more organisations are moving their telephony to a hosted solution it makes sense for your IT Support Provider to support your telephony as well as your IT. Meaning there is no need for you to talk with a third party and you have one Help desk to contact for all your support needs.
How soon before my IT Support Review is due should I start researching IT Support Provider?
If you are unhappy with your current provider there is no reason that you can not shop around, make a list of what is most important to you, SLA's, communication, cost saving.
What is the most important thing to consider when selecting an IT Support Provider?
We believe the relationship you build with your provider is most important, we become a part of our clients teams and a strong relationship underpins that.
I have an in house IT team but need additional support for projects?
Our Complete I.T. Support Solution is built around your needs, whether that is additional help for your in-house teams, technical expertise for large projects or simply holiday and sickness cover.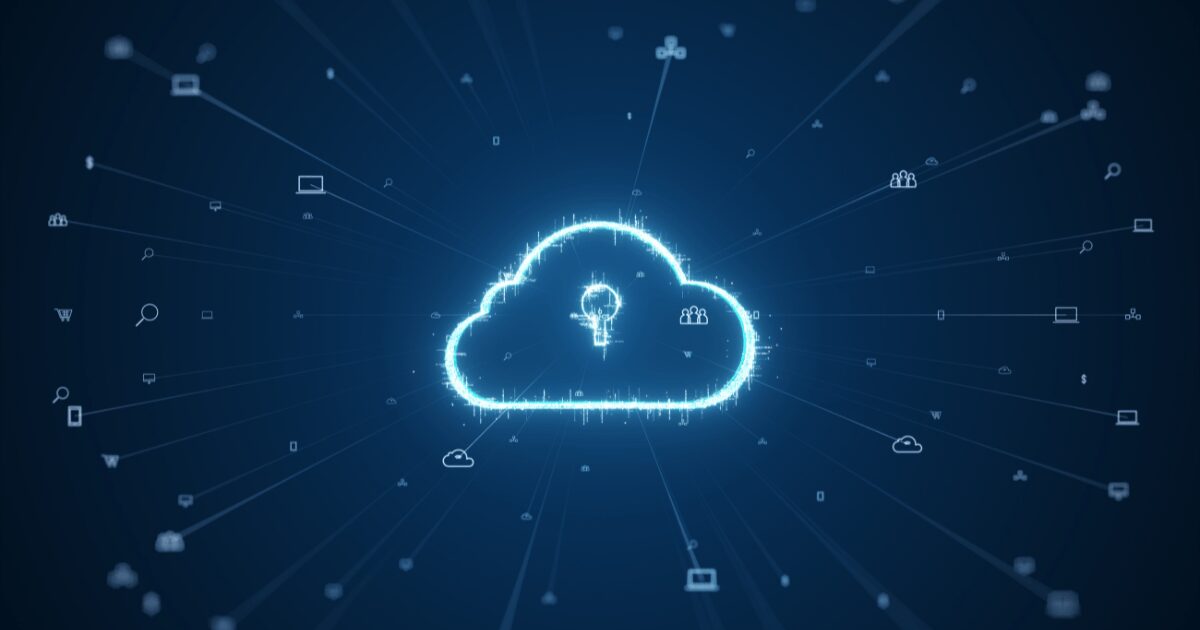 With cloud computing now being the go-to as more organisations continue to move away from traditional IT infrastructure, you need to consider where your data now is and how secure it is. Many organisations using Office 365 believe that their data...