IT Support Birmingham & The West Midlands
Looking for Managed IT Support in Birmingham & The West Midlands? You've Come to the Right Place
Outsourced IT Support in Birmingham and the West Midlands.
Complete I.T. provide local IT support in Birmingham & The West Midlands from our Birmingham office. We support SMEs with between 5 and 250 users.
Our clients range from those who have no in-house IT team and who need us to manage their entire IT infrastructure, right through to those who have in-house IT and require additional helpdesk or consultancy resource.
We have over 25 years experience, with our IT specialists providing a local, friendly and proactive approach to managing your IT.
Midshire House, Doranda Way, West Bromwich, West Midlands, B71 4LT
Do you need IT Support in Birmingham?
Discover what Complete I.T. do
Managed IT Support in Birmingham
Whether your existing IT team are looking for additional IT support or you're searching for a local IT support provider in Birmingham to take care of all of your IT, Complete I.T. offer market-leading tailored IT support and services, specific to helping you meet your business goals and needs.
Getting to know you, your business goals and how your business operates on a day to day basis is essential to us supporting your organisation. Complete I.T. become a part of your team rather than a nameless third party.
Complete I.T. are an IT support company that offers support in and around the Birmingham area, offering IT support and services to help your business to grow, evolve and work smarter.
From our onsite technical consultants to our friendly 24/7 helpdesk teams, you'll be supported by a team of technical experts with a wealth of IT knowledge. Problems will be solved quickly and efficiently and you'll be able to rely on a team with years of experience and expertise.
Cyber Security experts in Birmingham
Cyber criminals are becoming more and more sophisticated and cyber threats are continuously evolving, making it crucial that your business focuses on cyber security and puts solutions and support into place to help keep your business' data safe from cyber criminals. This is particularly important in regards to data protection and security laws, such as GDPR as your business could face large fines and reputational damage.  
Our team are always up to date with the latest cyber threats, from malicious phishing attacks to ransomware and Complete I.T.'s Cyber Security Solutions such as managed firewall, email security and endpoint security are all important elements to help keep your organisation secure.
We have identified that user education is just as important, which is why we offer a host of educational resources in the form of blogs, webinars and our Complete Training Portal.
Our clients recognise that "it's important to think about security by design and putting IT/ technology measures in place properly in the first instance, rather than as a result of something going wrong – which is why we always listen and adopt your guidance," – CIT client.
Hosted Telephony providers in Birmingham
Answer calls from any location on your desk phone, mobile app and laptop, with our cloud-based Hosted Telephony solution. As it's hosted over VoIP, all you need is a Wifi connection and away you go.
Empower your team to work efficiently wherever they may be based, whether that is in your Birmingham based office, at home or abroad. From call recording, intelligent CRM integration and a simple licensing cost, the telephony features are endless. Whilst you are on the move, read the content of a voicemail via an email rather than listening to the MP3 attachment, allowing you to quickly  identify the caller and prioritise the message. Calls can be transferred in an instant and there is the capability to fully integrate Microsoft Teams.
As ISDN lines are coming closer to end of life, Complete I.T.'s 100% cloud-based Hosted Telephony solution helps your team to work smarter and more efficiently.
ERP support in Birmingham
Streamline and improve processes and help achieve your business goals with an intelligent enterprise resource planning (ERP) solutions.
Both Microsoft Dynamics 365 Business Central and Pegasus Opera 3 are business management solutions that provide complete visibility across all of your departments and systems. From finance and sales to operations and customer service activities, have full control of your business.
Align everything from supply chain management to sales and service to ensure high customer service standards are met to help guarantee the efficient running of procedures from start to finish. It will also give you visibility as soon as problems arise so that they can be connected as quickly as possible.
Download our services brochure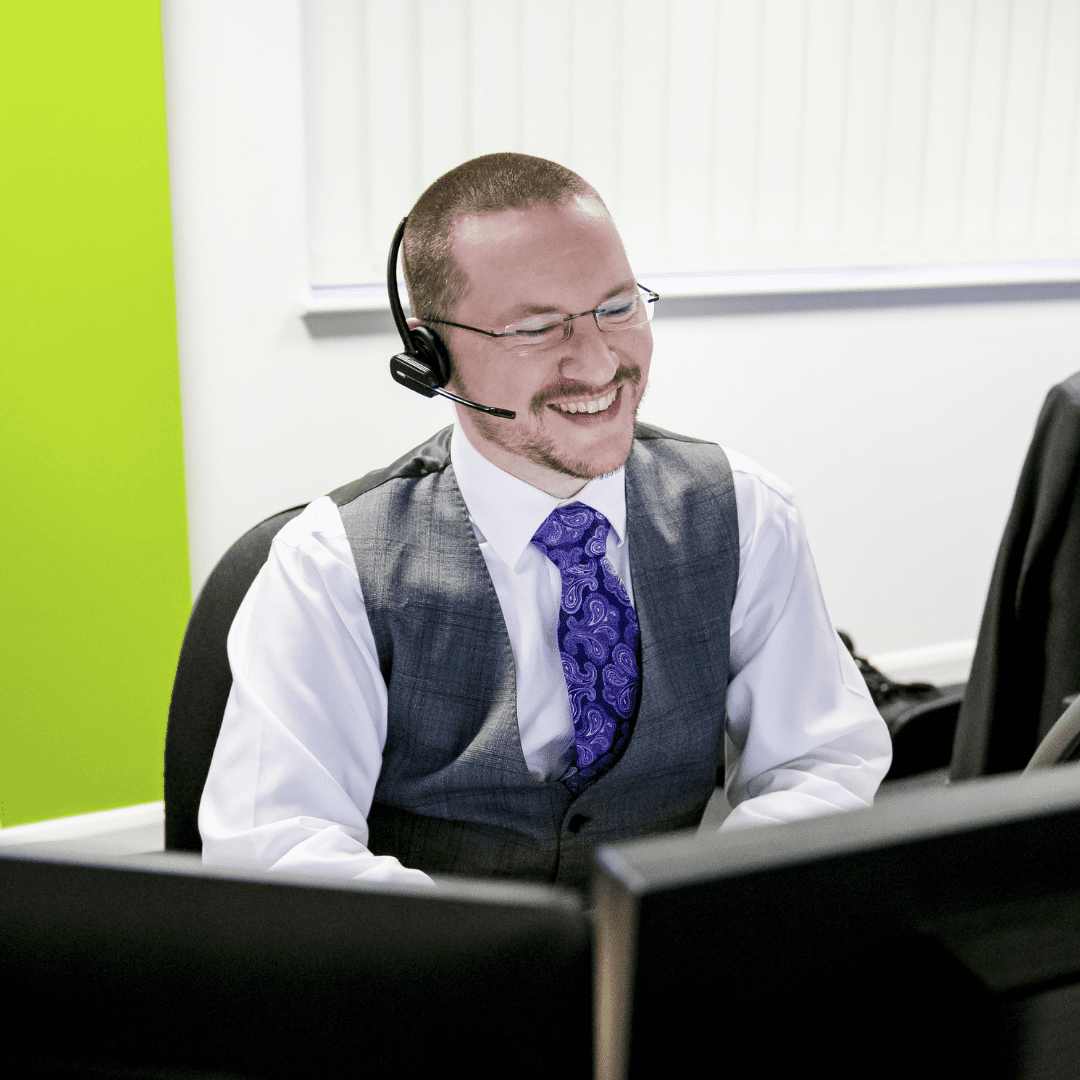 Who are Complete I.T. Birmingham?
Complete I.T. have been providing IT support and services to SMEs since 1992, we have a wealth of technical experience and knowledge and as technology evolves, we are continuously researching the best solutions to support our clients. Supporting local businesses with IT support in and around Birmingham and the West Midlands, ensuring we are close enough to build long-lasting relationships.
The Complete I.T. team are down to earth, real people who care about your business and truly want to provide IT services to help your SME improve and grow.
We're Microsoft Gold Partners, ISO 27001 certified and experts in Microsoft 365 support, Azure and other cloud-based technologies like cloud telephony. Our cyber security solutions offer comprehensive security and protection to help keep your teams safe. Our IT experts in Birmingham also work with a range of partners who offer independent advice and IT solutions ensuring that our recommendations, IT systems and cloud solutions are right for your business.
If you're looking for a Microsoft Partner in Birmingham or would like to learn more about IT Support in the West Midlands from Complete I.T., what makes us different and how we can help you to meet your business goals, please give us a call or complete the contact form below, and someone will get back to you.
What are the benefits of outsourcing your IT?
There are many benefits to outsourcing your IT to an IT support company. We recognise your frustrations and challenges when it comes to technology and are here to help support your business.
Technology Advancements
Technology is continuously changing and keeping up to date with the latest advancements and what is best for your business can be a daunting and difficult task. That's where Complete I.T. comes in. We can help identify appropriate technology solutions and support, specific to your business needs. We appreciate that every business is different and are here to offer consultative IT advice and guidance to help support your business work more efficiently and smarter, whilst taking cost and longevity into account.
Evolving Cyber Crime Landscape
Cyber attacks such as socially engineered phishing attacks are on the rise and trying to keep up to date with the latest threats and what you need to do in order to keep your business safe can feel like an impossible task. Implementing a multi-layered cyber security approach to help prevent cyber criminals from infiltrating your systems and devices is essential.
Complete I.T. offer a host of cyber security support and solutions, free user education and we can guide your organisation through getting Cyber Essentials Certified.
Lack of Time
One of the core benefits of outsourcing your IT to an IT support company is that you benefit from the knowledge of a large team, with a vast amount of technical experience. You are not just relying on one person; you will have a team of technical experts behind you to help your business grow.
If you are struggling with not having enough time or resources to look after your organisations IT, outsourcing to a managed IT support provider in Birmingham could be the best solution for your company. Outsourcing will free up your team's time to focus on their core responsibilities so that they can spend their time where it is most needed.
Poor Performance
Does IT slow down or prevent your team from carrying out their daily tasks? Is your organisation in need of an IT upgrade? If you are concerned about the productivity of your team and think your service levels are dropping due to old and slow IT infrastructure, this is where Complete I.T. can step in to help.
We can offer a full review of your systems and recommend future-proof solutions aligned with your strategic plans and business goals. Get in touch for a review and to find out more about our Managed IT Support in Birmingham offering (where we completely take care of your IT) or just IT Support in Birmingham (if you only need additional IT support).
Download our services brochure
What sets Complete I.T. apart from other managed IT support providers in Birmingham and the West Midlands?
Consultative approach
"It's a relief to have the support of CIT to provide advice and guidance regarding the best technology, suited to our business needs." – 4 Earth Intelligence
Extensive technical knowledge
"Outsourcing to an IT support provider enables our team to focus on their core responsibilities. Nobody has to worry about the latest Microsoft updates – and we can benefit from a wealth of technical expertise and brainpower." – R3 Environmental Solutions
Strong client relationships
"Complete I.T. always deliver a solid consistency of support and having a technical consultant onsite who knows our systems and our quirks, really strengthens the relationship we have built over the years."- Fengrain
Frequently Asked Questions
Do you offer support to existing IT teams?
Yes we do, many of our clients have their own in-house teams and are looking for additional resource, knowledge, or purely holiday or sickness cover. We become an extension to their teams.
Is outsourced IT Support more expensive than having an on site IT team?
No, you will save money when outsourcing your IT, no-longer needing to pay wages, training costs or worrying about HR.
Are you a Microsoft Partner?
We are one of the longest standing Microsoft partners with 5 gold competencies in Collaboration and Content, Cloud Platform, Data center, Cloud Productivity and Small and Mid-market Cloud Solutions, giving us access to the very best pricing & training for our teams and yours.
What does an IT Support company do?
An IT Support company should act as an extension of your own teams, getting to know your business & IT infrastructure, recommending and implementing solutions to secure your systems, improve productivity and enabling you to meet business goals whilst getting on with your day to day job.
If you're looking for the best IT support provider in Birmingham– look no further
If you'd like to learn more about our services and how Complete I.T. can support your IT and technology needs around Birmingham and the West Midlands, get in touch today!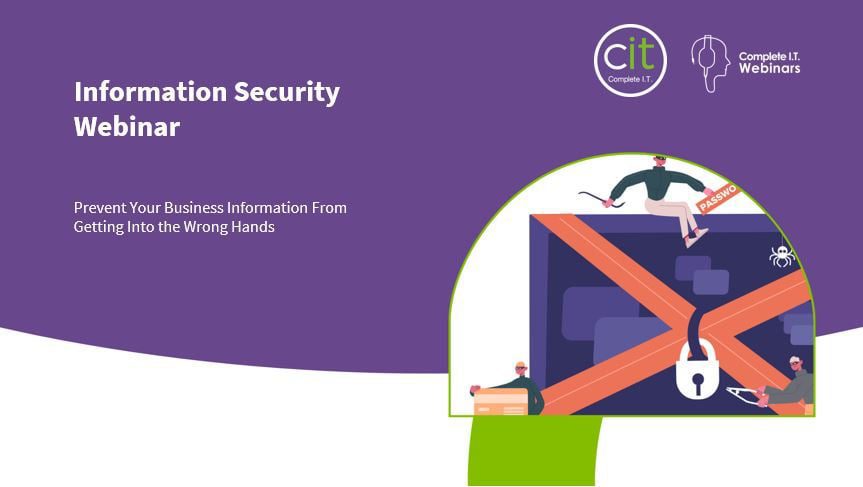 Did you know that hacking accounts for over half of all recent data breaches? A successful breach means that your business' sensitive data and information is now compromised. Information is everything to a business and often is what makes the...