Microsoft Azure Cloud Services
Flexibility and Scalability with Microsoft Azure Cloud Services
Microsoft Azure
Microsoft Azure is a cloud platform and infrastructure that allows businesses to move fully to the cloud, or alternatively to operate hybrid solutions with some services, data or applications remaining on-site.
If you are considering moving some or all of your infrastructure or services to the cloud, then Microsoft Azure cloud computing services may be right for you.
As a top tier Microsoft Partner with multiple Gold and Silver competencies in Azure Cloud Platforms, Cloud Productivity and Cloud Solutions, Complete I.T. have many years experience in migrating and supporting clients with Microsoft Azure migrations. Whether you are looking for a complete cloud based environment or a hybrid solution, we will work with you to understand your requirements and leverage the Microsoft Azure cloud platforms that address your business needs from applications to your entire infrastructure, helping you to improve collaboration and increase efficiency.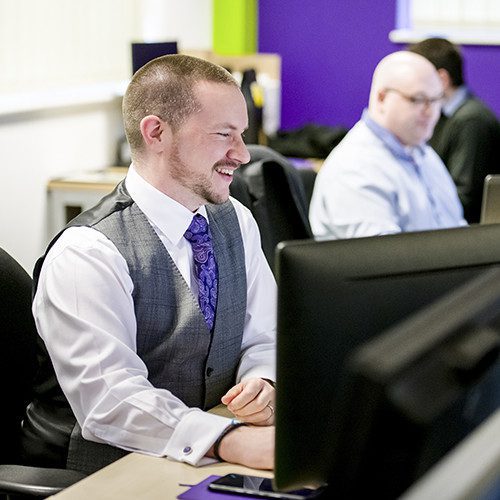 Whether you are just starting out on your journey to becoming a fully cloud based organisation or you already have some of your infrastructure hosted in the cloud, we are here to help. We will simplify your journey taking the stress away and leaving you with a solution that helps to drive business success.
We will work with you and your teams to understand your goals, helping to align them across the business, we will help you to understand the options available to you and develop and deploy the solutions that are right for your business. The ongoing support and management we provide will ensure that as your business needs change, your systems will adapt and the solutions available to your teams will help you to meet business objectives.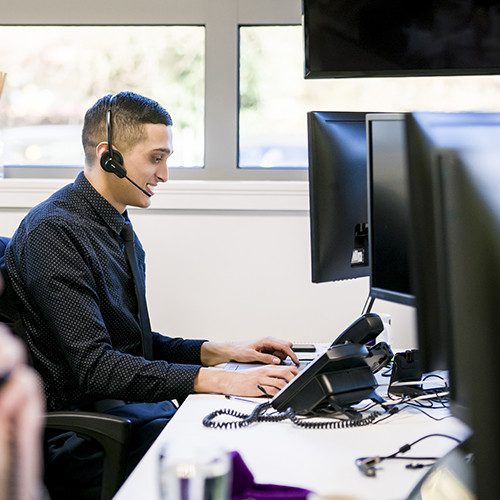 Is The Cloud Right For You?
Whether you are looking for a fully cloud based environment or more of a hybrid model, you need to understand how moving to the cloud could benefit your business. We will explore the options available to you and make a comprehensive plan for now and the future, ensuring you fully understand what migrating to the cloud would mean for your business.
What are the top benefits of Microsoft Azure
There are many cloud computing solutions available but there is rarely an off the shelf option that fully meets your business needs. Integrated cloud services such as Microsoft Azure can make a huge difference to the way you work ensuring you are staying one step ahead and your teams have the tools available to them to allow collaboration and improve productivity.
Simple deployment and migration
Can be deployed anywhere at any time making it easily scalable as your needs change.
Test and deploy the latest IT Solutions and Applications faster.
Fully compatible with all modern operating systems such as Microsoft 365.
Built in integration with other business applications that you already use such as SharePoint.
Cloud Security
Provides the highest level security in European data centers that meet strict EU privacy and GDPR regulations.
Provides 99.9% uptime. Reduce risk and downtime by no longer having to worry about ageing or unreliable servers.
Microsoft Azure's Single Sign-On feature helps to eliminate problems surrounding password security.
Save valuable time by not having to remember complex passwords making users lives easier.
Your data is stored in the UK.
Unified security management and advanced threat management gives you peace of mind that your data is safe.
Flexibility
A fully scalable solution meaning you don't need to worry about changes, should your business demands change.
Flexibility to host all of your infrastructure in the cloud or utilise a hybrid solution.
Free up space at your workplace as you no longer need an onsite server.
Save Time and Money
You no longer need to invest in costly IT infrastructure which takes up time and costs money to install.
Instead of budgetting for a new on-site server every five years you will be renting a server for a much smaller and more manageable cost from Microsoft.
Free up your IT team whether they are an outsourced IT team or in-house to focus on business priorities.
No upfront or capital costs, just easy to budget monthly charges.
What is Azure Virtual Desktop
Running on the cloud, Microsoft Azure Virtual Desktop (was Windows Virtual Desktop) is an app and desktop virtualisation service that runs on Microsoft Azure. Microsoft Azure Virtual Desktop gives your teams access to a fully managed Windows 10 desktop experience from virtually anywhere.
With Azure Virtual Desktop you can:
Deliver a full Windows 10 experience by setting up a multi-session Windows 10 deployment.
Virtualise Microsoft 365 Apps and optimise it to run in multi-user virtual scenarios.
Improve security with Windows 7 virtual desktops with free Extended Security Updates.
Ensure your teams have access to your existing Remote Desktop Services (RDS) and Windows Server desktops and apps on any computer.
Virtualise desktops and apps.
Unify the management of desktops and apps across Windows 10, Windows Server, and Windows 7 desktops and apps.
Learn more about Azure Virtual Desktop
Flexibility and security are essential in an ever-changing workplace. Learn how Azure Virtual Desktop (was Windows Virtual Desktop) can help you adapt to changes in the business environment and increase productivity in this short video from Microsoft.
Windows 365
Windows 365 is a cloud based service from Microsoft, introducing a new way of working when using Windows 10 or Windows 11 (when available later this year). Windows 365 gives your teams a fully personalised PC experience hosted in the cloud, on any device. A simple solution with full security features, enabling hybrid working.
Windows 365 utilises the Microsoft cloud, streaming the full Windows experience, apps, data and settings onto personal or business owned devices. Your business data will be stored in the cloud, not on devices, meaning you have full control and if a device were to be lost or stolen you can rest easy knowing that there is no sensitive business data stored on any device.
The Microsoft cloud has full security by design features although we still always recommend a multi-layered approach to cyber security, this goes along way to giving you peace of mind that your data is secure.
Windows 365 represents a new way of working as organisations big and small start to introduce permanent hybrid working policies and look at the best ways to enable their teams to work from any location as if they are in the workplace.
"With Windows 365, we're creating a new category: the Cloud PC," said Satya Nadella, chairman and CEO, Microsoft. "Just like applications were brought to the cloud with SaaS, we are now bringing the operating system to the cloud, providing organisations with greater flexibility and a secure way to empower their workforce to be more productive and connected, regardless of location."