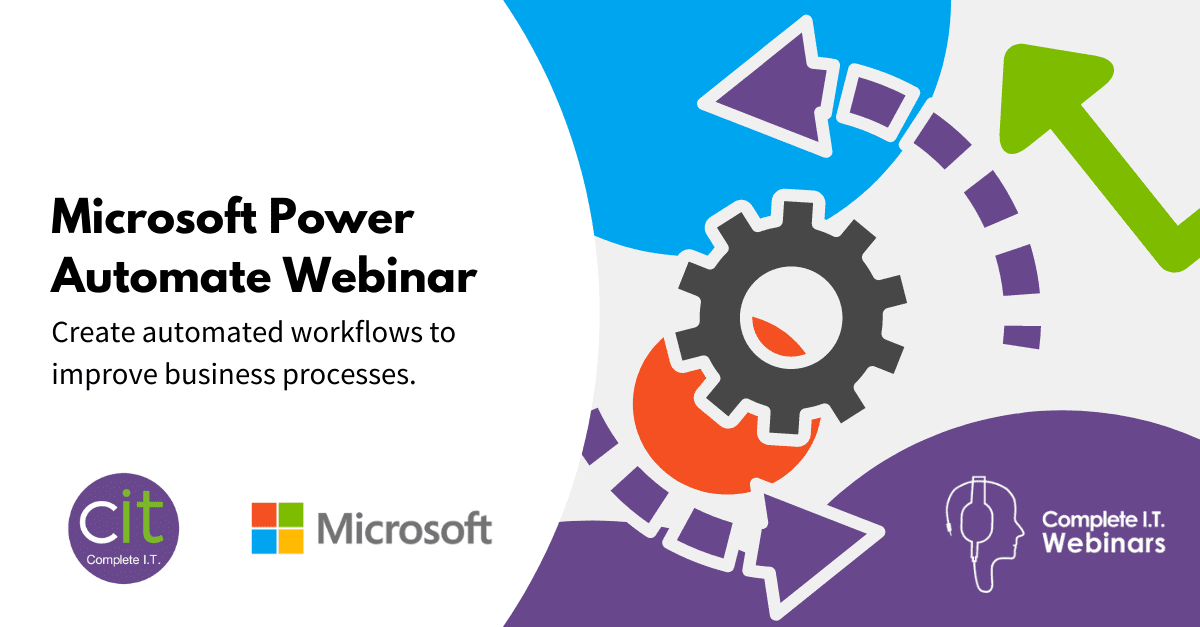 Tristan Broom, Head of ERP at Complete I.T. was joined by Ana Demeny – Senior Cloud Solutions Architect at Microsoft, in this webinar to talk about Power Automate and how it can help empower your organisation.
Power Automate is part of the Microsoft Power Platform. It enables your team to turn their repetitive, mundane, and sometimes admin-heavy tasks into streamlined automated process. Not only does this save time, but it increases efficiency and productivity, by allowing you to focus on other essential tasks.
Some Power Automate use cases include:
Improving your approval process through automatic notifications
Getting notified when you are @mentioned
Automatically saving attachments in OneDrive for business
Setting reminders for a follow up message
Visit our Power Automate web page for more information on the above use cases and to read our client case study, as well as our internal case study – which details how Power Automate has improved our communication and efficiency when picking up new opportunities.
What's covered in the webinar:
High level overview of Power Automate
What you can do with automation
Other organisations that have benefitted from using Power Automate
Live demo
Watch the webinar below:
Get in touch with us to find out more about Power Automate and how your organisation can benefit from using it.