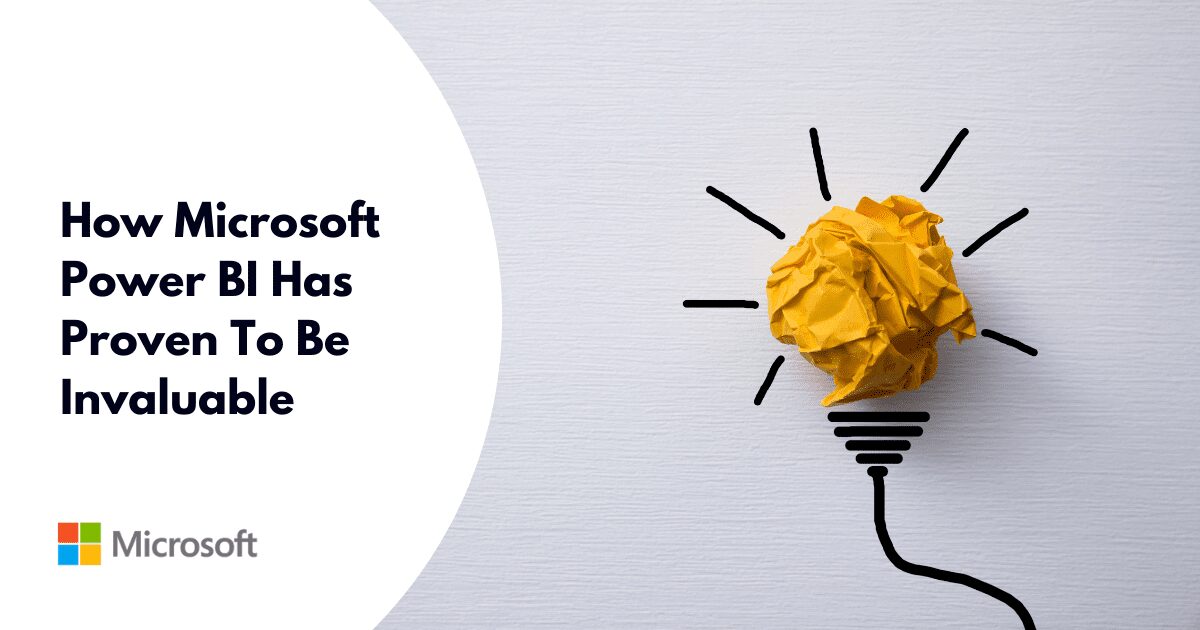 Although the words are often used interchangeably, data and information are two very different things. Most businesses are flush with data but struggle to transform it into usable information allowing you to gain knowledge. For this data to become information it has to be contextualised, categorised, calculated and condensed (Davenport & Prusak 2000). For Complete I.T., this is where Microsoft Power BI comes in.
Microsoft Power BI is a business analytics service that aims to provide interactive visualisation and business intelligence in an easy to consume format. It can take thousands of pieces of information and present them to the user in a format that you can learn from.
Over the years, Complete I.T. has had a number of tools that have fulfilled this purpose to various extents. In 2020, we decided to invest in the Microsoft Power BI platform for a number of reasons:
It could pull data in from various sources; including our CRM system (ConnectWise), Hubspot CRM, Crewhu (our helpdesk feedback system) and a number of legacy spreadsheets we use,
It is a scalable solution through our Microsoft 365 licensing,
It is visually pleasing and can be displayed on dashboards in our offices.
In this blog, I would like to demonstrate why this has been such a successful tool for us in one of the elements above: our Helpdesk tickets within ConnectWise.
To give you some context, Complete I.T. typically closes between seven and eight thousand helpdesk tickets each month and this does not include all of those logged/dealt with by our automated systems. Picture that as a Microsoft Excel spreadsheet – 8000 lines each with 20-30 columns of data; that's 240,000 pieces of data in one month alone! To gain any knowledge from this huge amount of data over a significant amount of time it needs to be developed into information that can then be used.
When starting this project I spent time with our National Helpdesk Manager to understand what he would find useful to know day-to-day in his role. Information can be extracted out of data but if it is not going to be used to improve a process, planning or implementation then it is not of any use.
Within our ConnectWise system we have a record of every helpdesk ticket raised, each has a date and time attached to it. This is a vast amount of data but it can be used to help us ensure we can deal more effectively with peaks and troughs in demand on our helpdesks.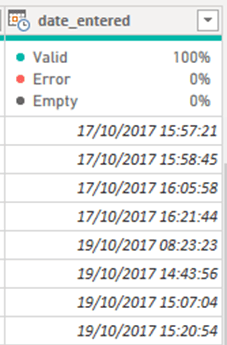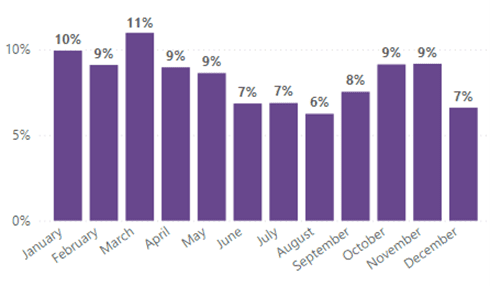 Taking all of this data into account, I wanted to look at the demand for our helpdesk service over the year:
This shows me that we are quieter in the summertime and in December so we could:
Encourage the team to take annual leave during these periods,
Bring in additional team members to cover busy periods if we operated a lean helpdesk model.
Secondly, I am interested in learning what days of the week we have the most demand:
This tells me that we could:
Front-load any part-time team members towards the beginning of the week,
Encourage the team to take annual leave towards the end of the week.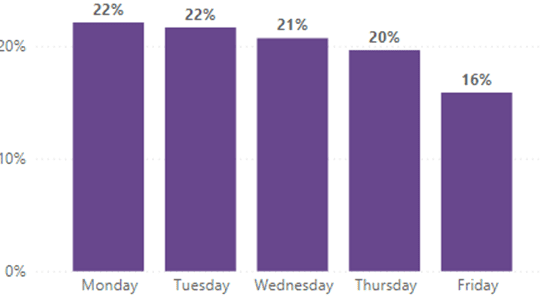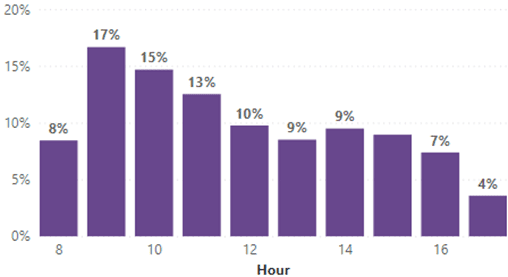 Finally, I am interested in learning about the time of the day we receive the most calls:
This tells me that we are busiest in the morning and much quieter in the afternoon so:
We could plan our shift patterns so we had more people in in the morning and less in the afternoon,
Encourage the team who might want to take a half-day annual leave to do it in the afternoon.
Taking a huge amount of data we can turn it into useful information which we can learn from and act upon.
All of this has allowed us to look at our productivity, on an office level, team level or individual level which we can learn from and put processes into place which better allow us to support our clients.