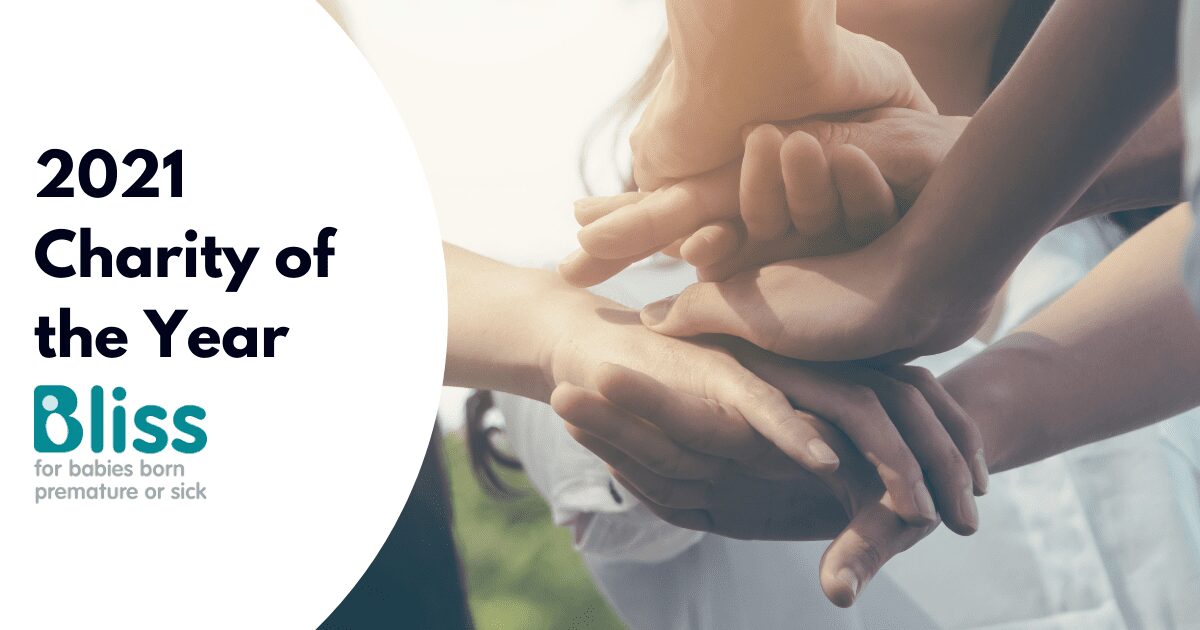 We are very pleased to announce Complete I.T.'s 2021 Charity of the Year has been decided and we can confirm that this year we will be supporting our wonderful London client, Bliss, who are dedicated to helping premature or sick babies.
Bliss are a charity that provide fundraising and research to improve the quality of life of premature and sick babies. Their vision is that every baby born premature or sick in the UK has the best chance of survival and quality of life. The team at Bliss support a vast amount of important research projects including a pioneering project which seeks to improve the measurement and treatment of pain in premature babies. Today neonatal units are still under resourced with a critical shortage of nurses and the extra funds and awareness will contribute to help Bliss' mission.
Bliss joined Complete as a client back in September 2019 and throughout the pandemic the team at Bliss have gone through an absolute roller coaster of a year so we can't wait to start fundraising and helping 2021them to continue the truly amazing work they do!
If you want to learn more about Bliss and the work they do, please have a look on their website here.