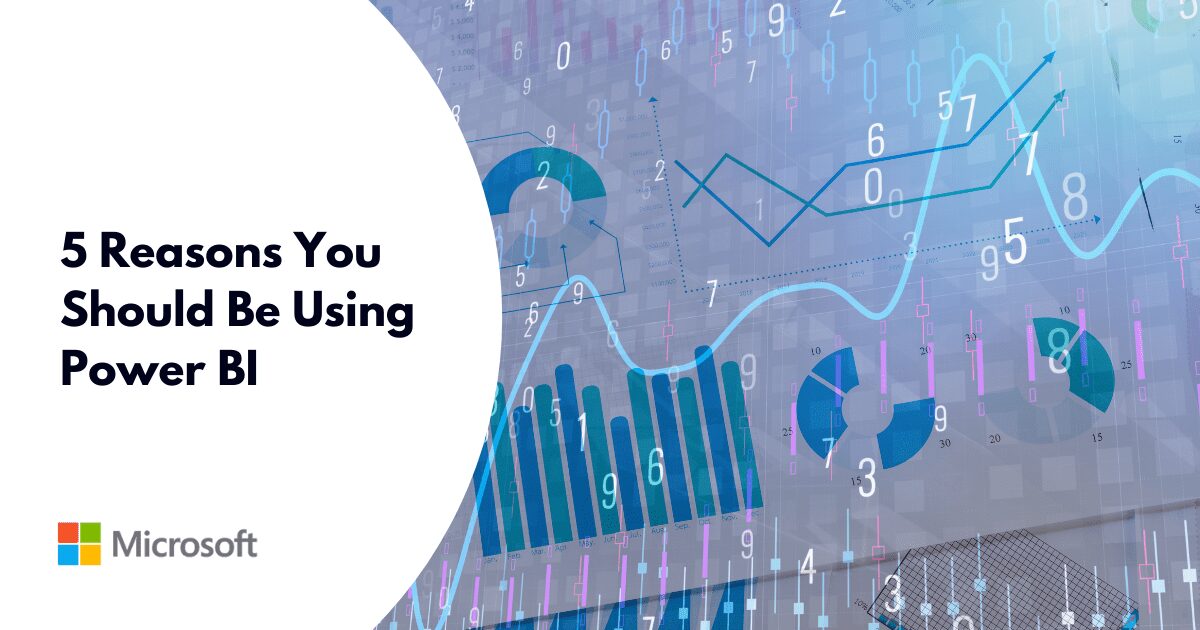 What is Power BI?
Microsoft Power BI is part of the Microsoft Power Platform, a powerful business intelligence solution which allows organisations to connect to all their data sources, so they can create and optimise insightful dashboards and reports, in easy to digest visuals.
Make instant sense of data, allowing your team to discover insights, uncover trends and understand what influences your KPIs.
According to Microsoft, "70% of organisations believe their data is not used to its fullest extent." With Power BI you can reveal your potential and use your data intelligently, for competitive advantage.
5 reasons why you should use Power BI
Easy to understand visuals
Simple dashboards and reports which are easy to understand and can help you make important business decisions, based on data.
Connect with multiple sources
Connect with hundreds of data sources to create insightful live reports, reducing the complexity of using multiple analytics systems.
Updates in real-time
Once reports and dashboards have been created, they can automatically update in real-time, so that you never miss a thing, and you can make better business decisions.
Save time
Spend your time more wisely by reducing how long you are collecting data and instead using it to analyse and make decisions.
Have full control of who has access
Admins will have full visibility of who can access sensitive data and can implement restrictions where necessary.