Hi, I am Alex and I am a career CIT team member!!! having joined the team way back in 2008, before the twins came along (See below)!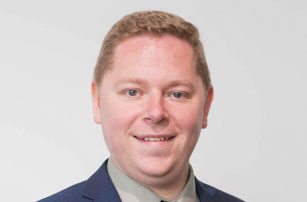 Working as part of the Thames Valley helpdesk, my working day is never dull!!! We have so many clients that need our help and support every day and we pride ourselves on being not only the biggest CIT helpdesk team but also the best, sometimes the Peterborough team close more calls than us but that's rare.
Most days begin with the traditional boot up my PC and make a cup of coffee process and then I get straight down to my call stack from the day, I always work from the oldest to the newest to ensure that I meet my service levels and all the time there are client calls coming in to be assigned to me (because I am soooo good). As I am a third line team member, I am never phased by the challenges that big technical problems bring because I know that I can speak to the others on the team or go a bit deeper by speaking to a TC.
From my time in IT I have learned that even though our client end users are more and more capable with IT use and often fix their own problems and have generally got really good skills these day, the advances in technology still throw up the types of issues and challenges that allow us to show how vital we are for business. IT never stands still so I have to make sure that my skills are sharp at all times….
We love IT and so do I, so keep calling.