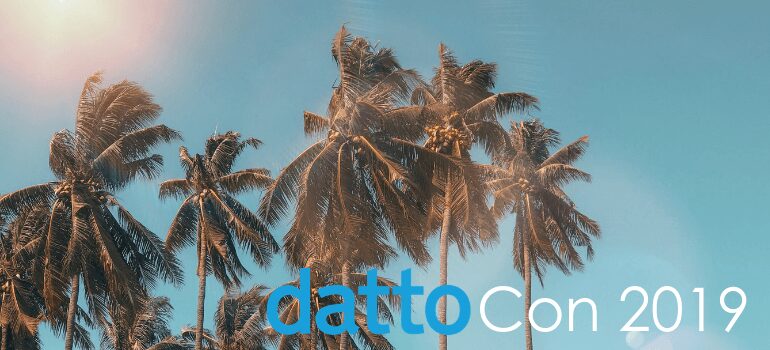 Another brilliant Datto Con (with Snoop Dogg!!!!????)
Last week I (Colin Blumenthal) attended DattoCon19 joining partners from around the world at the seventh annual Datto Conference in San Diego, California.
Datto was founded in 2007 by Austin McChord who was the Technical mastermind behind the Data Backup and Disaster Recovery solution. With offices across the globe and a team of over 1,600 it was no surprise that some 2300+ delegates were in attendance for one of the biggest IT Channel conferences.
Datto's Data Backup and Disaster Recovery solutions serve a rapidly expanding Market of Managed Service Providers enabling us to better protect our clients from data loss and keeping their business's up and running if they were to experience data loss or a disaster.
Day One Highlights – Kevin Mitnick – White Hacker
To end the first day of the conference Kevin Mitnick took the stage – Kevin used to be on the FBIs wanted list for malicious attacks he carried out on a number of companies but after a spell in prison he is now one of the "good guys" and works as an ethical hacker. He demonstrated how even with a good standard of protection it is still possible to get control and inject a malicious payload to an everyday PC/Notebook. One attack he carried out in front of us was a highly worrying Ransomware attack on an Office 365 mailbox which of course highlighted the importance of having an Office 365 Backup product in place.
New Datto Features Announced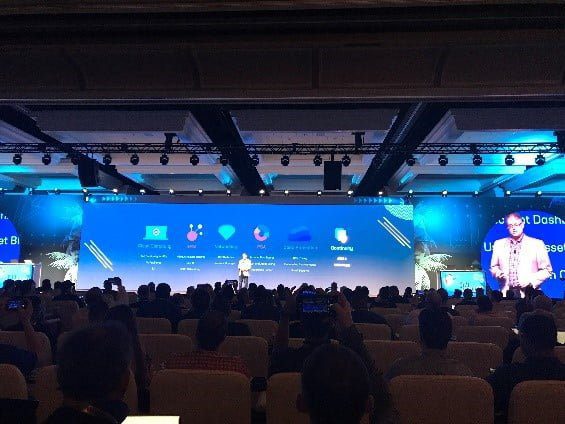 CLOUD CONTINUITY FOR PCS
The Release of a PC/Notebook backup solution that will allow full PC virtualisation in the cloud was announced. In the event that you lost a notebook or if your hard drive completely failed, this solution would back up your files and enable the user to be back up and running quickly.
CORE BACKUP AND BUSINESS CONTINUIT
It was announced that Siris 4 devices have now been released, making good use of Intel's cutting edge Skylake and Cascade Lake CPUS which will enable faster virtualisation and recovery for all new devices.
PRIVATE SIRIS
It was also announced that you can now deploy a Siris to Siris solution for clients who want the full functionality of a Datto Solution but want to ensure that all their backup data and images remain on their own private network.
Day Two Highlight – Snoop Dogg!!!
To kick-off day two with a bang Austin McChord (Founder) introduced Snoop Dogg who performed Who am I? (What's my Name) at 9:10 in the morning!!! – this was received well by everyone before settling down for another full day of content rich presentations and workshops.
Awards
I was very pleased that Complete I.T. were awarded once again with a "Golden Datto" this time being named 'EMEA Largest Fleet'. This award was earned due to our commitment over a number of years to the Datto Backup and Business Continuity solution that in turn has resulted in us having their largest fleet throughout EMEA.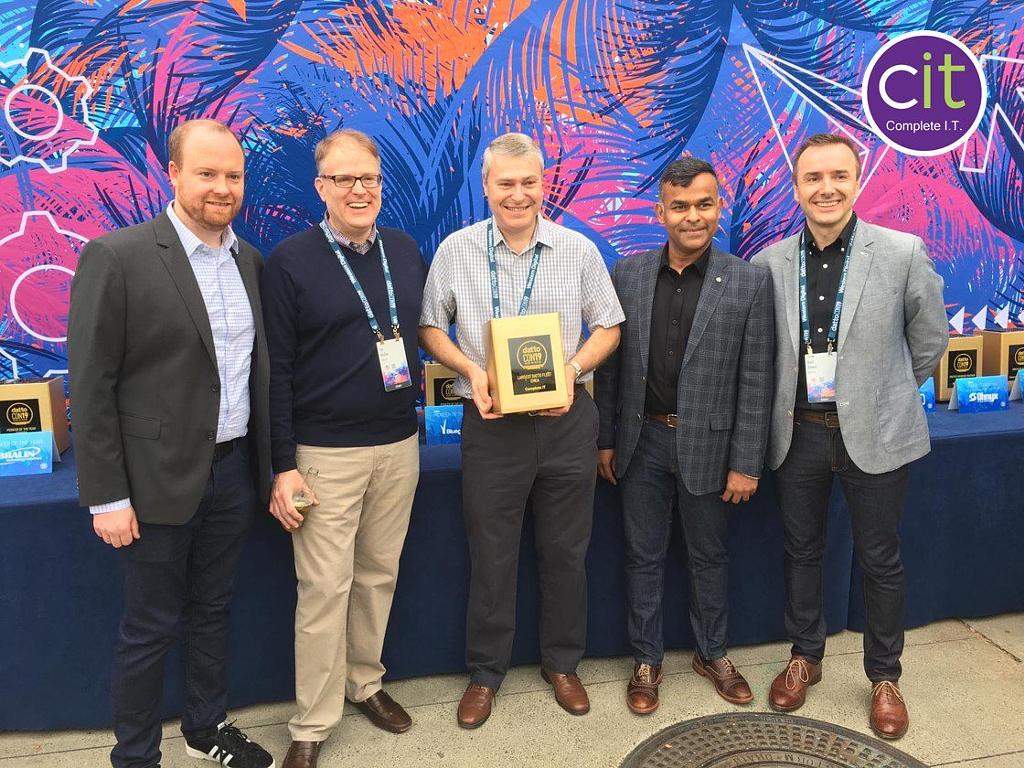 "Our partners are critical to the small and medium-sized business community, including some of the world's fastest growing companies" said Rob Rae, Vice President of Business Development at Datto. It's an honor to recognize Complete I.T. for taking home the Largest Fleet EMEA, category's 2019 award and demonstrating their continued commitment to growing their business while helping their customers succeed. We look forward to more success in 2020".
I am looking forward to the next years Conference in Atlanta, introducing more clients to Datto and continuing our journey as a top tier Blue Datto Partner.