Last week I attended DattoCon18 joining partners from around the world at the sixth annual Datto Conference in Austin, Texas.
Datto was founded in 2007 by Austin McChord who is the Technical mastermind behind the Data Backup and Disaster Recovery solution. With offices across the globe it was no surprise that some 2000+ delegates were in attendance for one of the biggest IT Channel conferences.
As a member of the Datto Partner Advisory Board and being one of the few top tier Blue Datto partners I had VIP seats as part of the Gold VIP Club. As always it was an educational and highly enjoyable conference with some exciting announcements, more about them later…
Datto's Data Backup and Disaster Recovery solutions serve a rapidly expanding Market of Managed Service Providers enabling us to better protect our clients from data loss and keeping their business's up and running if they were to experience data loss or a disaster.
Disaster Demos at Dattocon
Datto outdo themselves every year with their live demos, from using nitrogen to freeze boxes to blowing them up, this years Demo was no exception. Onto the stage came two firemen complete with chainsaws and proceeded to cut the server and appliance in half, they then recovered the virtual machines twice, using a Datto appliance and the Datto Cloud DR. Not only is this an impressive show it really does prove how reliable and innovative the Datto solutions are.
Highlights – Sir Richard Branson Keynote
To end the Conference Sir Richard Branson took to the stage to cover his life story of how he started with nothing and grew his empire from Virgin Records to now having over 200 companies and a successful Charitable Foundation. He focussed on the importance of maintaining a healthy work-life balance, building a strong positive culture in your business and always focussing on the client experience. He also spoke about his excitement about going into Space in the first "Space Tourism" flight with his Virgin Galatic company later in 2018 or early 2019. Afterwards I then had the pleasure of being selected to have my photo taken with Sir Richard.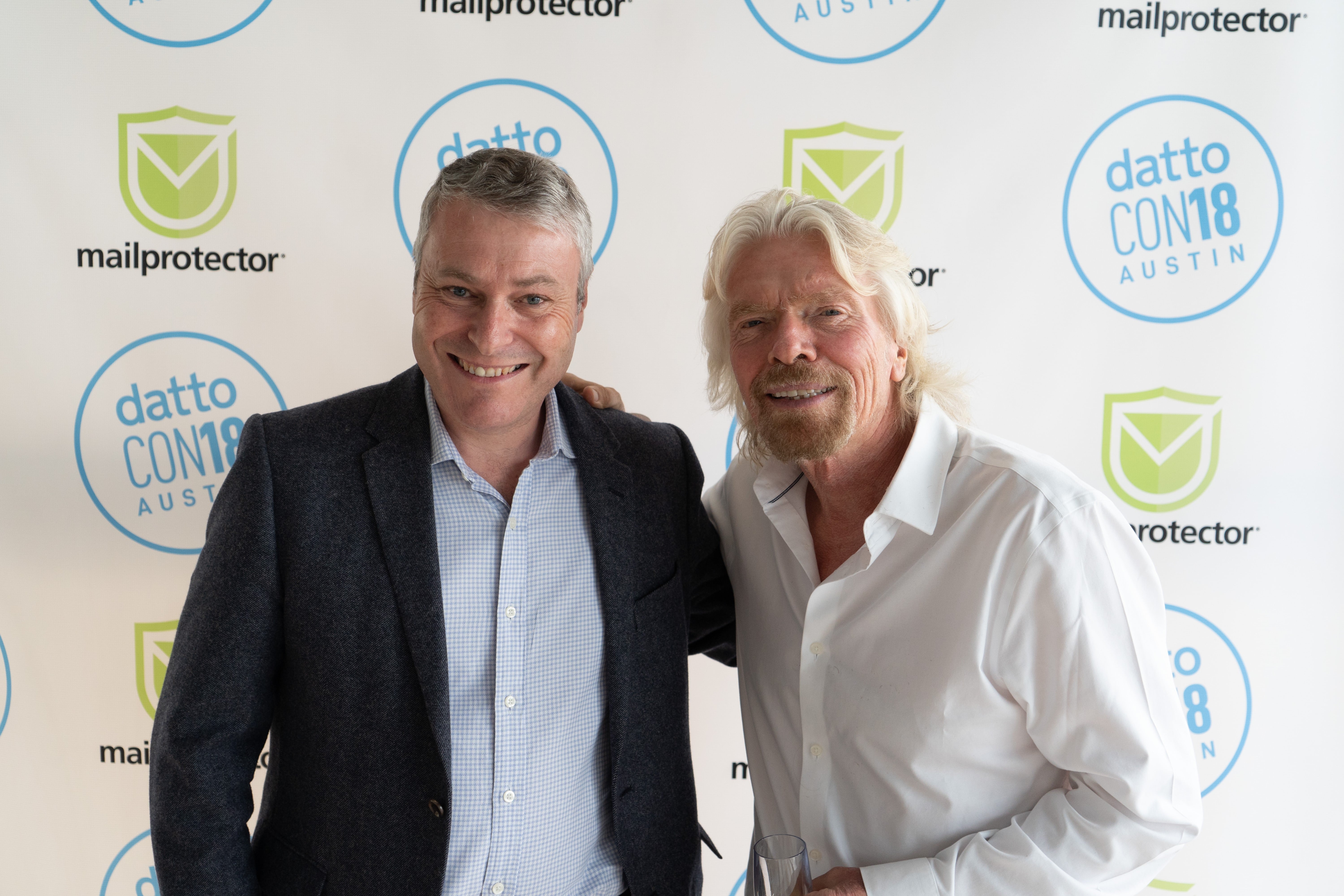 New Datto features
PC/Notebook Backup & Virtualisation
It was announced that there is a new PC/Notebook backup solution that will allow full PC virtualisation in the cloud; for example, if you lost a notebook or if the hard drive completely failed. This solution will enable the user to be quickly back up and running again.
Networking Products
An update on the networking tools from Datto and a new managed power solution, which offer a lifetime warranty and will shortly be introduced into the UK Market. This will allow greater control and surge protection on many IT devices.
Rapid Rollback that delivers quicker failbacks
For the main Datto Sirus and Alto devices a new rapid rollback feature was announced enabling an even quicker restore process back to your Production Server(s).
Awards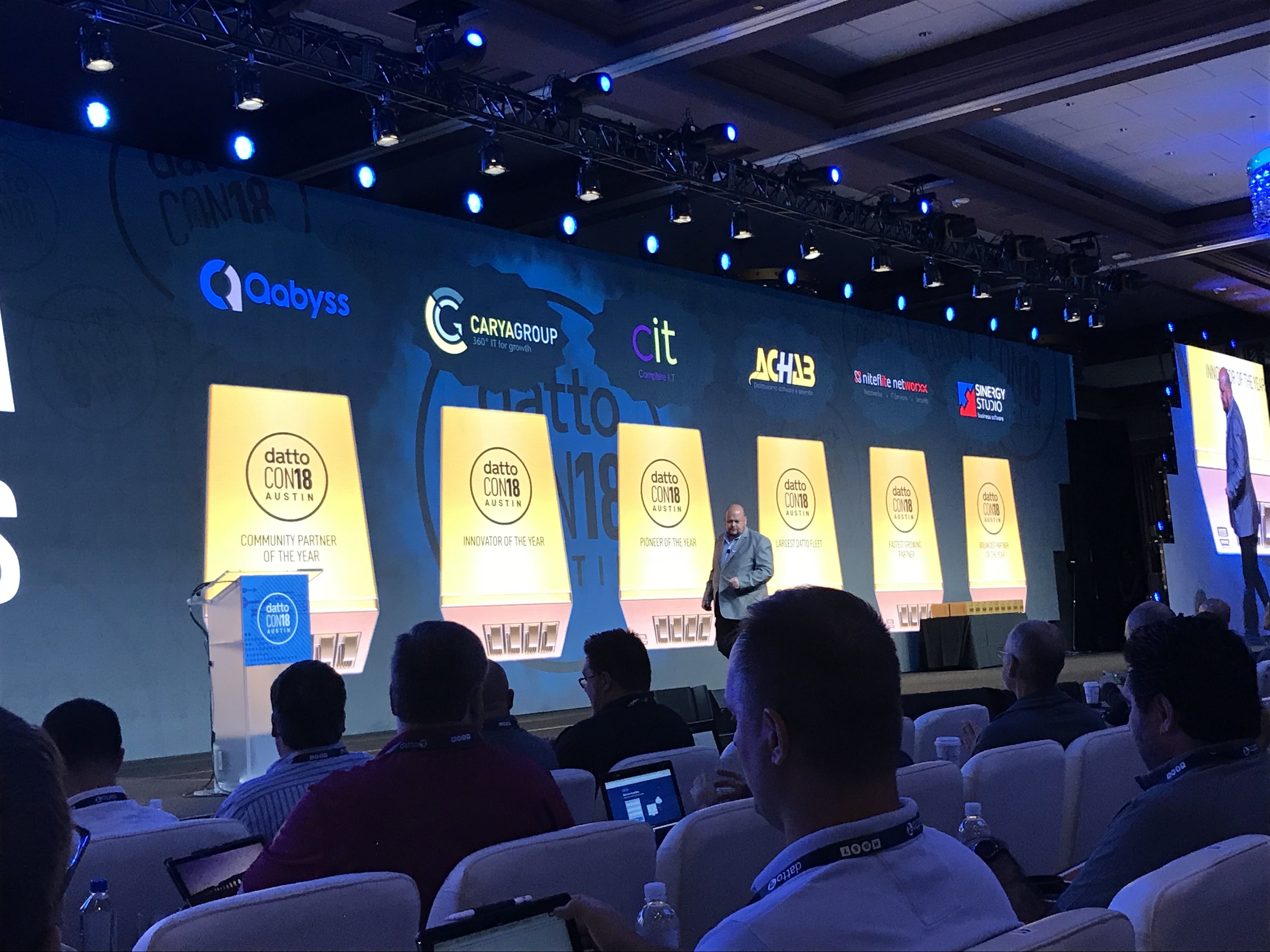 I was very pleased that Complete I.T. were awarded once again by Datto this time being named 'Pioneer of the Year'. This award was described as, recognising a partner that is blazing a new path for Datto, specifically when it comes to utilising Datto's Marketing Development Funds Program to help build brand awareness. This Partner participated in the program and developed a plan of action for recruiting new clients and growing their business overall. Many factors play a role in building a successful marketing event, and this Partner clearly separates themselves as a Pioneer of The Year.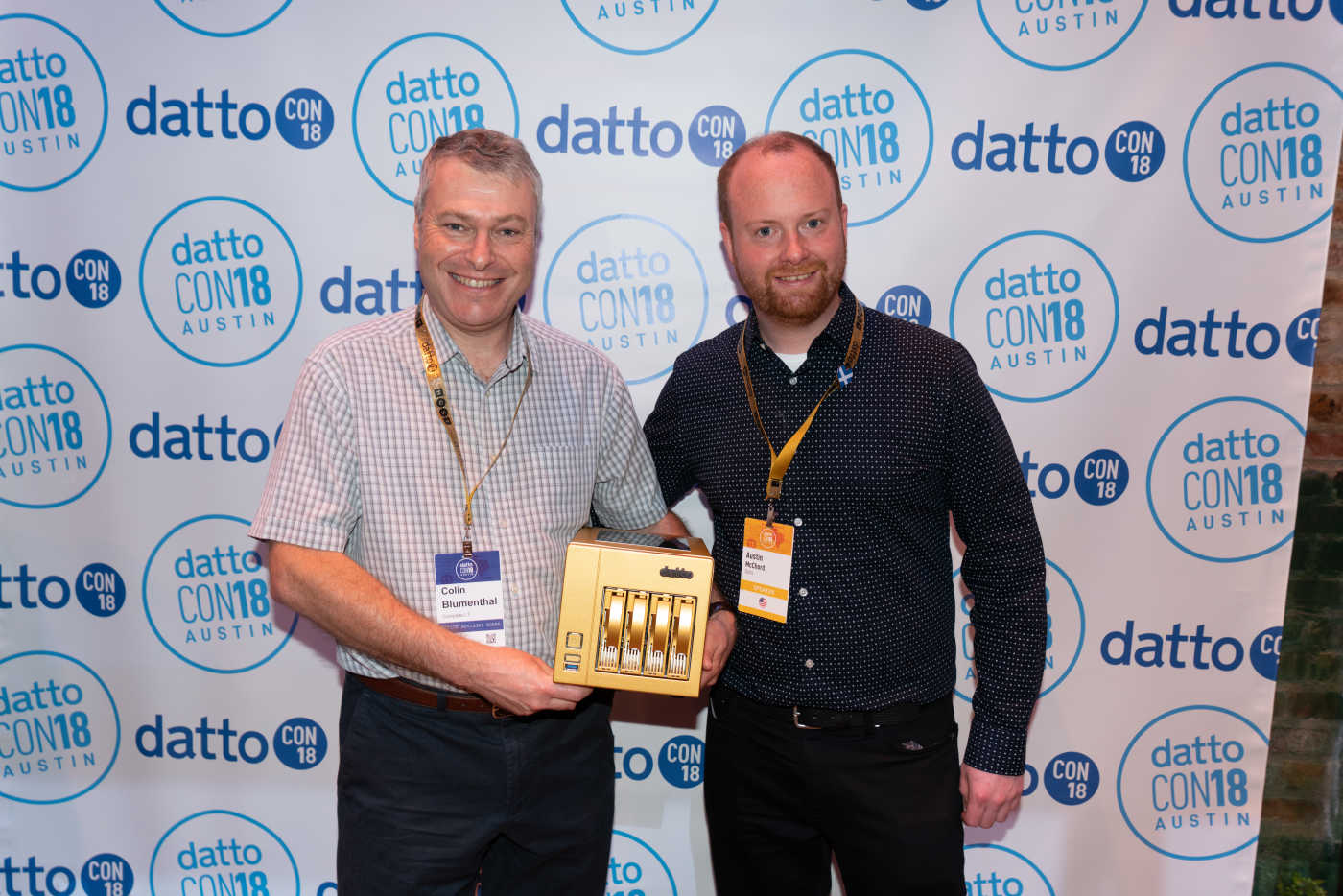 "Our partners are critical to the small and medium-sized business community, including some of the world's fastest growing companies" said Rob Rae, Vice President of Business Development at Datto. It's an honor to recognize Complete I.T. for taking home the Pioneer of the Year, category's 2018 award and demonstrating their commitment to growing their business while helping their customers succeed. We look forward to more success in 2019".
Austin is a vibrant and diverse city and I was lucky enough to explore some of the bars and live music which was a great way of unwinding after a long day in the conference.
I am looking forward to the next years Conference in San Diego, introducing more clients to Datto and continuing our journey as top-tier Blue Datto Partners.
Colin Blumenthal