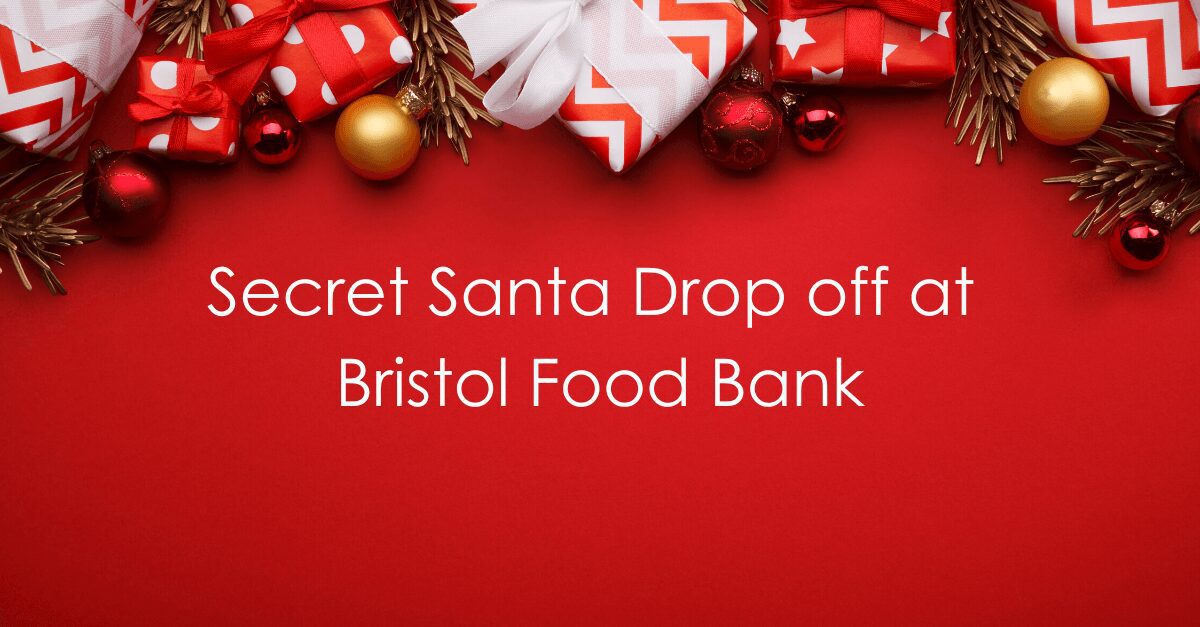 There are now about 2,000 food banks across the UK, with the Trussell Trust accounting for about 1,200 of them.
In the past 5 years, the number of supplies distributed has risen by
With this in mind, the Bristol Office decided to do secret Santa a little bit different this year. Instead of keeping it a secret, they decided to collect and donate their secret Santa fund to the Local Food Bank in Pill, Bristol. Secret Santa presents are usually a bit of fun, but instead of gifting each other, they decided they wanted to use they money on something more purposeful. A huge thank you to the incredible CIT Bristol Office for your massive support and for raising an impactful £165 for the food bank!
The Pill food bank is a small independent organisation that supplies very real help to 64 local families in Pill and the surrounding areas, as far afield as Portishead. The local charities and churches recommend the families for assistance and each family has a worker or counsellor working with them. Some of these families are facing very real hardships and the food parcels they are given make a massive difference.
The Pill food bank not only supplies food parcels which are as balanced as they can be but they also supply help and advice for the families on how to make the food go further and how to prepare healthy and filling recipes with stuff that comes in the box with recipe cards and recommendations. The Food bank does not know the names of the families they are preparing for and everything is done as close to anonymously as possible. The families collect the food parcels anonymously from the Pill resource centre.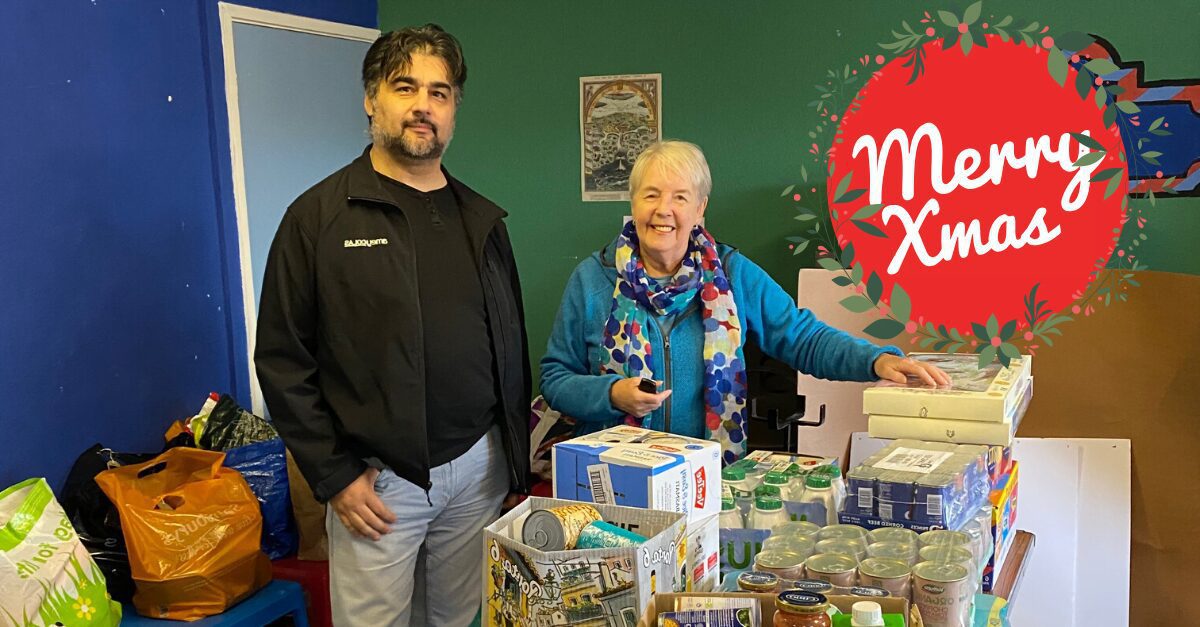 Sharif from CIT and Elspeth the coordinator at the Food Bank!
Elliot and Nick did an amazing job with the shopping, buying: Biscuits, Sweet goodies, Tea, Coffee, Long life milk, Rice, Pasta, Part baked bread, Corned beef, Tuna, Tinned Tomatoes, Passata, Bratwurst, Custard, Porridge, Crackers, Dried noodles and beans. Enough food to feed quite a few families over the Christmas period.
The Food bank will parcel these goodies up into batches that will aim to feed the family they are being sent to for 3 days, complete with recipe ideas. Elspeth, the lady co-ordinating the food bank, was incredibly grateful for the gift and showed us around the very small operation. They have a permanent larder that they are constantly filling and draining, they also have a sweats and treats room so the families also get some niceties. The Food we donated was parcelled up over the weekend and is being distributed over the course of the next couple of weeks.
Days untill Christmas - Donate some food and help a family in need