Complete I.T. today announced it has achieved exclusive CLUB status with Datto, the leading provider of total data protection and IT business management solutions for technology service providers around the world.
Complete I.T. has exceeded high standards of performance to qualify for CLUB status in Datto's partner program—a global community of more than 7,000 partners. Datto CLUB status represents the top .1 percent of partners worldwide. For their hard work throughout the year, CLUB status will reward the top 11 Datto partners with an all-inclusive trip (with a guest) in March of 2018.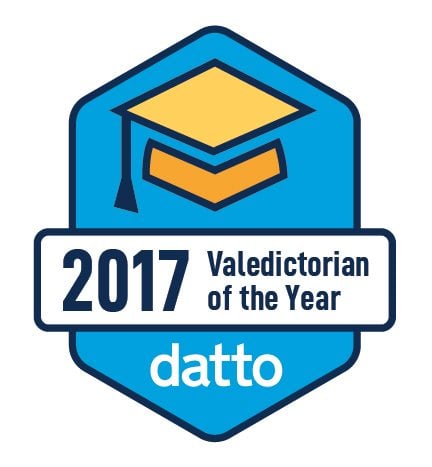 When Datto first opened the doors to their EMEA office in the UK four years ago, Complete I.T. became one of the first organisations to join them as a partner after seeing the benefits the Datto products could bring to their clients. Since then, the relationship between Complete I.T. and Datto has continued to grow, with Complete I.T. now being the largest Datto EMEA partner, and within the top 1% of their partners globally! Datto recently implemented a new 'Blue Partner Program', it is the highest and most exclusive Datto partnership available and is only offered to the top 5% of their entire partner community, which Complete I.T are proud to be a part of.
"We really value the close relationship we have built with Datto over the years and it is an honour to have been recognised in this way. The team member selected to go on the all-inclusive trip is one of our top performing Technical Consultants" Said Jessica Symondson, Marketing Manager, Complete I.T.
"We congratulate Complete I.T. for their outstanding performance in 2017," said Rob Rae, Vice President of Business Development, Datto. "Datto CLUB recognizes partners in our community that are going above and beyond and achieving great success. We are pleased to award Complete I.T. Ltd CLUB status and look forward to continuing to grow our partnership."
Learn more about Datto here.