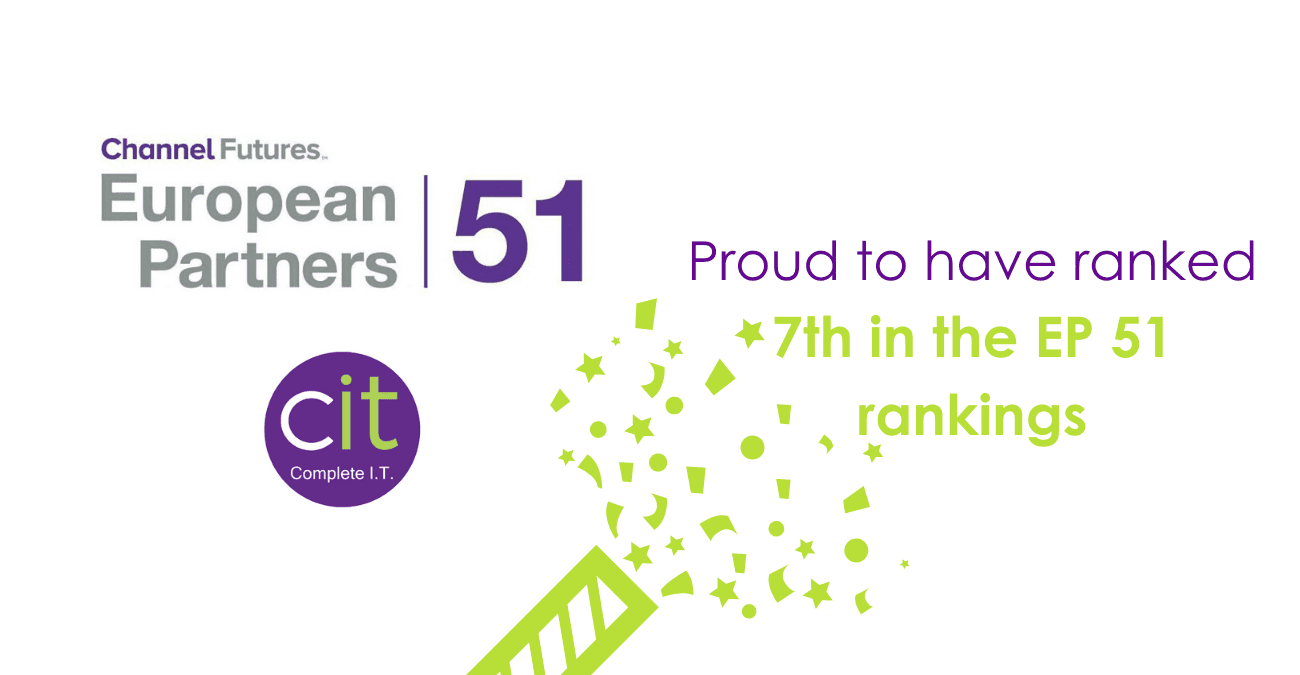 Complete I.T. has been named as one of EMEA'S premier managed service providers on the inaugural Channel Futures European Partners 51 (EP 51) rankings. Ranked no.7! Amazing!
The rankings are part of the annual MSP 501 initiative from Channel Futures. Every year, MSPs worldwide complete an extensive survey and application to report their product offerings, growth rates, annual total and recurring revenues, pricing structures, revenue mix and more. MSPs are then ranked according to a unique methodology that weights revenue figures according to how well the applicant's business strategy anticipates trends in the fast-evolving channel ecosystem.
This year, in conjunction with Informa Tech's first EMEA event, Channel Evolution Europe, 51 European MSPs have been chosen to represent the first 501 program solely dedicated to EMEA partners.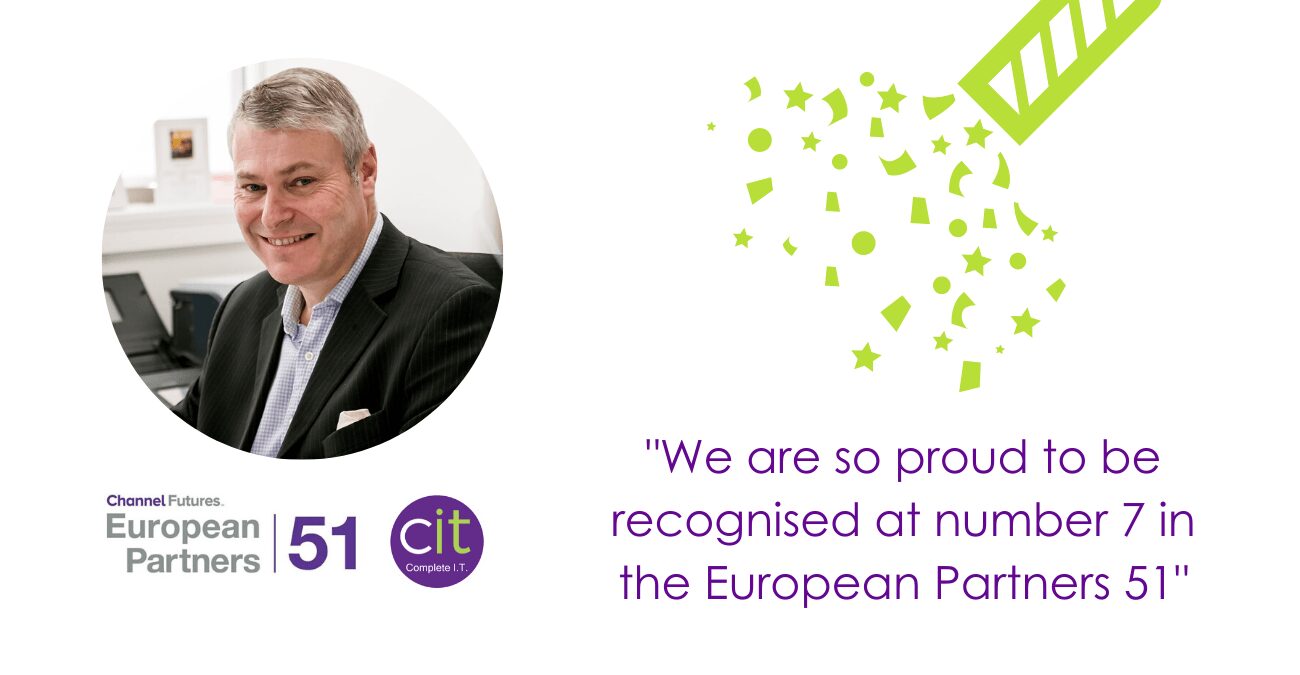 "Having been recognised in the MSP 501 worldwide rankings a number of times, we are so proud to be recognised at number 7 in the European Partners 51." said Colin Blumenthal, Managing Director, Complete I.T. "This puts us at the very top of our game and it is down to our team who build long standing relationships with our clients helping them to work Smarter and safer."
"We are excited to bring special recognition to our European partners. The EP 51, part of the annual Channel Futures MSP 501 program, represents Informa Tech's commitment to recognizing the excellence, innovation and forward-thinking strategies evident in the EMEA market," says Kris Blackmon, Content Director of Channel Partners and Channel Futures and lead of the MSP 501 program. "In conjunction with the inaugural Channel Evolution Europe event, the EP 51 program will serve as the foundation of the extension of our content into the European theatre through our events, award initiatives and editorial coverage. We congratulate these elite European MSPs and look forward to building a close-knit community of partners in the EMEA region."
Do you need IT support? Explore our IT solutions and services or contact us today. From a multi-layered approach to cyber security to our disaster recovery solution, cloud solutions to simple per user pricing for telephony. Whatever level of IT Support you need, our team of friendly, approachable, plain-speaking technical experts are here to provide the right service, understanding your unique business needs, providing proactive and valuable advice and support.