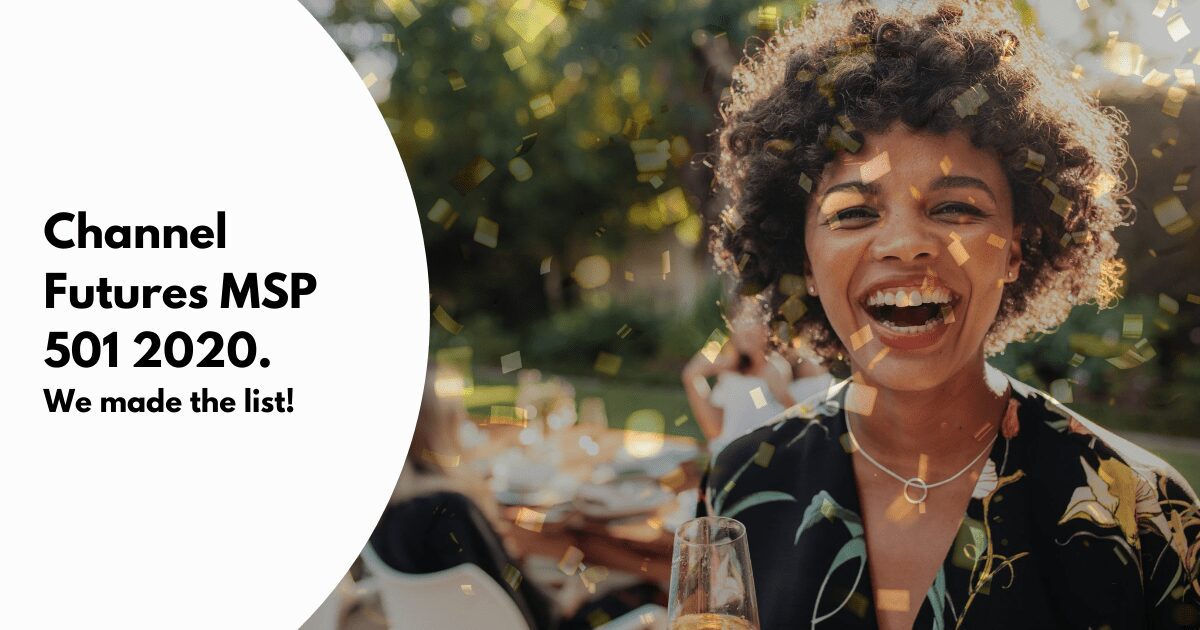 Complete I.T. have been named as one of the world's most elite managed service providers on the prestigious Channel Futures MSP 501 rankings. We are so proud to to be listed once again and ranking 12th in the UK is such an amazing achievement.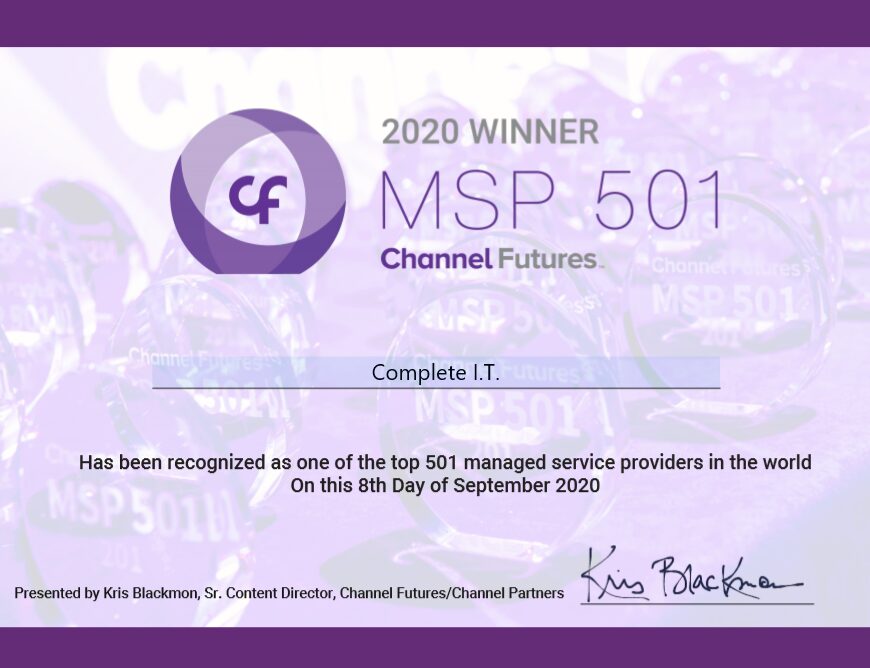 Every year, MSPs worldwide complete an extensive, comprehensive survey and application to see if they make it onto the MSP 501 list. This year we have proudly ranked 165 in the entire world. Being placed in the rankings is an incredible achievement and really is a testament to our brilliant team and clients.
This year Channel Futures implemented some changes to the rankings and instead of solely judging on annual revenue, they decided to expand their judgement to the below.
Annual revenue weighted by revenue stream: 50%
Profit margin: 25%
Percentage of annual revenue that's recurring: 15%
Revenue per employee: 10%
The reason behind this was because annual revenue may highlight who the biggest partners are but it will not identify who the best in class are.
If you'd like to learn more about this years rankings, visit the Channel Future MSP 501 website.