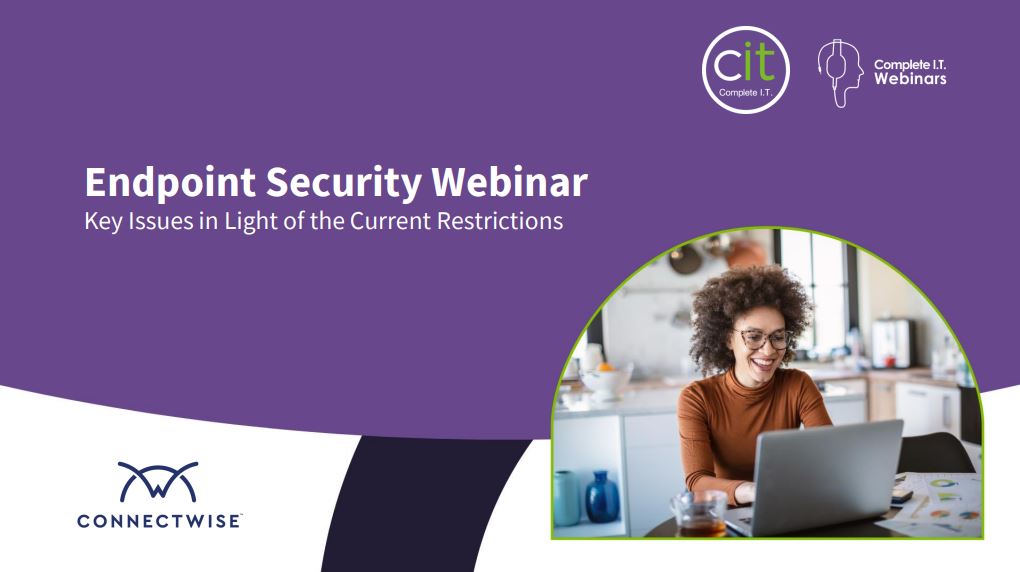 Lead Technical Consultant, Ben Russell was joined by cyber security expert from ConnectWise – Leigh Cockell to discuss all things Endpoint Security, in light of the flexible way of working that many organisations have now adopted by becoming a hybrid workplace.
Endpoint Security is is the practice of securing the endpoints or entry points of end-user devices such as desktops,
laptops, and mobile devices and preventing them from being exploited – no matter where your team are working from.
Traditional anti-virus solutions are not equipped to protect your team's devices from zero day attacks (unknown security vulnerabilities) that cyber criminals use to attempt to gain access to systems and data.
Did you know that SMEs were a more desirable target due to faster and easier compromise?
The webinar covers all this and more, including:
How the Cyber threat landscape has changed
The true impact of cyber crime
How home working has added to the risk
Why anti-virus isn't enough