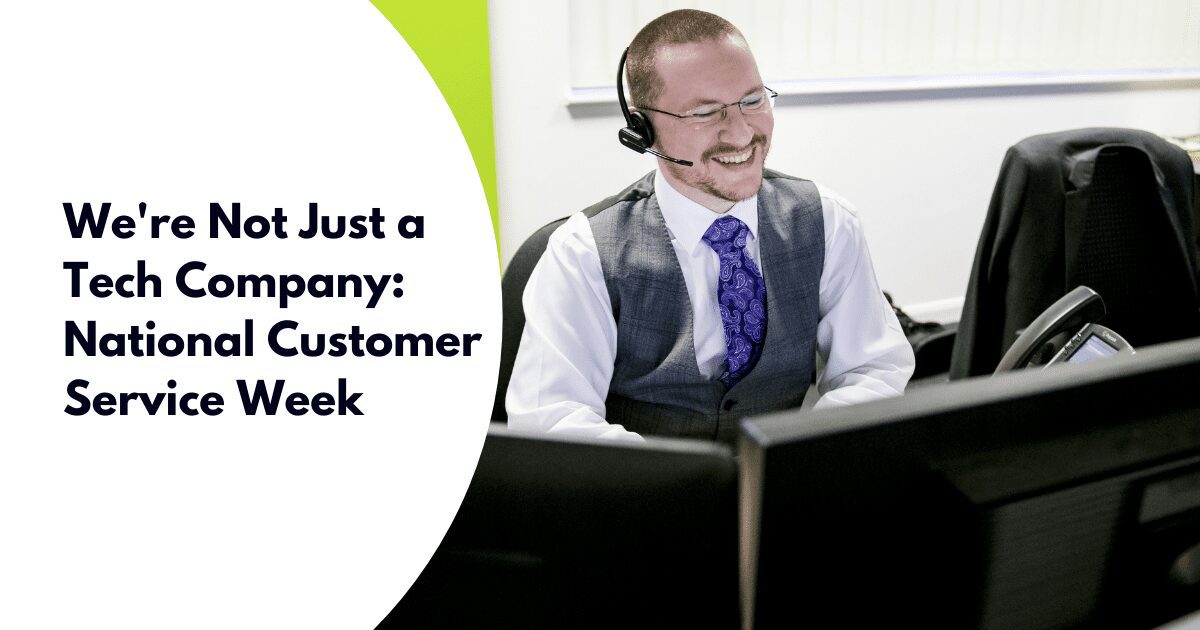 We are not a tech company. We're a customer service focused business whose expertise just happen to be in technology!
It's National Customer Service Week – an international celebration of the importance of customer service and of the people who support customers daily. At Complete I.T., we go a step beyond providing great customer service by getting to know our clients and their businesses, building and maintaining long-lasting relationships.
CIT is one big family, which every one of our clients are a part of. Our warm and friendly office culture is directly translated into how we deal with clients – it comes naturally because our team is made up of people who really care. We are supportive, positive and most of all approachable to our team and our clients.
While skillset is obviously important, personality is a determining factor for us, when it comes to selecting people to join our team. We know that only the right people can provide the best service for our clients.
Don't just take our word for it though, check out what some of our clients have to say about us:
"They always deliver great Customer Service and are always helpful."
"Polite; professional and understanding to someone who does not necessarily know much about technology of computers. Very helpful."
"Very friendly, always happy to help and go above and beyond."
"Very responsive service, knowledgeable and friendly IT contact. All sorted remotely within 30 minutes."
"Friendly, helpful, enthusiastic, PATIENT! – they need to be LOL and reactive. I'm so glad we use CIT."
One thing our clients love about us is how down to earth we are. We may be experts in IT, but we know that not everyone is. We'll always talk in plain English, like chatting to a friend and this is what sets us apart from others. No technical jargon. No IT lingo. No tech terminology. Just plain and simple English so that there is a confident understanding all around.
We know that we would not be half as successful as we are, if it weren't for our loyal clients who stay with us, due to the relationships our teams build and the service they provide every day.
So this is a thank you to our hard working team who keep CIT going and to our amazing clients who allow us to keep providing exemplary service.
Happy Customer Services Week!