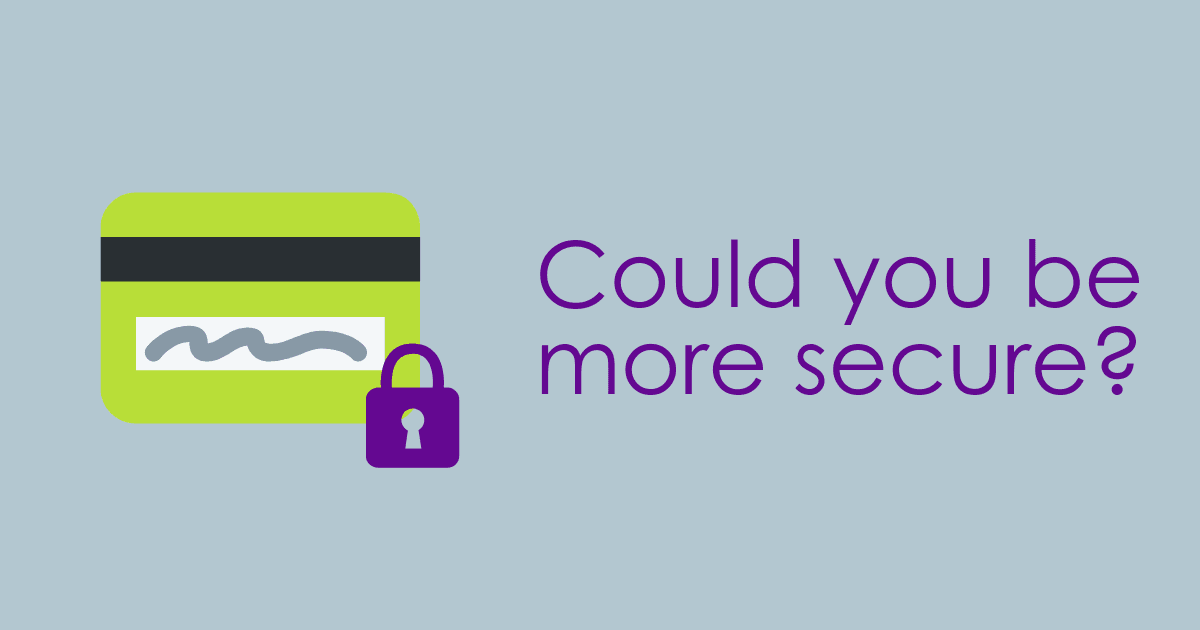 A new and improved debit card could be rolled out in 2020 with new technology that could give an additional layer of protection. Using your card is easier than ever these days, instead of using the traditional method of inserting a card and entering your 4 digit pin code, you are now able to simply touch the card machine to make purchases (as long as they are below £30) and touch and go with your mobile. This makes paying simple, quick and easy.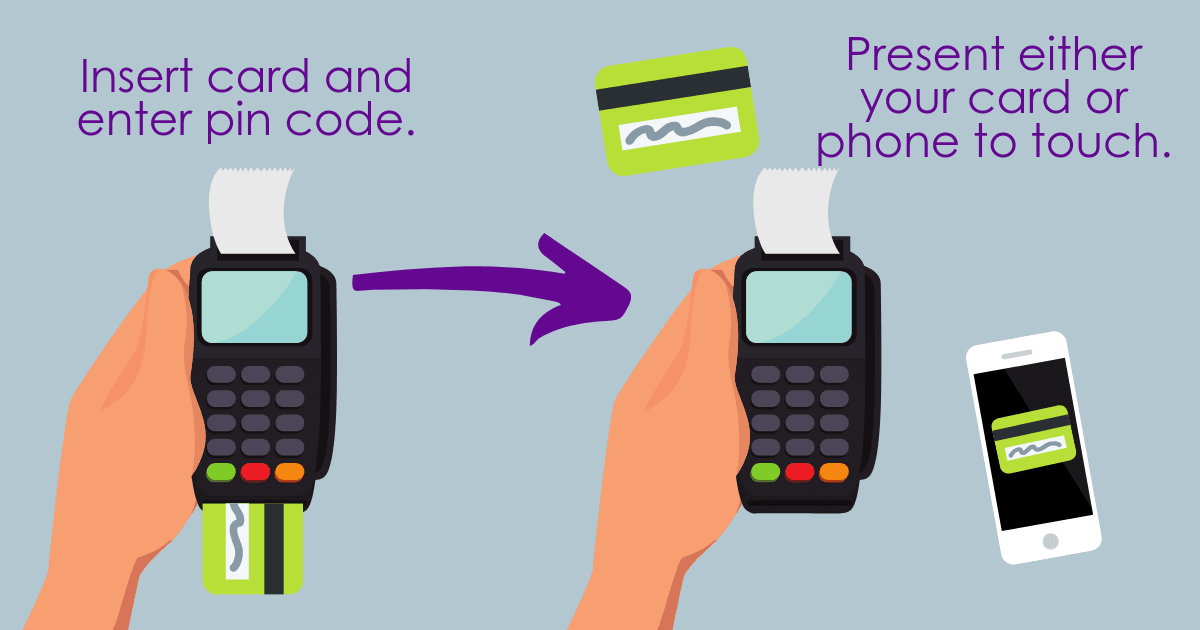 INSERTING YOUR CARD AND ENTERING YOUR 4 DIGIT PIN CODE
TOUCH AND GO YOUR CARD WITH PURCHASES BELOW £30
TOUCH AND GO YOUR PHONE AS LONG AS IT HAS A BIOMETIRC SECURITY THAT CAN BE LINKED TO BANK CARDS
A NEW FINGERPRINT SENSOR BUILT INTO THE CARD IS BEING TRIALLED
The implications of touch and go cards
Some say that being able to easily touch and go when making payments is making our wallets a magnet for thieves. Criminals are essentially able to pick pocket your card/s and at great ease, will be able to make multiple transactions depending on when you realise and report your card stolen. The £30 limit restricts them from spending over £30 in each store but it doesn't limit the amount of stores they can spend £30 pounds in. So if you don't realise you have been parted with your card for over 24 hours, all hell may have let loose. Thankfully, many banks protect you against fraud and you will be able to claim back this money.
Cards that connect to your phone give you an effortless method to make payments but may be unreliable as some phone brands have notoriously rubbish battery life, making using your card on your phone not as effortless as it may appear.
To increase reliability and security, a new technology has been developed with a fingerprint sensor.
Increased authentication
The new technology they are trialling will have a fingerprint reader built into the card itself.
What you will have to do once you receive your card is record your finger print from various angles so no one else can use or fake it. Then you can use the card (holding the finger print area) and the transaction will be approved, with no fingerprint data being shared elsewhere.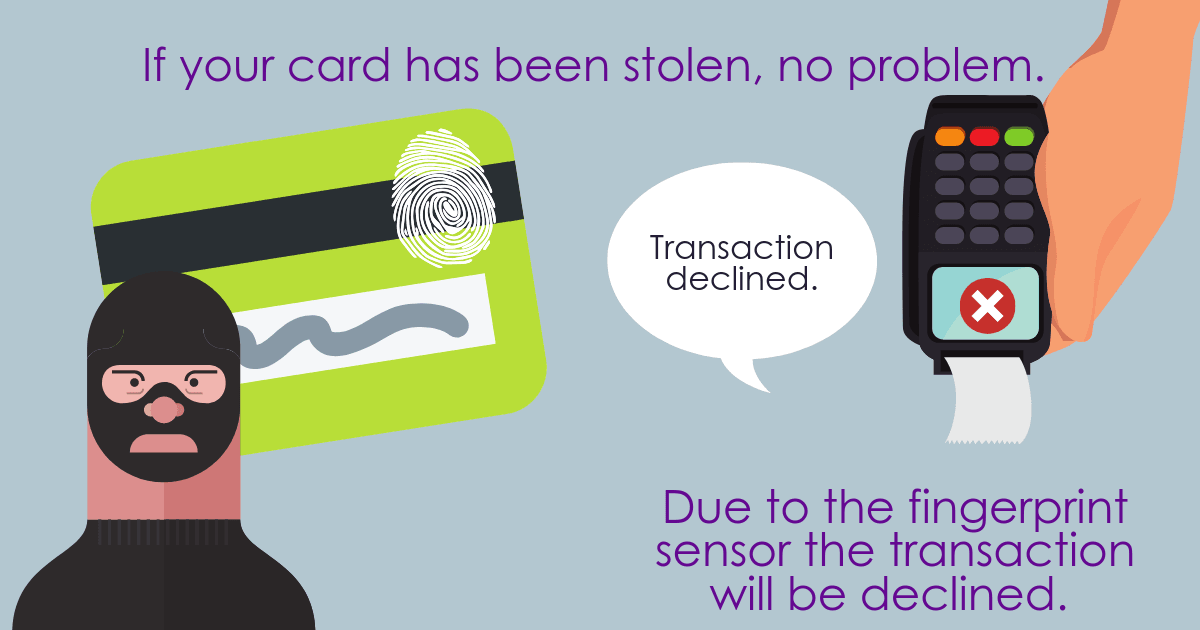 Thieves won't be able to touch and go with your card in stores because your fingerprint is embedded and will alert the store that the fingerprint doesn't match. But obviously, they still may be able to commit fraud online so it is important that you contact your bank as soon as possible.
Implications?
Currently customers have been asked to pay a fee for this extended layer of protection which has resulted in mixed reviews. There is also a problem with retailers who need to update their technology to take biometric authentication.
I guess another "problem" is that when you ask your child to pop into the local shop to use your card to buy some milk because you can't park, then this won't appear to be an effortless solution. But obviously that shouldn't happen anyway and increased authentication is always recommended and this new technology could be greatly beneficial to combat fraud.