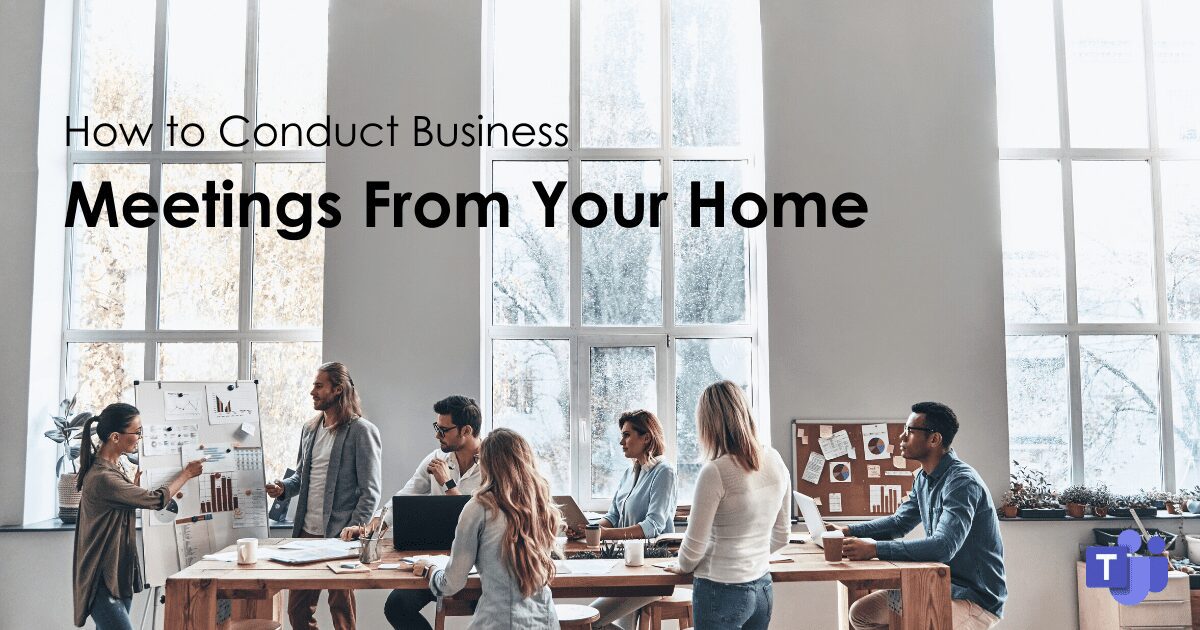 Often, the presumption is that a traditional physical face to face meeting is the most effective way to get things done but Microsoft Teams enables you to operate a meeting in exactly the same way and also doubles as a great platform to store, share and communicate information for both general business use and for meetings.
Due to the Coronavirus (COVID-19) it is now essential that everybody within the UK self isolates, which means businesses are now forced to work from home.
Even though the Government has announced that you should not travel globally, you will still be able to communicate with your clients and team members at home and across seas using Teams. In order to achieve the same meetings at home, you'll need a little helping hand from Microsoft Teams which will empower you to work more efficiently, more productively and overall get you and your team more organised.
Share your screen
The share your screen option allows you to share your screen with the meeting attendees just as if they were sat right in front of you. Sharing your video and audio also optional.
Create teams
Within Teams you are able to create "Teams" where you can easily share files, folders and communicate everything to do with, for example a certain project with selected relevant people. Everything is then in one place, making it easy to track progress.
Call, video call and chat
You are able to make phone calls, video calls and instantly chat either from your laptop, mobile or tablet. All you need to do is download the Teams app onto your devices and allow push notifications so you never miss important communications again.
Price
Free. We've all tried and tested various platforms and applications in the search for the right, best and easiest way to communicate and organise daily tasks with your team. Microsoft Teams is free but you can get improved functions, security and support depending on the plan you are on. If you pay for Office 365 Business already then you will be able to access the advanced functions.
Using Teams
Everyone within an organisation needs to communicate with one another so that the business can successfully run. For one reason or another Teams will benefit all business functions with their daily tasks.
For example, if a group of people within your business need to track new business opportunities and must constantly update the status of these opportunities, they can create a Teams group called "New Business". One of the things they will be able to do is share an excel spreadsheet with all of their leads and the entire team will have access to what everyone is doing. This gives the team great transparency and makes the tracking progress, more organised and easier to monitor. To make things even easier, the team will be able to work on the document in real time at the same time as each other so every person is always in the know.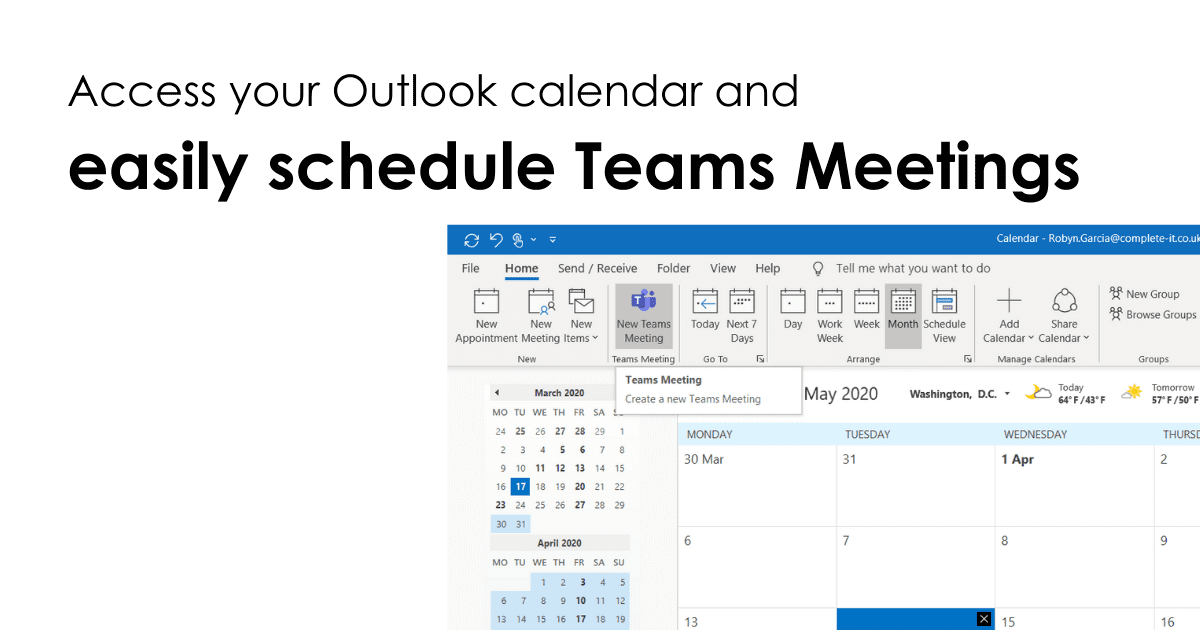 When it comes to creating a meeting with members of your Team you can send an invite through Outlook. This means everyone will be notified and there is no way meetings will be missed because they will show in your calendar.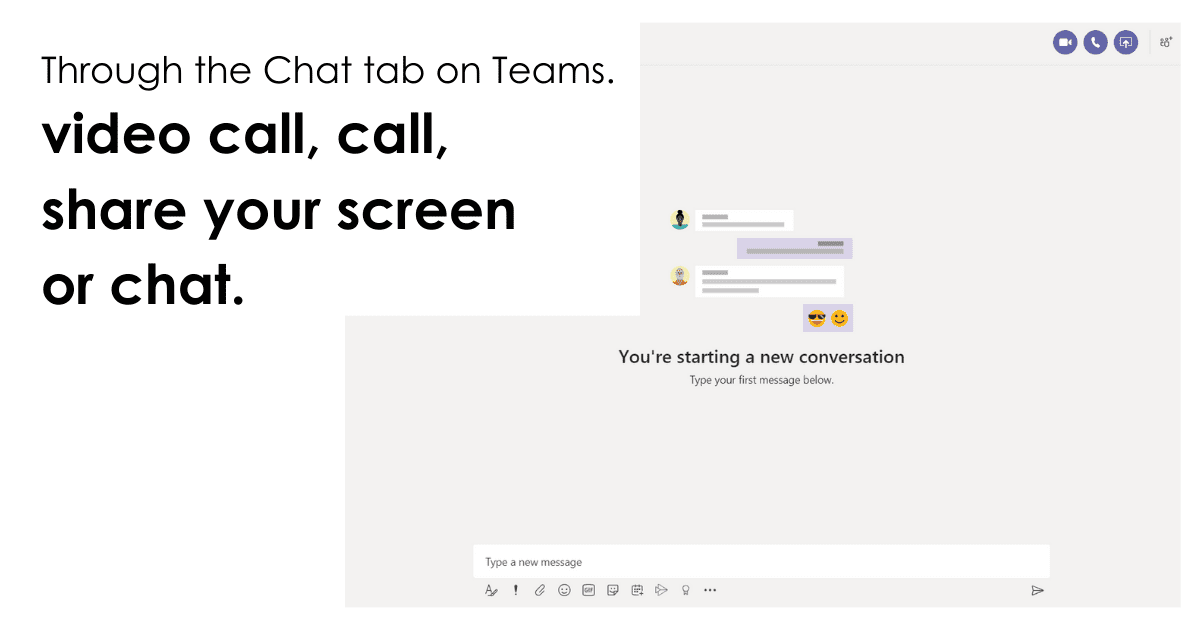 Alternatively you can share your screen directly through the Teams app via the chat tab. Here you will be able to select the person you would like to contact, either share your screen, call or video call and also add in more people to the meeting.
If you need more reasons to be impressed by teams
Teams for beginners
Learn the basics of Teams below.