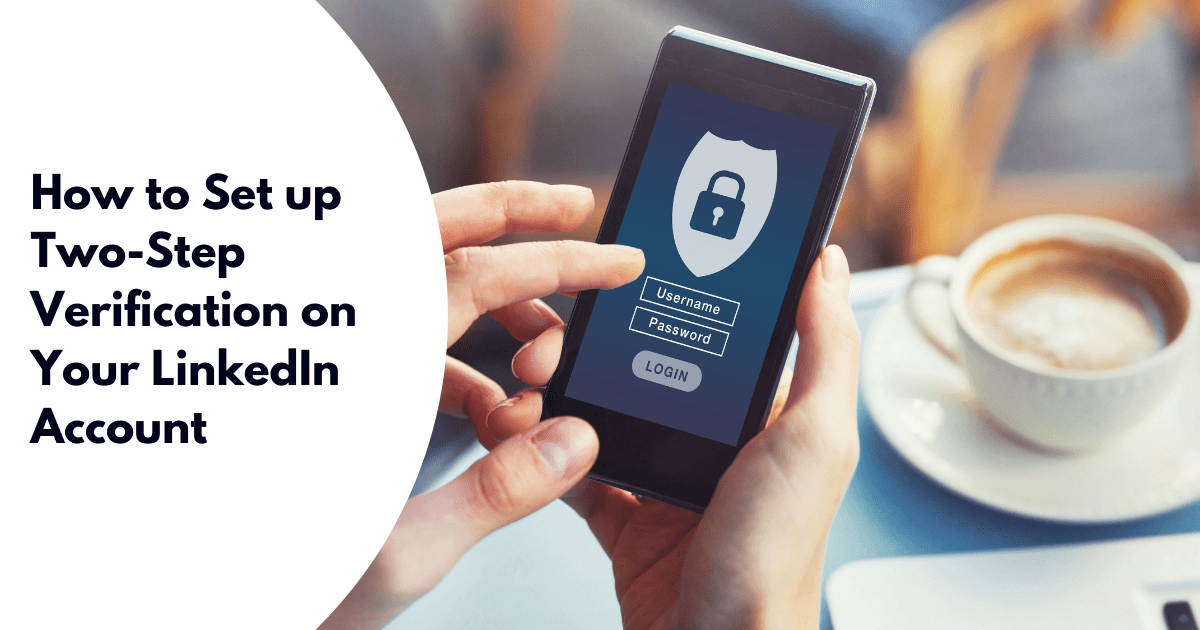 We highly recommend enabling two-step verification (also known as two-factor authentication or multi-factor authentication) for every account you have that offers this level of protection, from Microsoft 365 to LinkedIn, to prevent against a breach.
Two-Step Verification is an additional tool you can use to help protect most of your online accounts. It requires you to use your first layer of protection, typically a username and a strong password, as well as setting up a second layer of verification to be able to login to your account. It is recommended that LinkedIn in members turn on this function as it can reduce the risk of identity theft and unauthorised access to the information in your account.
LinkedIn offers two options for your second verification method: an authenticator app or a phone number for SMS verification. Authenticator apps link to your account and create codes which you use as your second layer of verification. If you decide to use this method, you will need to ensure your phone is compatible with the app. If you choose the phone number option, you will be sent an SMS to your listed phone number with a unique 6-digit code to use each time you login.
The way to setup two-step verification on LinkedIn varies depending on what device you use. The two guides below outline how you can set it up on both desktop and mobile.
Turning on Two-Step Verification on Desktop
Log in to your LinkedIn account
Select Me underneath your profile picture at the top of the page
In the dropdown menu that appears, select Settings & Privacy
Select the Sign in & Security tab, then select Change next to Two-step verification
Select Turn on and then from the drop-down options you can choose either the Authentication App or Phone number as your verification method. Once decided, select Continue to link the verification method with your account
Turning on Two-Step Verification on Mobile
Log in to your LinkedIn account
Select your profile picture and then select Settings
Under the Account tab, select Two-step verification and then Set up
From here you can choose either the Authentication App or Phone number as your verification method. Once decided, select Continue to link the verification method with your account
Set up two-step verification on your Microsoft account
Learn more about keeping your accounts secure with Multi-Factor Authentication
Keep up to date by joining the best cyber security groups on LinkedIn