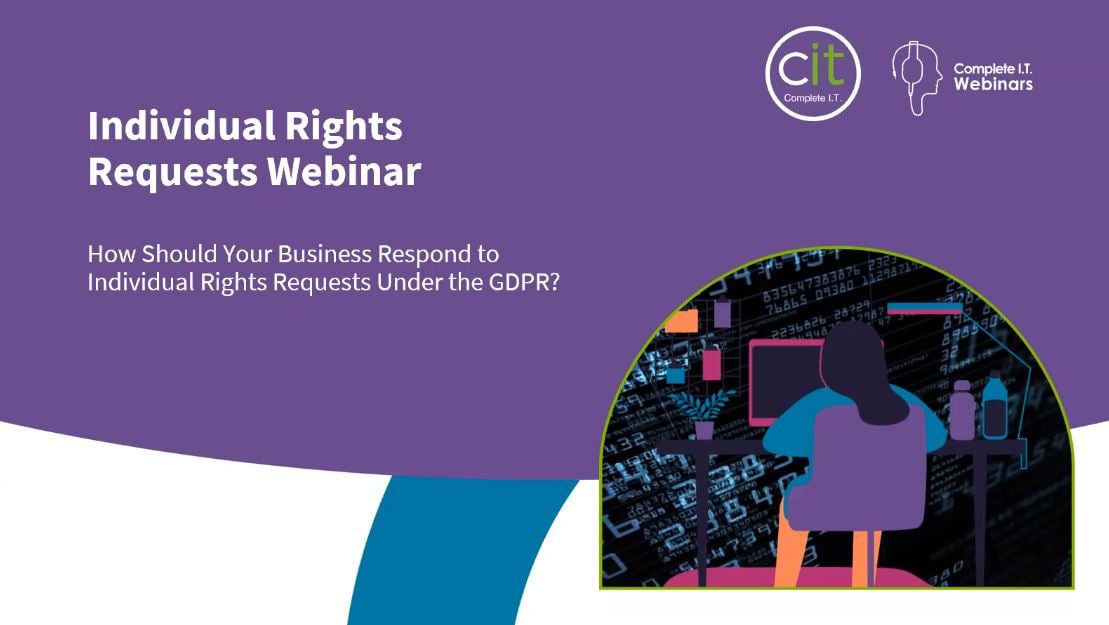 Individuals have the right to be informed about the collection and use of their personal data.
The UK and EU GDPR gives individuals eight rights relating to their personal data. Organisations must let individuals know how they can exercise these eight rights, as well as ensuring they deal with any requests received within a specified time frame. Knowledge of these rights is becoming increasingly important, as there are now third party companies operating business-models which enable people (aka data subjects) to make these requests.
In this webinar, Matt Riley – Quality and Compliance Director at Complete I.T., covers the two most frequently seen Individual Rights – the Right to Access (known as a Subject Access Request) and the Right to Erasure (known as the Right to be Forgotten).
Matt discusses businesses' legal requirements to respond to these requests, the steps you should take, the documentation you should undertake and what tools are available to help you.
Watch the webinar below: