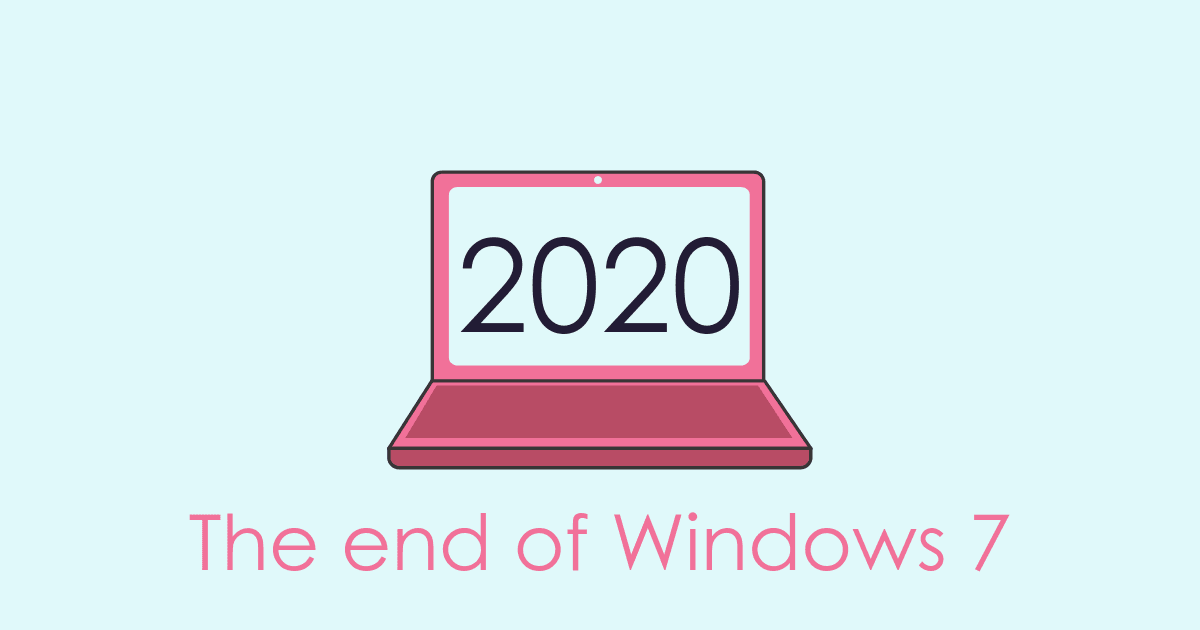 After 14th January 2020, Microsoft will no longer support Windows 7, which will mark just over 10 years of support. Be sure to make the move to Windows 10 before the end of this year so you're ready for January.
What happens if I don't upgrade to Windows 10?
Your laptop won't self-destruct, but it will stop receiving the following:
Feature updates
Software and bug updates
Security updates or fixes
Technical support for any issues
Security updates being the thing you need to take seriously if you want to continue using your laptop as normal. If your computer doesn't install security updates, you will be at a greater risk of viruses and malware putting your business in a vulnerable position.
If it's essential that you stick with Microsoft 7 Professional or Enterprise and you hold a volume licence subscription, you are able to receive extended security updates until 2023 but this will come at a hefty price. Our advice is to make the move to Windows 10 right now as not only will it be cheaper and safer, you'll have to do it in a few years anyway…
What does Windows 10 have that Windows 7 doesn't?
Device Guard
Secure Boot
Windows Hello…plus much more…
The above functions offer a higher overall security.
Just like every release before it, Windows 10 is designed to be more secure and more feature rich, giving your workers new tools to be more productive. After a few weeks your team will wonder how they ever managed without multiple desktops.
Although the upgrade to Windows 10 is relatively smooth and painless, we do recommend that you have professional assistance to help with the process. Choosing a technical partner like Complete I.T. to help carry out the upgrade will ensure that any technical issues are resolved quickly and that your team receive hands-on help to get started.