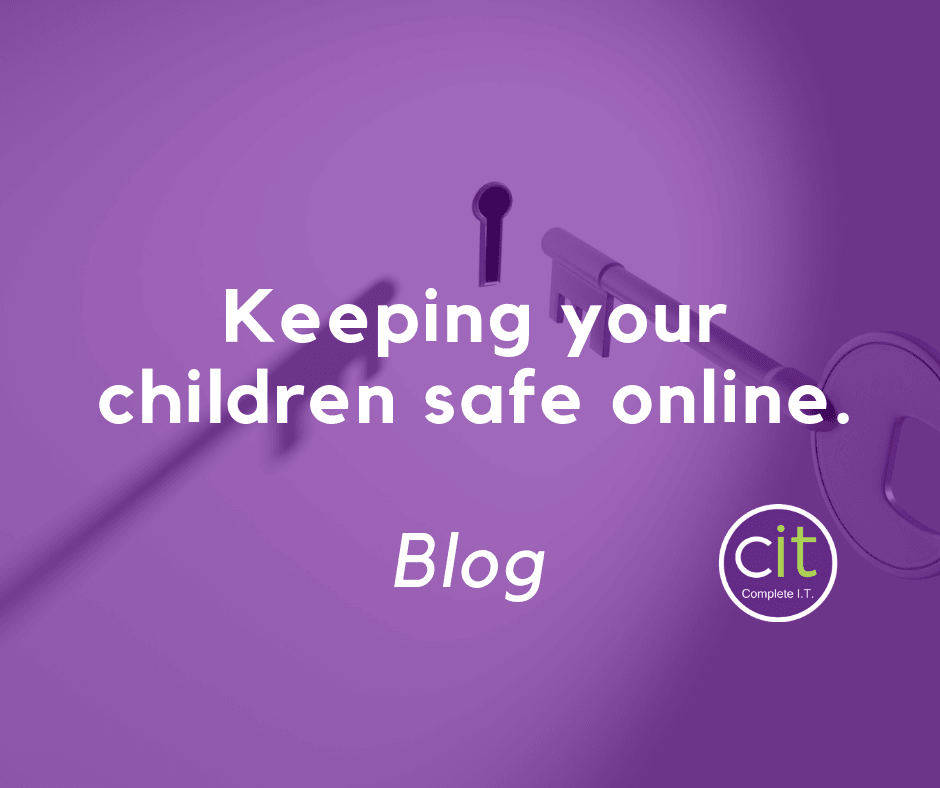 With the curtain closing on the summer holidays, many students will be returning to school with the latest smartphone, laptop or other connected devices. They bring a wealth of benefits, helping students with schoolwork and increasing their productivity, as well as being a great way for parents to keep in touch with their children – but as with anything, there are a lot of risks associated with technology use and school children. Whether it be a scam or cyber bullying, if your child is old enough to be responsible for their own smartphone, it may be time to have a think about how you can keep them safe online. In this post we have given you 5 easy to follow tips to ensure they remain as safe as possible.
Secure their devices
The first port of call in ensuring your child is safe online is to make sure their devices are secured by a password or fingerprint recognition. Although this won't stop unwanted attention online, it prevents their devices from being compromised should they get into the wrong hands.
Know their passwords
It goes without saying that you want your child to have some privacy as they grow up, however it is important to remember that they are still children and are ultimately your responsibility. Knowing their passwords not only helps to keep an eye on what they are doing within their accounts, but it also helps to add another layer of security to your home network. Leaving your children to set their own password can be risky – they will often choose things that can be easily guessed by attackers via brute force attacks. Choosing a password that meets security recommendations helps to secure their account against any unwanted attention.
Use appropriate usernames
Whether your children are part of the Fortnite gaming phenomenon or using any account online that requires a username, make sure they are using appropriate screen names. Drawing attention to their age or gender, for example, Amy2001 may seem to be a logical identifier, but when you think about the types of people trying to identify children online, this could attract the wrong kind of activity.
Be aware of photos that are geo-tagged
Regardless of how secure their accounts may appear to be, it is important to be aware of any photos your children might upload to their social media accounts. Some photos that are geo-tagged (showing their location) might just give away your child's exact location. Unless you want people to find out what school they attend or what park they go and hang out at, it would be advised to turn this feature off within their phone's settings.
Make them aware of unknown numbers or friend requests from strangers
It is important to talk to your children about the dangers of being online. Teach them to never respond to calls, texts, emails or friend requests from unknown numbers or people. Scam artists and other shady individuals will target anyone regardless of their age, and so teaching your children about the dangers of the internet as soon as they get online is a must to keep them safe.