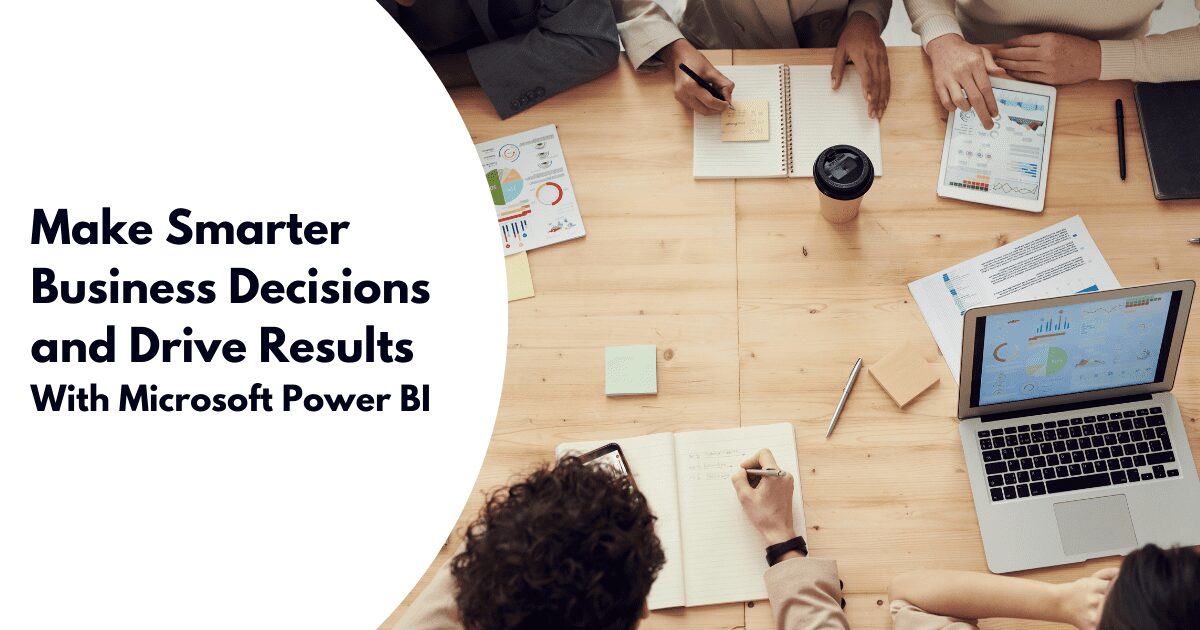 In this day and age, most businesses use data to help them make decisions but there are often challenges that prevent this from being a reality.
Challenges
Even when you are trying to make business decisions based on data, often your departments are segregated and there are on average 3 BI (Business Intelligence) tools deployed by each department (Fobes), which doesn't help when you need to see the big picture and can often cause complications and confusion. After all, you need all of your departments to work together – not separately.
Another challenge is connecting all of your data sources. It is reported that there is a 61% expected annual growth of data volume between 2018-2025 (Accenture: The enterprise data storage challenge) which makes it hard to find a BI solution that integrates all.
There is also the challenge of getting end-users to use the tools you implement into your business. According to Gartner: BI Adoption Survey, end-user adoption is only 30% which is not ideal when business intelligence platforms are essential to helping your organisation make data-backed decisions.
How can Power Bi help overcome your data reporting challenges?
Power BI offers a single business intelligence platform that can be used across all of your departments, you can connect to hundreds of data sources and due to the easy to digest visualisations and real-time updates to dashboards and reports, it improves efficiency and is more likely to be adopted by end-users.
The key point to take away is that using Power BI empowers your team to get answers to key business questions in days, rather than months. It gives your team the tools to work smarter, not harder.
366% Return on investment
125 Hours saved per user per year
*Stats are taken from The Total Economic Impact of Microsoft Power BI – Forrester 2020
What is Microsoft Power BI?
Microsoft Power BI is a single business intelligence tool that allows you to connect to your data no matter where it resides, including Excel, PowerPoint or your CRM. Once you have connected to your data, whether that is one source or multiple you can create highly interactive reports that make it easy to consume your data, understand it and most importantly make data-backed decisions from it.
With Power BI you can create interactive reports with scheduled refreshes, every day, every hour, even every minute – that way your data is always up to date and you can identify any problems and trends, as they occur.
Once you've created and optimised your dashboards and reports – you can then share them with your teams and collaborate together.
Watch our Power BI webinar on-demand
If you'd like to learn more about how you can make smarter business decisions, and drive results, watch our webinar hosted by Paul Henwood, Cloud Solution Architect in the One Commercial Partner Team at Microsoft which features a live demo of Microsoft Power BI in action.
If you'd like to speak to a member of our team, fill in the below short form and someone will be in touch shortly.