This is my 3rd year attending the Microsoft WPC and the conference never fails to impress.
The conference took place in Toronto, Canada and ran from the 10th to the 14th of July.
Some 15000 people attended the conference. The event feels a little like the Olympic Games where nearly every country in the world is represented.
For me it was about the overall message, Microsoft's focus for the upcoming year and what they are trying to achieve and how it will help our clients. I have met many people at the conference over the last few years hearing many different opinions on Microsoft and this year the message seemed be consistent, "Microsoft has become cool again" Looking at products such as the Mixed Reality device HoloLens which opens unique business applications like, hands on training using virtual reality to see and manipulate a 3D object such as a jet Engine or designing virtual fairings overlaid on a real motorcycle or the incredible Microsoft Surface book which is rivalling Apple for design and quality.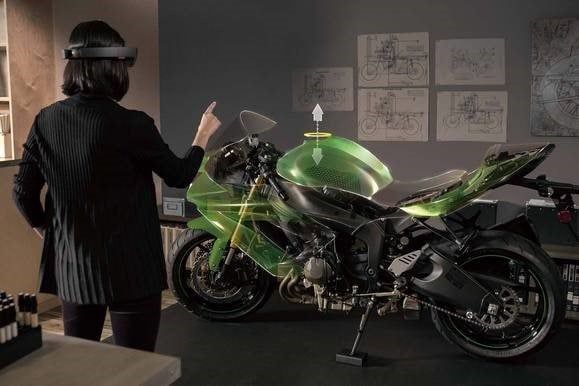 Another interesting product is the Surface Hub, of which there were over 200 of them at the conference. If you have a business with local and remote collaboration needs, Microsoft's Surface Hub provides unparalleled digital white boarding and video conferencing. capabilities, they come in two sizes (55" Full HD and 84" 4K) and ideal for any boardroom or Training Centre https://www.microsoft.com/microsoft-surface-hub/en-gb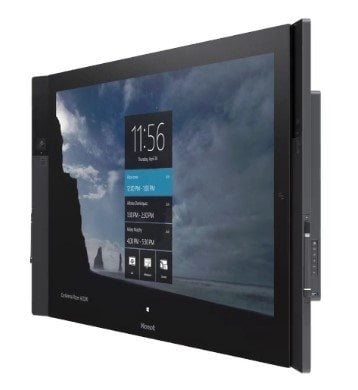 Since becoming the Microsoft CEO in Feb 2014, Satya Nadella has driven this change, he is admired by both the Technical Community and Business leaders across the world and watching him give a keynote is inspiring and the excitement in the Air Canada centre this year was palpable!
This year Microsoft is focusing on integration of all their services predominately based in the cloud. Whilst most of the services currently are aimed squarely at the Enterprise, it is always very interesting as within a few years, the benefits of these systems will filter down to the SME arena.
One such case study was presented to the audience in Satya's Keynote which was intensely moving, showing how technology can literally change people's lives.
"The average Nigerian can count on having electricity only a few hours a day, if at all. But for 11 communities, there's now one place they know the lights will always be on: their local health clinic and at 172 schools around the state of Lagos, students now not only have access to computers, they can even charge headlamps to use for studying back in their darkened homes in the evenings Nigeria "That's thanks to high-tech, self-contained solar systems put together with technology from Schneider Electric and funded by the U.K. Department for International Development (DFID) and the state government of Lagos. The Lagos Solar project uses batteries that are charged by solar panels, along with intelligent inverters connected to Microsoft Azure IoT (Internet of Things) technology that not only convert the battery power into usable electricity but also allow for remote monitoring and maintenance."
" It's the ability to infuse the inverters with cloud-based intelligence that's revolutionizing the industry and making the whole project possible", he says.
The systems can be used anywhere, but the connectivity aspect with Schneider's Conext Insight is particularly important for the remote schools and clinics in Nigeria. It's difficult and expensive to send trained technicians to such rural sites to fix problems that pop up. But with the cloud-based remote monitoring in the Azure IoT Suite, a technician can be anywhere in the world and still download a necessary update to the firmware or notice that a certain level is getting low and be able to notify someone on-site to dust off the solar panel, for example. Without that element, clinics might not know anything was wrong until the power went out.
"More and more this infrastructure equipment is not just physical hardware, but it's run by software, and that software needs to be updated to keep an environment operating smoothly," says Sharieff Mansour, the director of product management for Microsoft's Internet of Things division. "Using Azure IoT Suite, Schneider will be able to connect the devices to the cloud for remote monitoring and push software down or address issues from any location, without the cost and delays of traveling to a site in Nigeria. You could be sitting in Seattle and push those updates to Nigeria. That's pretty powerful."
The system also collects data via Cortana Intelligence Suite from every unit analysis, identifying trends so technicians can address issues before they lead to outages. For example, previous history might show that a certain drop in electricity generated by a solar panel may indicate that a panel needs to be cleaned or a battery checked within 12 hours or it could fail. The analytics allow remote monitors to help proactively ward off those types of problems." Source Microsoft Blog
It is refreshing to see Microsoft move forward as one of the leading technology companies in the world and are aiming for technology to feel more intuitive to us mere mortals. If you are in need of some guidance or support then please don't hesitate to contact us today!
Simon Bell