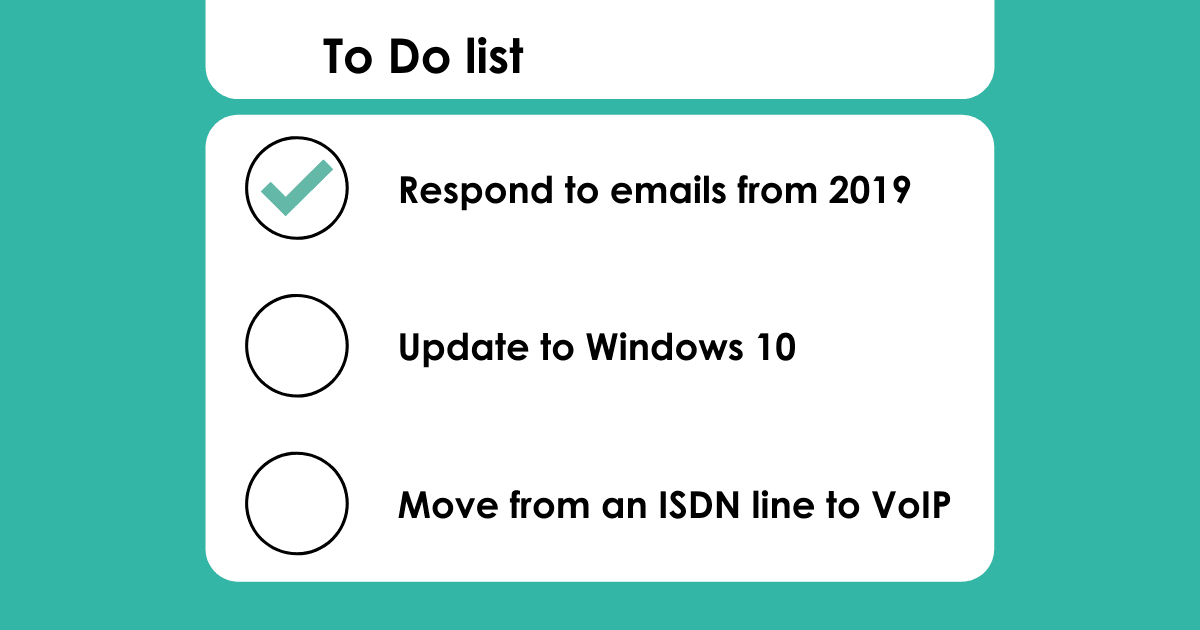 There are many things you can do to make 2020 a smarter, more secure and collaborative year. You can create a secure password, enable 2FA and backup your Office 365.
Two pressing actions to make in 2020 include, updating your laptops and computers to Windows 10 and to move from an ISDN telephone line to VoIP as the two stage phasing out process of ISDN lines has commenced!
So, what do you need to do?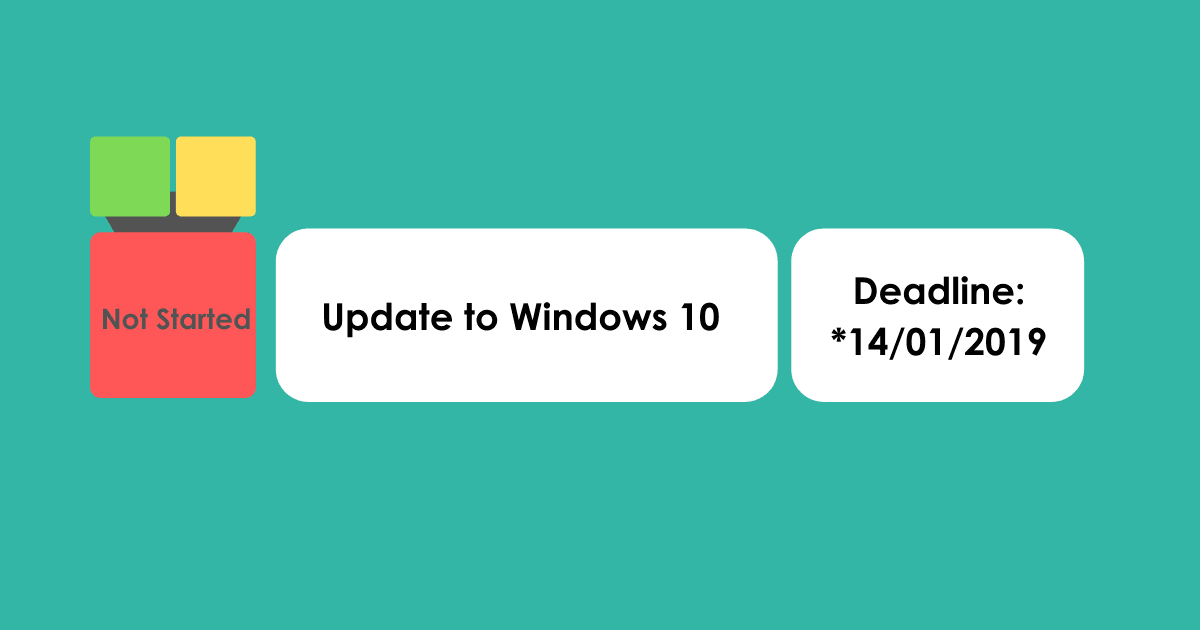 1. Update to Windows 10
After 14th January 2020, Microsoft will no longer support Windows 7, which will mark just over 10 years of support. Be sure to make the move to Windows 10 right now.
What happens if I don't upgrade to Windows 10?
Your laptop won't self-destruct, but it will stop receiving the following:
Feature updates
Software and bug updates
Security updates or fixes
Technical support for any issues
Security updates being the thing you need to take seriously if you want to continue using your laptop as normal. If your computer doesn't install security updates, you will be at a greater risk of viruses and malware putting your business in a vulnerable position. It's important you upgrade to Windows 10 as it will provide you with the latest security updates and importantly will keep your data safer.
Our advice is to make the move to Windows 10 right now in order to improve your Cyber Security.
Contact us today to discuss your next steps. Or visit Microsoft Support to learn more.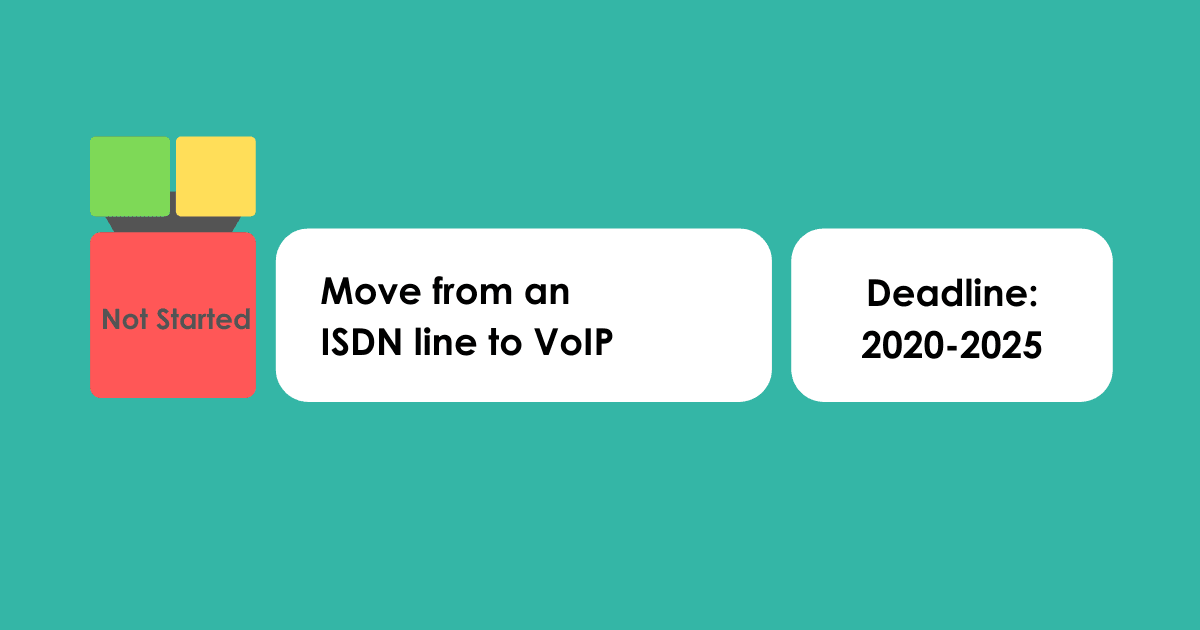 2. Move from an ISDN line to VoIP
They've been around for 20 years but we see the 2 stage phasing out of Integrated Services Digital Network (ISDN) starting in 2020, where you will no longer be able to buy ISDN lines from 2020 and the network will be completely switched off in 2025.
ISDN is failing to keep pace with the number of data users which is why the transition to VoIP is occurring.
What is VoIP?
ISDN uses the public phone network whereas VoIP uses the internet to route calls. Benefits of VoIP include; ease of transfer if you are moving office – plug in and go, scalability – easily increase or decrease the number of users, no physical installation is required, flexibility when it comes to remote working, meaning you can take your hard phone with you and plug in wherever you may be as well as using apps and easily redirecting calls.
Benefits of Complete Telephony
Many people use mobile phones to communicate during their working day, the Complete Telephony solution allows you to connect your mobile, desk phone and laptop all via an easy to use app. Using the same number to pick up from any location on any connected device, you will never miss those important calls again.
Not only that but we have a host of other benefits, these include:
Single support desk for all your IT and telecoms
Simple feature rich licence (inc call recording, CRM integration and much more)
Continual system upgrades so you are never left behind
What should I do now?
If you're interested in learning more about Complete Telephony and/or how to move to Windows 10, please fill in the below form and someone will give you a call back.
Start 2020 right by achieving "complete" on the below.