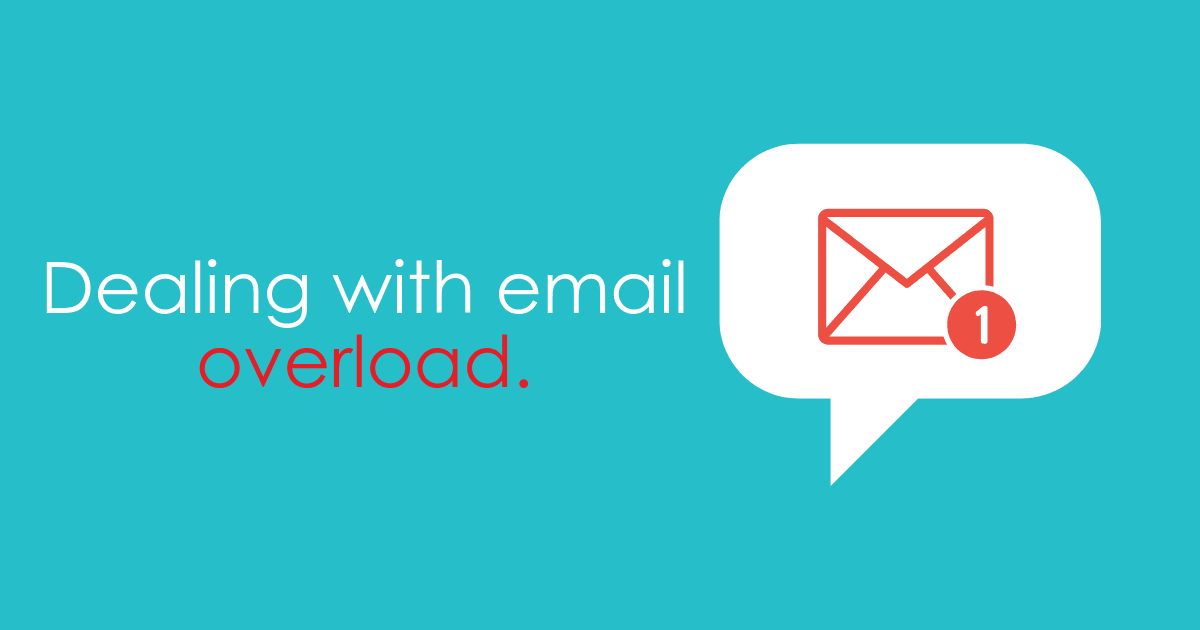 149,513 emails are sent every minute, with the average worker spending 13 hours a week on emails, no wonder your inbox gets filled up quickly…
The issue
We've all been there. You enjoy a week off work lounging in the sun without a care in the world and upon your return to work your email inbox is flooded. Which can sometimes make you feel anxious and worried.
Mounting emails happens to everyone, whether you're away from your desk in a meeting all afternoon, if you take the morning off to visit the dentists or if you go on a sunny summer break. Unfortunately it can sometimes become hard to overcome and manage your inbox.
Tips to manage
Below are some simple, easy to implement tips to help you keep on top of emails.
Filter and manage your emails by putting them into categories such as, action ASAP, action this week and this month. Using the outlook categorise tag you can colour code emails accordingly which can make your life a whole lot easier. You could separate emails into projects you are responsible for, for example, "Project X", "Project Y". This will help clear your head and see things in a much easier and more manageable way.
If you would like to learn how to use the categorise tag, watch our simple video below!
Reserve periods of the day to look at emails instead of constantly going back to your inbox. Many people worry that if they don't constantly check their emails they will fall behind and 7 seconds later they will have 40+ emails and a load of stress. But research shows that constantly checking your emails and replying straight away takes you away from other work and decreases focus, making you less productive. On average it takes 23 minutes and 15 seconds to refocus on your original task after checking your inbox. Therefore, this could negatively impact your productively and wellbeing.
Set expectations and out of office notifications. Making everyone aware your hours are 9-5 will alert people that you are not available outside of those hours and will hopefully stop the amount of out of hours emails you receive pestering you to action them now.
Another option is to install Teams and use the chat function to quickly communicate messages to team members and groups of people, instead of bulking up your inbox. Teams has a variety of benefits which can help you improve organisation and teamwork, talk to us today about Teams and read our blog about what Microsoft Teams is, why its great and how to use it.
Instead of emailing, walk across the room to have a conversation with your colleague or pick up the phone. Because let's be honest, when you need an answer quick this is usually the most effective method.
Being overwhelmed with emails, stressed, less focused and unproductive could lead to mistakes. You may not be on your A Game which could result in an accidental opening of a phishing email, letting down the team or missing an important deadline. We hope these tips help you better manage your emails and prevent mass email overload.