With more and more of us becoming increasingly busy and struggling to fit everything we need to into business hours, we have seen an increasing need for our Out of Hours Service.
Complete I.T. offer a range of tailormade support solutions to enable organisations of all sizes to fully exploit the potential that IT has to offer. By providing professional, high quality, reliable and efficient IT services, we give you peace of mind, allowing you to focus on your core business.
Complete I.T.'s approach to providing the very best IT support services revolves around communication and knowledge; we build our knowledge by building our team around your business, as a result you get access to your very own dedicated IT team.
As an enhancement to the Technical Support service and Consultants, we also offer an out of hours service where you will still have the benefit of an experienced IT Technical Consultant to assist you outside normal business hours.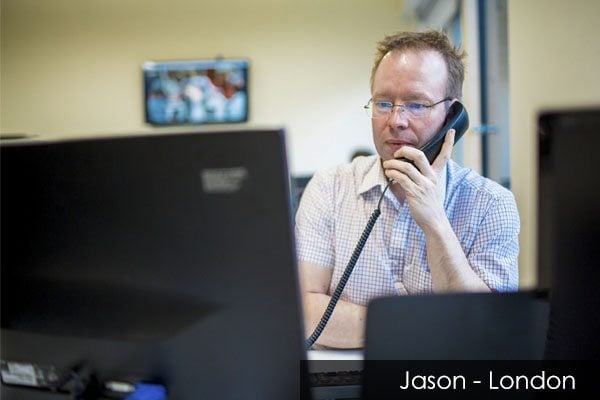 We understand how crucial it is to your business that out of normal business hours any potential IT problems can be dealt with and resolved to give you the peace of mind that you require.
We have a team of experienced Technical Consultants that are on call each evening and at weekends should this service need to be utilised. This service is also available by email as well as having a dedicated telephone number.
Complete I.T. provide an out of hours remote support service that supplements the existing helpdesk hours of operation for our clients. The service has the following features.
A CIT Technical Consultant (TC) is available remotely to investigate and resolve your IT issues.
Your call will be answered and handed over to a Technical Consultant.
The TC will respond to you within 30 minutes of the call being logged.
The TC will use remote access tools where required to investigate and resolve the issue.
The TC will have access to the your technical documentation in order to address the issue.
Any issue not resolved in OOH will be returned to the appropriate helpdesk for an immediate response the next day.
The service can be made available during weekday evening or weekends, and bank holidays, or both.
The hours of operation are;

Weekdays 6pm to 11pm
Weekends 9am to 5pm
Bank Holidays 9am to 11pm
24/7 24/7
If you think your organisation would benefit from the Complete I.T. Out of Hours Service, please discuss with your Technical Consultant or Account Manager.
View our support options here.
If you are not yet a Complete I.T. client but think we would be the right fit for your business, please email enquiries@complete-it.co.uk or call 01628 552 860