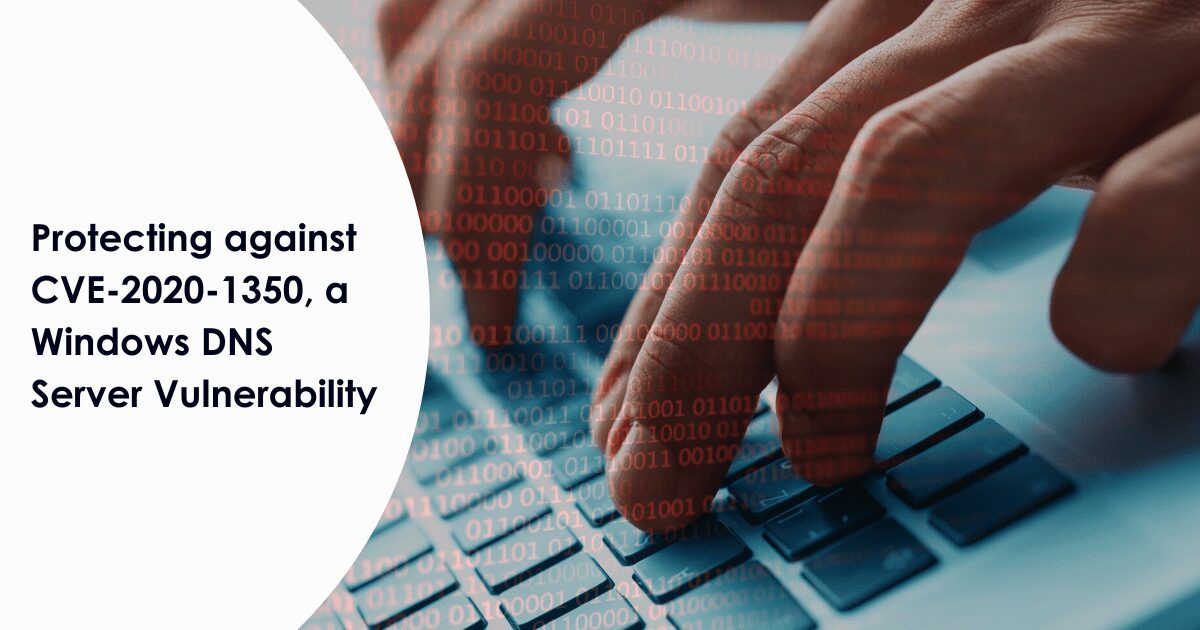 On 14th July 2020, Microsoft announced that a vulnerability had been found in the Windows DNS Server service. This affected all versions of Windows Server from 2003 to 2019.
This vulnerability would allow malicious actors to take complete remote control of the server, meaning they were able to grant themselves Domain Administrator privileges simply by sending a malformed request to the DNS Server.
Microsoft provided a fix for the vulnerability as well as a workaround in the form of a registry change. Please ensure that you or your IT Support provider has applied the update to keep your systems safe.
Fixed in a matter of hours.
Within just a few hours, Complete I.T. ensured that all of our clients were protected from this vulnerability.
Commitment to our clients.
The safety of our clients infrastructures are hugely important to us and it is our top priority that they are kept as secure as possible. Every new Complete I.T. client will be checked to see if they're protected from this vulnerability, and if not, they will be protected automatically. Learn more about the vulnerability from the
Microsoft Security Response Centre.