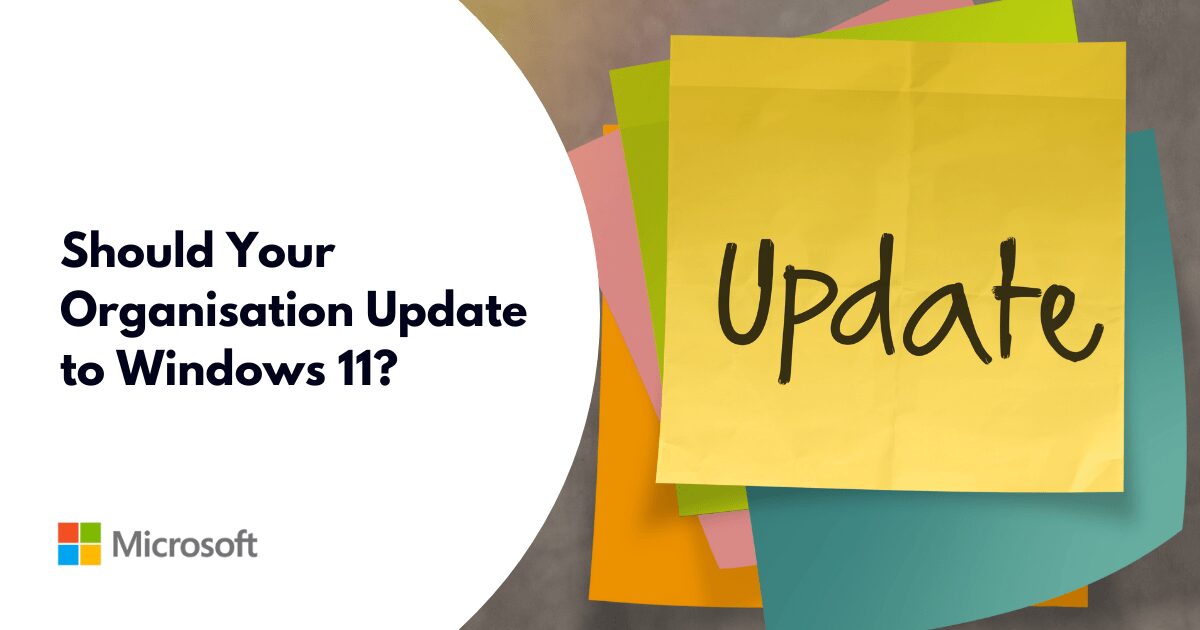 Back when Windows 10 was released, Microsoft told us that it would be the last major release of Windows and that new features would be added during their 6 month feature pack update cycle. Fast forward to October 2021 and Microsoft released Windows 11, another major release. Who knows if this will be the last, but it's now been in the wild for 8 months and is free for most users to upgrade to.
Here are some high-level points for you to consider:
Hardware compatibility
Although the Windows 11 upgrade is free to most, you may find your existing device does not meet the minimum requirements for the new operating system. Microsoft have much stricter requirements for Windows 11 so you will need to check to see if your devices memory and processor are supported and that you have TPM v2 chip installed. The latter is now heavily used in Windows 11 to help secure your device and ensure only authorised access.
Application compatibility
You will be wondering if your current business applications will still work with Windows 11 and if Microsoft are keeping their application compatibility within Windows 11. All your apps you have downloaded and installed should all work in the same way as they do now. Of course, before choosing to update to Windows 11 within your business, you should test all your critical business apps on a Windows 11 device.
In addition, Microsoft have introduced Android App emulation and allow you to install Android apps from the Amazon Appstore. This may make some previously mobile-only apps available to you on your laptop/desktop.
Look and feel
Your apps will look and feel the same way as with Windows 10. One of the main differences is the Start Menu – a feature first introduced in Windows 95. The Windows button and taskbar icons are now centred, which is how MacOS and Chrome OS have displayed icons for years.

For those who prefer, it can be moved back to the left. The main Start Menu itself is a little simpler with pinned apps and your most recent documents. You can expand out to view all apps but having a smaller group of frequent apps is useful.
Updates
We all know that there are 1000's of threats out there, ready to steal our data and cause disruption to organisations. An important reason for updating operating systems is to ensure you still receive the critical security updates. Microsoft have committed to supporting Windows 10 until October 2025, so as it stands, we have over 3 years until the security updates cease.
When should I upgrade?
If at present, you have a fleet of Windows 10 devices that are reliable and provide good performance, there is no immediate need to suddenly push the update button and move to Windows 11. As mentioned, Windows 10 is supported until October 2025 and if you leave yourself a minimum of 12 months before this date to test, evaluate and upgrade, Windows 10 will continue to provide all you need. Of course, it is most likely you will have to replace or add devices to your fleet before then and these will ship with Windows 11.
Get in touch to learn more about the update and what it means for your organisation.