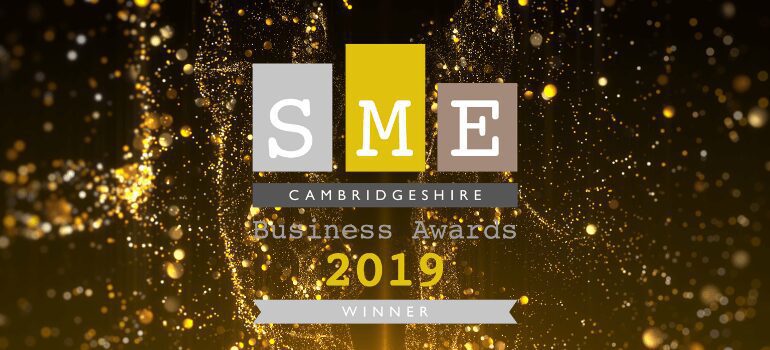 We are proud to announce that we have won Business of the Year more than 50 Employees at the SME Cambridge Business Awards!
This year was the third year of the SME Cambridgeshire Awards. The focus of the business awards is to support and share the profiles of hardworking and enterprising SME's in the local area. It's amazing to be celebrated on a local scale as providing local support is something we focus greatly on.
On the 5th July, guests came together at the Imperial War Museum, Duxford, to celebrate businesses and individuals that have demonstrated success and provided an impressive contribution within their industry at the SME Cambridge Business Awards.
20 awards were presented to these local businesses, with us accepting the title "Business of the Year More Than 50 Employees" with great appreciation. We are proud to be recognised as a local organisation and even prouder to be able to announce we are "Business of the Year". At CIT, we endeavour to provide the best solutions and service to our clients. We offer all your IT needs under one roof and take a proactive approach which gives us a competitive edge. We have a team of friendly, approachable plain-speaking technical experts who work in a proactive and consultative way. Award winning IT Support from a team that really take the time to get to know you and help you to meet your business goals.
We look forward to attending the National Business Awards Finals that will be held at Wembley Stadium in December 2019! Exciting stuff!
Watch the moment we were awarded the Business of the year!
Until next year! (And December for the National Awards!)