Teams is the latest chat-based workspace in Office 365. With the focus being on 'teams' and built around chat, Teams brings people together, conversations, content and the tools teams need to work more collaboratively.
With Microsoft Teams you can create group chats, bringing together team members based in different offices, countries or just working remotely. Schedule small group or team meetings and include emails within the thread to keep teams in the loop. You can always see chat history and you can also have private conversations.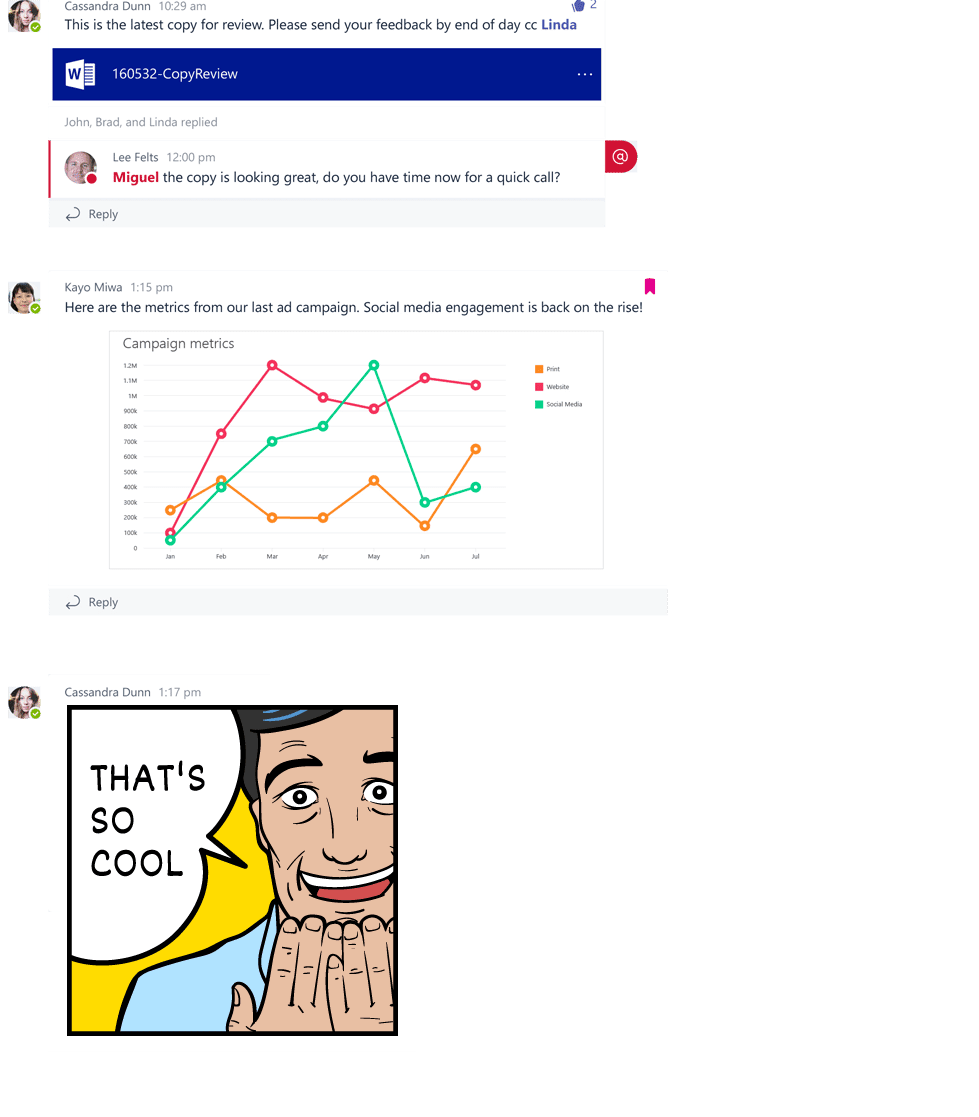 Give your team instant access to everything they need via Office 365. Team also has built-in access to SharePoint, OneNote and Skype for business, meaning you can link all conversations. You can also work from documents such as Excel, Word, PowerPoint, SharePoint and OneNote within Teams.
Teams is customisable and works with the following apps: Wrike, Hootsuite, Smartsheet, Zendesk, Asana, Polly.ai, Meekan, Sapho, Trello, Visual Studio, GitHub and Intercom.
If you think Microsoft Teams could benefit your business, speak with your Technical Consultant or Account Manager today.