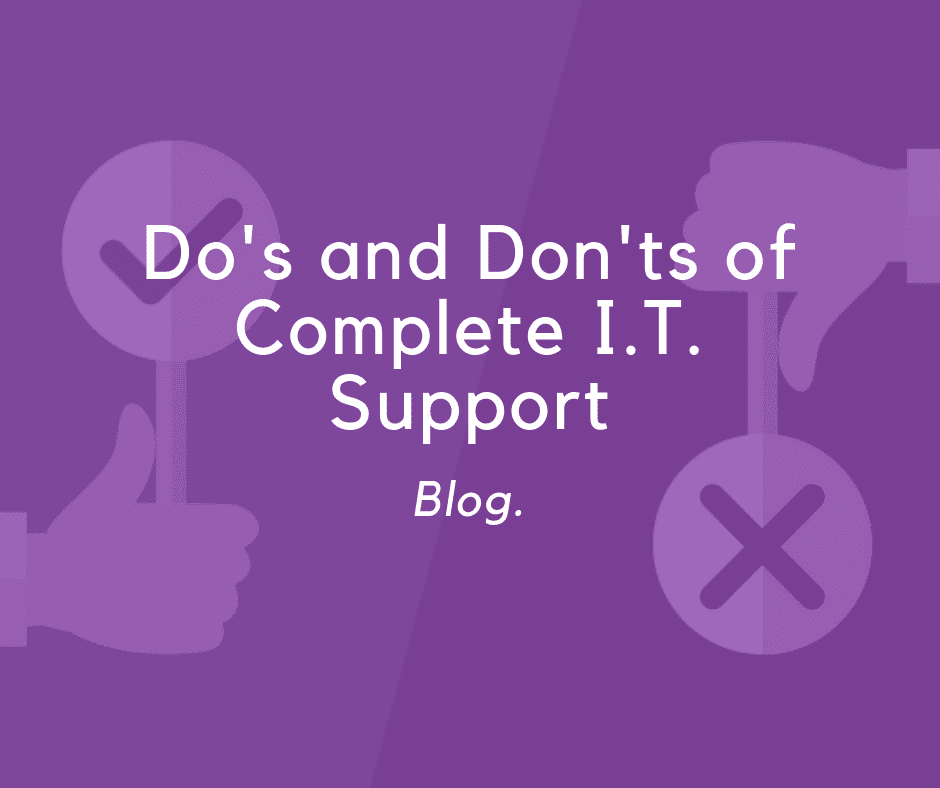 Running and maintaining a busy IT department in today's rapidly changing environment presents many challenges to IT managers and the companies they work in.
We understand how your IT resources can become stretched when demand for support grows significantly so we're on hand to give your in-house IT team additional resources and expertise; whether it's first line helpdesk time to free up your resources for other activities, or providing higher end technical trouble shooting and resolution, we can provide the correct resource at the correct level at the correct time.
So, what are the Do's and Don'ts of the service?
IT Managers do…
…have helpdesk support to take some or all of your users calls, freeing you up for higher priority activity.
…have remote and on-site time to manage the health of your infrastructure and troubleshoot critical issues
…have insight and innovation using our knowledge of both the IT world and your business to ensure your IT strategy and plans enhance your business performance
…have holiday and sickness cover so that they know they are covered at all times
…have additional technical consultancy rather than complicated per user and per server pricing models that continually change
…have a detailed take-on plan which encompasses a full review of your existing IT systems ensuring a smooth and seamless transition to Complete I.t.
…have the ability to scale up the service to cover changes in requirements
Finance teams don't…
…have to employ expensive technical specialists in new IT areas as our outsourced consultants allow you to test run job functions before you employ full time, or even take care of them without the need for employing a new team member
…have to worry about unexpected IT personnel departing – with our insightful knowledge you can keep skills continuity while recruiting the best permanent replacements at a pace that suits you
…get any unexpected bills as our Complete I.T. Support service is billed as a fixed cost each month
Have a look at our Complete I.T. Support service in some more depth.