Our fundraising journey for Hertfordshire Action on Disability started last June when we announced that they would be Complete I.T.'s charity of the year for 2018-2019. It seemed fitting to support HAD, a small charity based in Hertfordshire who offers support services to help Hertfordshire's disabled and older people maintain their independence who were celebrating their 60th birthday last year.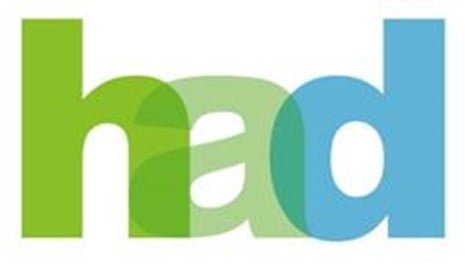 Throughout the year we have supported HAD in several ways. Our Marketing department have helped HAD with their collateral materials for the year – sending brochures and leaflets to print to help promote the service that they provide. We also had a great time supporting HAD at their annual golf day back in October which was held at the Hertfordshire Club in Broxbourne. HAD hold this event each year so if you'd like to sign up for their 2019 charity golf day at Stocks Gold Club, see the flyer here or download the entry form here.
Throughout the start of this year we have also held two fundraising events for the charity. The first was a Charity Raffle in aid of HAD at our High Wycombe office opening event in February. There were some fantastic prizes up for grabs, including multiple holidays and days out. All of our guests dug deep for the cause and we managed to raise just shy of £400 on the day.
Fast forward to today and you will find a few of the CIT crew still squinting at their screens after our 24-Hour gaming event a couple of weeks ago. This one is hugely popular here at Complete I.T. and does pretty much what it says on the tin – our team of gamers endure caffeine sweats, endless junk food and severe motion sickness from the latest addition in the form of a VR racing simulator for a whole 24 hours in aid of our charity of the year. This was the fourth Insomnia we have held and the first at our new offices in High Wycombe. 24 hours, 134 cans of energy drinks, several litres of coffee later and our team of gamers had raised £1500 for the charity. Thanks to a Complete I.T. top up our grand total for the event came to £2500!
While it is now time to select a new charity of the year, we very much look forward to continuing to support Hertfordshire Action on Disability as their trusted IT partner and know that the £3000 raised for them will have a huge impact on the local community in Hertfordshire. A huge thanks to everyone who have helped us to support this very worthy cause over the past year. Interested to know which other not-for-profit clients we have supported over the years? See our infographic here.