What is included in Office 365 Business Premium?
If you're considering the cloud and the benefits that it could bring to your business, then Office 365 from Microsoft is the place to start. Office 365 can provide you and your teams with the ability to run several critical services from the cloud – including hosted e-mail, use of the latest version of Office at all times, Skype for Business for messaging and online meetings, and SharePoint for a company intranet and data management, all within a simple single service and fixed monthly cost.
But it doesn't end there…
With Office 365 Business Premium, you not only get access to this comprehensive list of applications, you also gain access to a new line of business applications that can help you run and scale your business. These applications do really help to win customers and business and can bring a whole new set of opportunities.
Applications in Office 365 Business Premium include…
Microsoft Listings – 'Get your business discovered online by new customers'
Consumers and businesses spend a lot of time researching potential products and solutions, so having an online presence in this environment is more of a necessity than a choice. The problem for most small businesses however is the time that it takes to make a ripple in the pond that is the internet. Keeping business information up to date and monitoring performance across platforms like Facebook, Google and Yelp can take huge chunks out of your day.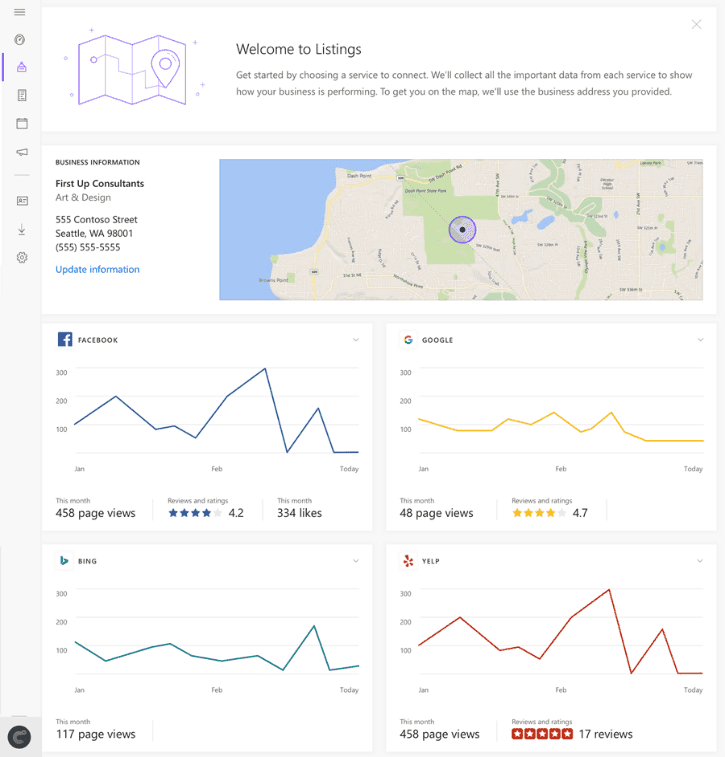 A lot of time can be saved with Microsoft Listings, allowing you to build your online presence while still focussing on your core business activities – like driving new business and looking after your customers. Update your business profile on Listings and let it do the rest of the leg work for you – Listings will automatically populate changes to your online profile across Facebook, Google, Bing and Yelp. Through the Listings dashboard you can monitor your online views and listings across all of these networks, making it much easier to gauge your online presence and the feedback from your customers.
Microsoft Connections – 'Drive more sales with simple email marketing tools'
Once you have set yourself up on Microsoft Listings and begin to experience an increased interest online, you will notice the number of business enquiries and contacts start to increase. You're now ready to send some quality marketing emails to accelerate sales, but how can you do that?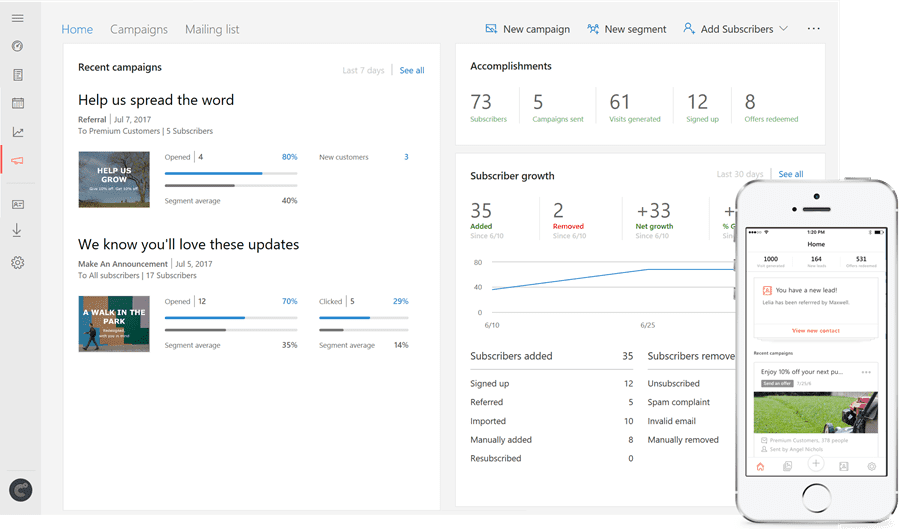 In comes Microsoft Connections. With this Office 365 Business Premium application you can easily create professional email marketing campaigns to build your customer base, increase customer loyalty and grow your business. With Connections' pre-designed templates you can easily create and send newsletters, marketing emails, announcements or manage customer referrals.
Within the performance dashboard you will then be able to see a range of analytics to help you test and modify your content. These analytics include open rates, clicks, new subscribers, new customers and offer redemptions.
Microsoft Bookings – 'your online appointment booking and scheduling tool'
Now you have begun to build out your contact and customer base, you will find you need an application that can assist with appointment scheduling and time management.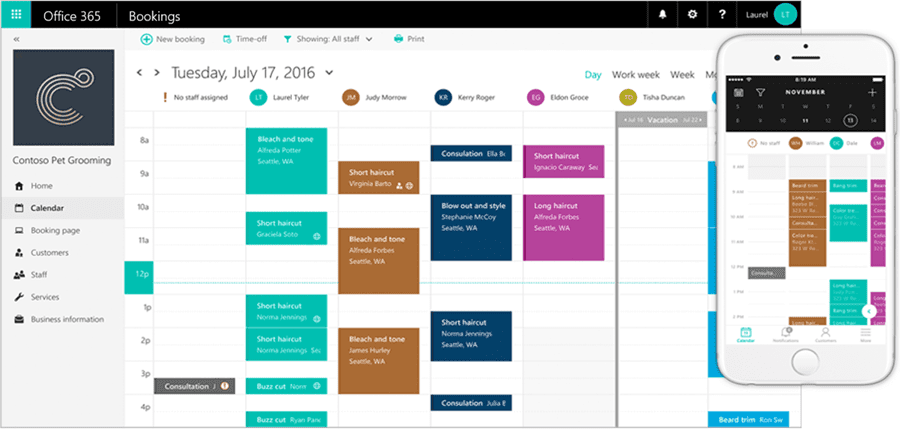 The Microsoft Bookings application means members of your team can be assigned to a customer facing booking calendar where your clients or prospects can schedule appointments themselves online, meaning you no longer miss valuable business meetings because your phones were busy or you missed an email.
All booking calendars sync up with your team's calendar so that you don't find yourself double booked, and you can benefit from Bookings automation tool that will send a reminder to clients at a set time before the meeting. Think of all that admin time saved!
Microsoft Invoicing – 'get paid fast with hassle-free invoices and online payments'
With all these bookings now coming in how do you keep track of the money? Keeping track of what quotes you need to get out or what invoices you are still waiting on can take up a huge chunk of your organisations processing power. Luckily for you Office 365 Business Premium has you covered. With this application you can easily send out quotes and invoices, track pending payments and keep your business running smoothly.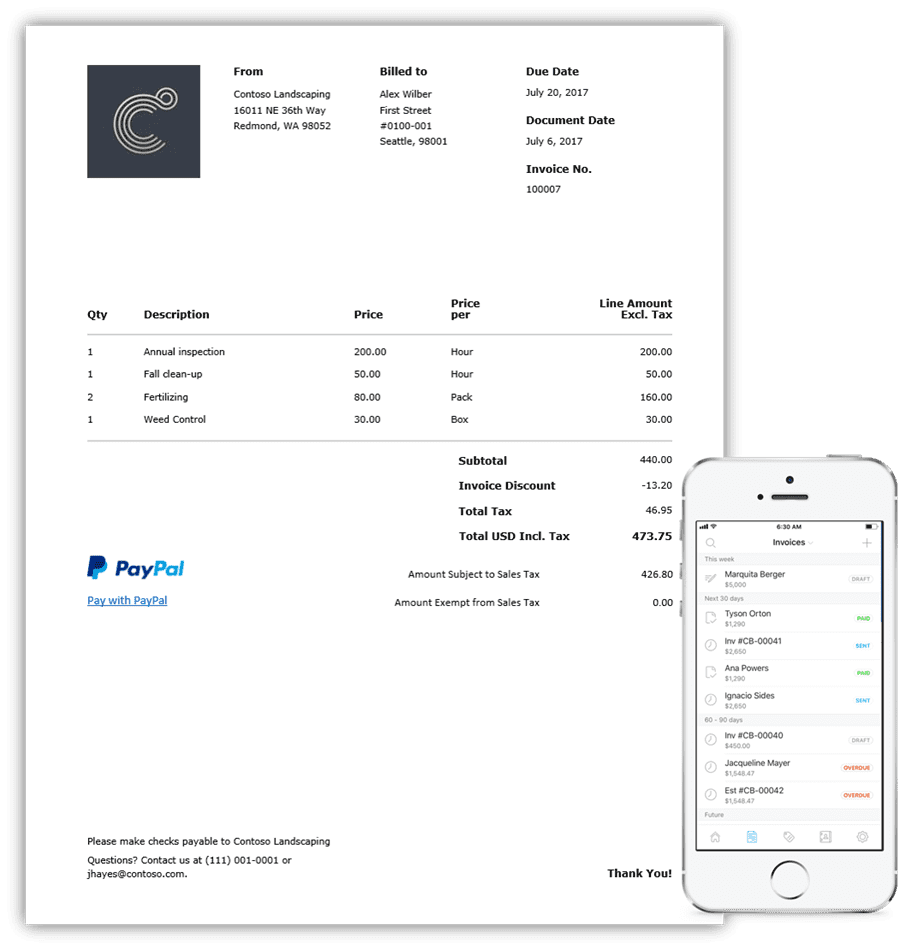 Invoicing works with PayPal meaning you can accept all major credit and debit cards online. You can also link you QuickBooks account to Microsoft Invoicing, meaning your accounts stay up to date with real time information.
Mile IQ
With your business growing and your team out on the road meeting clients, how good would it be if you could take the hassle out of tracking mileage for expenses purposes? That is why Microsoft have added MileIQ – the leading mileage tracking app – to their Office 365 Business Premium subscription.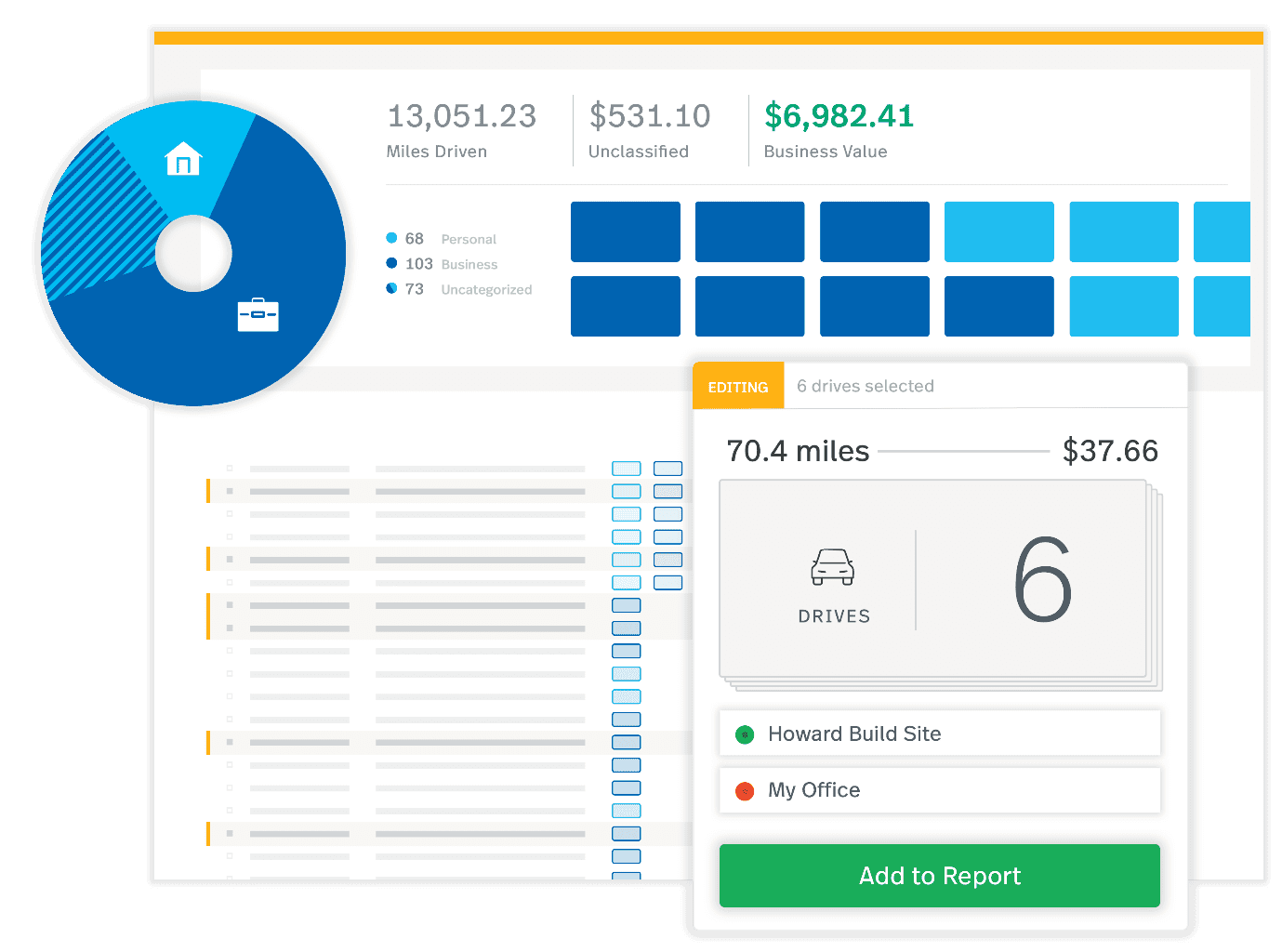 MileIQ features automatic drive detection and mileage logging along with comprehensive reporting. This side of Office 365 Business Premium is guaranteed to save you time slaving over logging your team's mileage.
Office 365 Business Centre
With this plethora of applications that Office 365 Business Premium has to offer, you may be wondering how you can keep track of what is going on in each of these business applications. Microsoft thought about that too…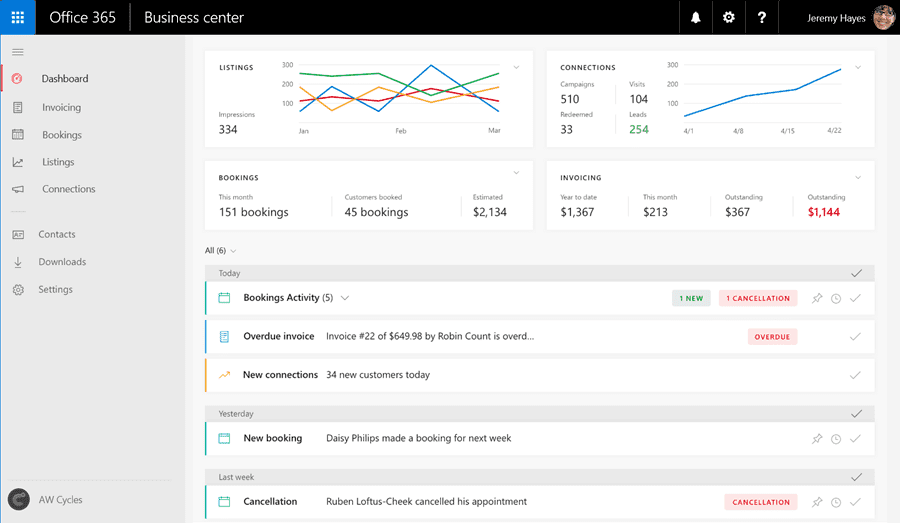 The Office 365 Business Centre brings Bookings, Connections and Listings together into one central location, giving you great insight into your businesses overall performance.
If you're thinking about moving to the cloud and want to discuss Office 365 Business Premium or standard Office 365 Business, please get in touch today.
Alternatively if you are currently using Office 365 Business, get in touch to upgrade to premium!