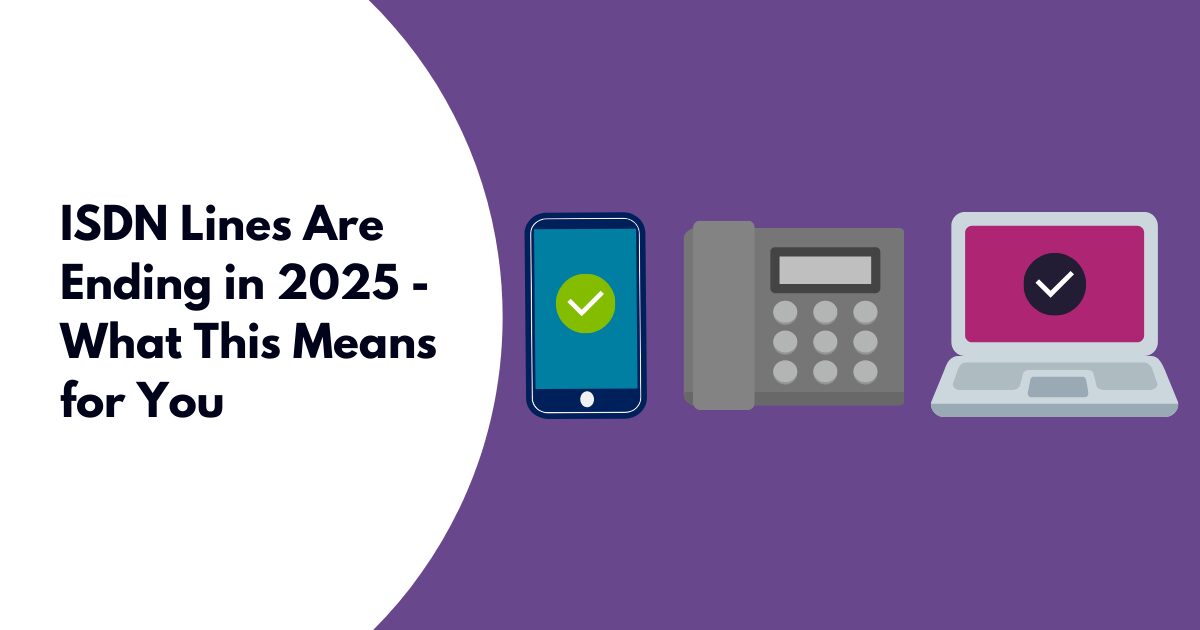 Technology is constantly evolving and becoming more revolutionary by the year (who would have ever thought we'd be able to take phone calls and track our daily steps from a wristwatch?!), while meeting our needs and keeping up with demand. Inevitably, this means out with the old and in with the new.
This is where ISDN (Integrated Service Digital Network) lines going end of life in 2025 aka the 'BT ISDN Switch Off' comes in. Technology has become a huge part of most people's lives and BT understand that the traditional copper network cannot keep up with faster, sleeker alternatives. IP (Internet Protocol) phone systems have quickly surpassed ISDN lines which were introduced in 1986, especially in terms of speed and cost-effectiveness.
On top of advancing technology, the way we work has also changed – with many organisations now adopting hybrid working, making the fixed desk phone obsolete. People who have the option to work from other locations aside from the office need to be able to take their calls from other devices while they're working remotely – which is what can be done via VoIP (Voice over Internet Protocol) – which is set to become the default way that people and businesses communicate. This type of phone system allows you to take phone calls via the internet on a cloud network, rather than an on-premise landline phone.
What does this mean for my organisation?
The end of ISDN doesn't necessarily mean no more desk phones, but it does mean a shift to IP to cater to how we work and operate in the modern day.
Many people use their phones to communicate during their working day. Our telephony solution allows you to connect your mobile, desk phone and laptop via an app. You'll be using the same number and can pick up from any location from any connected device, as long as there is an internet connection. Read our short blog to learn more 'What to Expect from Complete I.T.'s Hosted Telephony Service'.
While 2025 may seem a while away, you'll be surprised at how quickly the time comes around, so it's important to start thinking about your telephony situation and what the end of the conventional ISDN lines means for your organisation. You don't want to be left playing catch-up in a few years by not being proactive now.