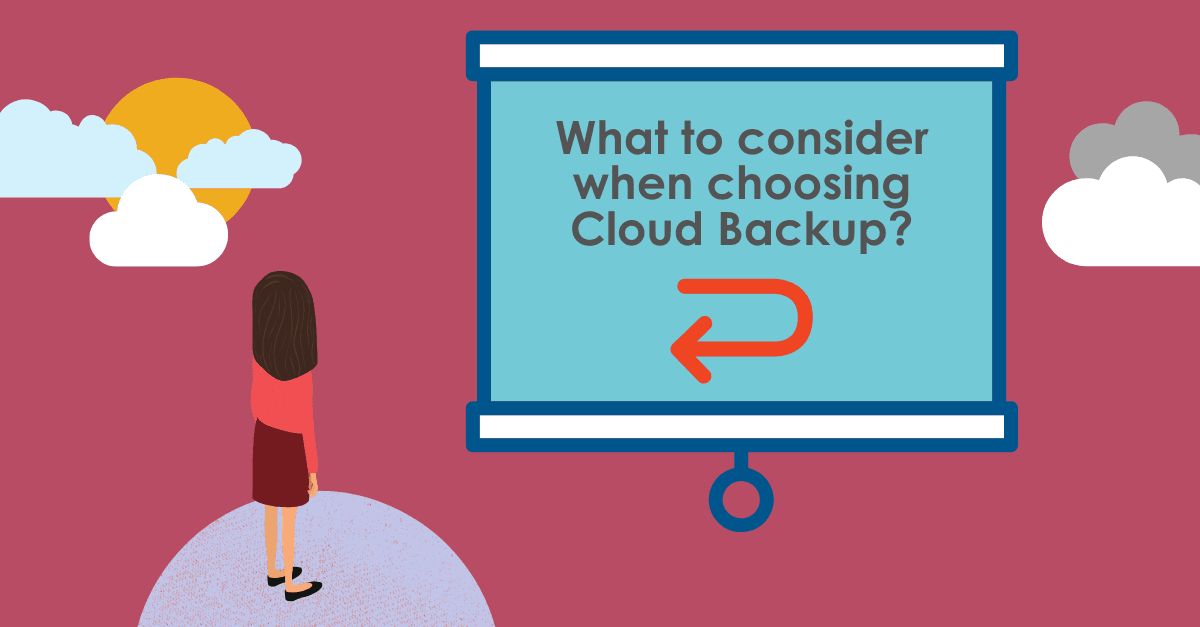 When choosing a Cloud Backup Solution, it is important to consider a variety of factors. Most importantly you must consider your business needs, the type of data you need to backup, legal and compliance requirements and the size of the data. If you want to function "business as usual" after any form of data loss, from accidental deletion to ransomware you will need to backup all company data.
When it comes to Microsoft Office 365, the layer of backup is limited which is why it is so important to backup your data. If you haven't already, listen to our webinar on the importance of backing up office 365 where we cover why it is so important to backup your data:
Purpose
In straight forward terms, every business needs to backup their data. Losing data could cost you your reputation, customers and could also lead to costly fines. You must understand what aspects of your business need backing up, whether that's to enable you to operate business as usual if data loss occurred or from a legal and compliance standpoint.
Depending on the industry you are in and the client data that you hold, this will determine the coverage and solution you will need.
Options for backing up
Some organisations may only require a simple backup to protect their data which is easy and quick to restore the last version of a document or email. This would be for smaller businesses or start ups but it is not recommended.
This gives you a second layer of protection from a compliance standpoint. Those who need archiving or legal hold would need to add this functionality to their solution. Archiving is long term, compressed data which is not recommended if you need to restore "this document to this location", you can usually go into it, find the document and extract but due to its compressed nature it is not designed to easily retrieve your data, it is purely used as a record for you and it is very hard to restore data from an archive.
Backup and Business Continuity and Disaster Recovery (BCDR)
It is recommended that you have a Business Continuity and Disaster Recovery Solution especially If you are in need of a more extensive recovery across more technology than just Office 365.
What if an unforeseen technical problem, malicious activity, natural disaster or human error led to the loss of vital information? How quickly could your systems be recovered in the event of a disaster and how long could you go without access to your data? Keeping your data backed up is a necessary and we are able to design and implement a tailored solution for you.
Inevitably, a solution with more coverage comes with a higher price tag but it will enable you to complete a full restore of backed up data if the worst were to arise.
Coverage
When thinking about data within your organisation, you must consider where is it being created and where it is being shared. A lot of people are saving documents in SharePoint, working from documents in Teams and sharing ideas over email.
In order to retrieve an effective restore you will need coverage across the whole of the Microsoft 365 apps and services so that when it comes to restoring lost or deleted data, things go back into the correct place and correct format.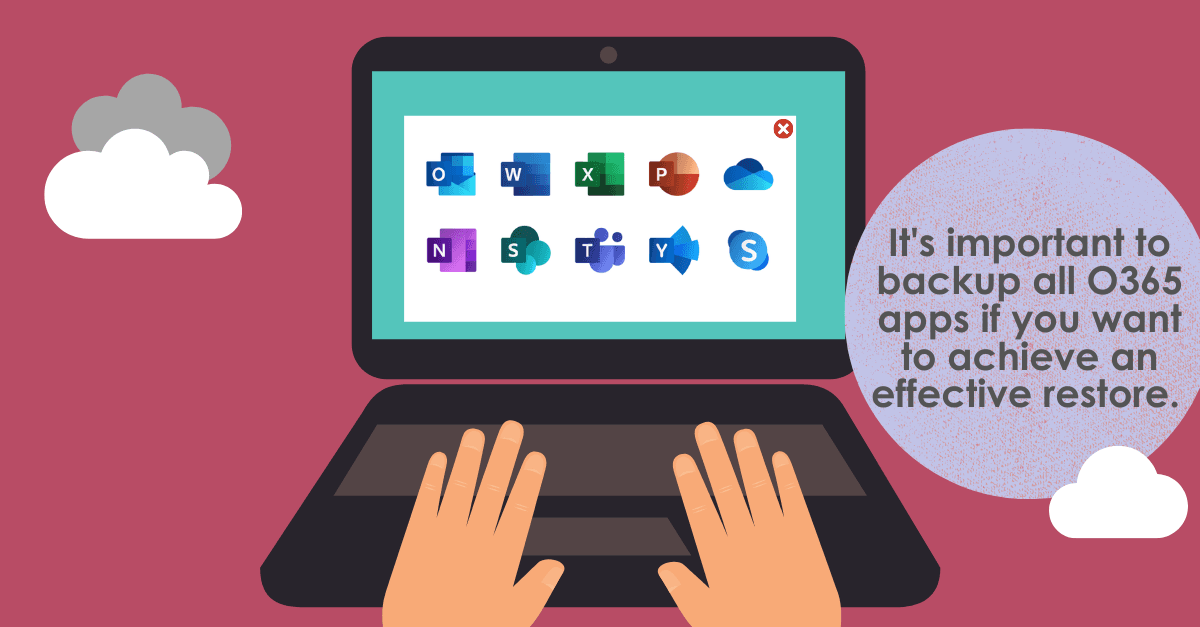 Security
Data that is stored on the cloud still needs protecting which is why you need to consider security when choosing a cloud service. You should ensure such things as user authentication and data encryption is available.
Frequency
How often are snapshots being taken? The more snapshots the better as you will have a more up to date information if you were to lose the document you are working on. On the other hand, although this is good this also means that more snapshots means more data to store and backup. But when you're working all day on a report that gets deleted you want the version from 5 minutes ago, not 5 hours.
If you are interested in learning more about cloud backup, contact us today to discuss your options.