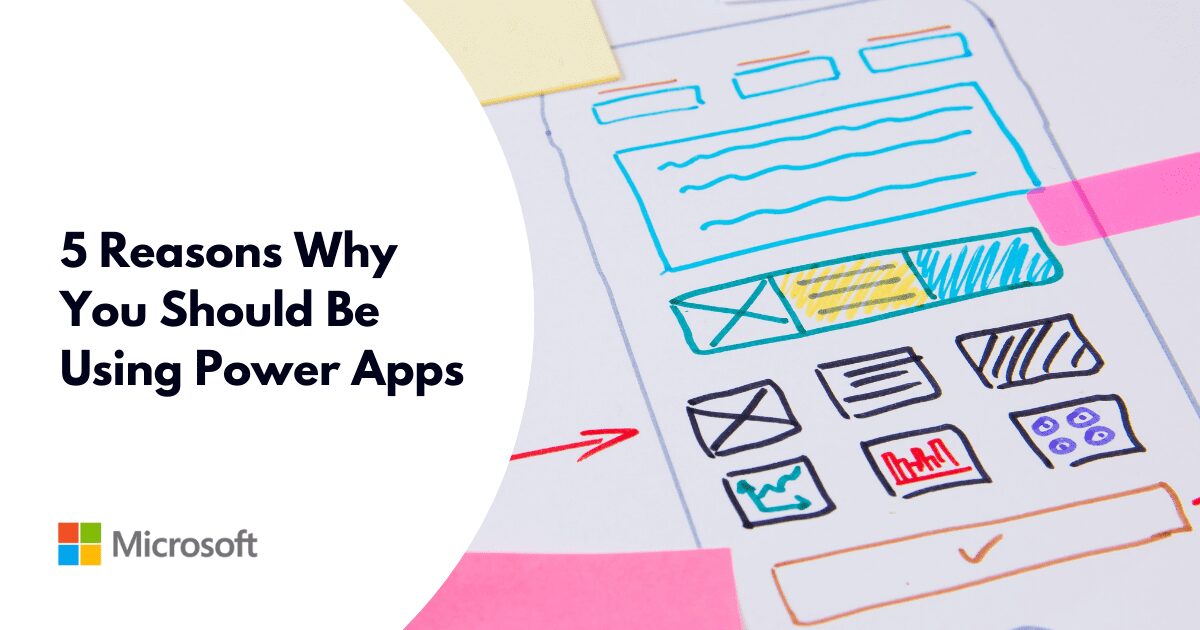 Microsoft Power Apps can help you streamline your clunky processes and help save your team's time. Whether you are a manufacturer, B2B business, operate in retail, education or are a not for profit, Power Apps can help solve any problem.
Not sure what Power Apps is? Watch the video to find out or visit our Power Apps webpage.
5 reasons why we think you should use Power Apps
Streamline and automate processes
Using Microsoft Power Apps can help transform time-consuming manual tasks into shorter automated ones. Whatever problem or process you'd like to improve, Power Apps can be tailored to meet your business goals.
Enable seamless collaboration
Power Apps can be securely shared, enabling seamless collaboration with your teams and customers, on phones, tablets and can be easily embedded on to your website.
Benefit from low code
Instead of waiting for long development times, Power Apps uses low code which means a much quicker turnaround time, without compromising quality.
Integration and reporting
You can connect your data sources to create a smart app that pulls in data to improve your business operations, sales and service offerings. Integrate Power BI to create real-time dashboards and reports to help visualise your performance.
Think outside the box
Firstly you must identify the processes you have in place and ask yourself "could this be improved?". If the answer is yes, but you're not quite sure how, CIT are here to provide a tailored service that will improve your operations and efficiency.
From everyday processes to niche requirements, Power Apps can transform how your business operates. Looking for ideas of how you could use Power Apps within your organisation? Discover 7 use cases for Power Apps here.