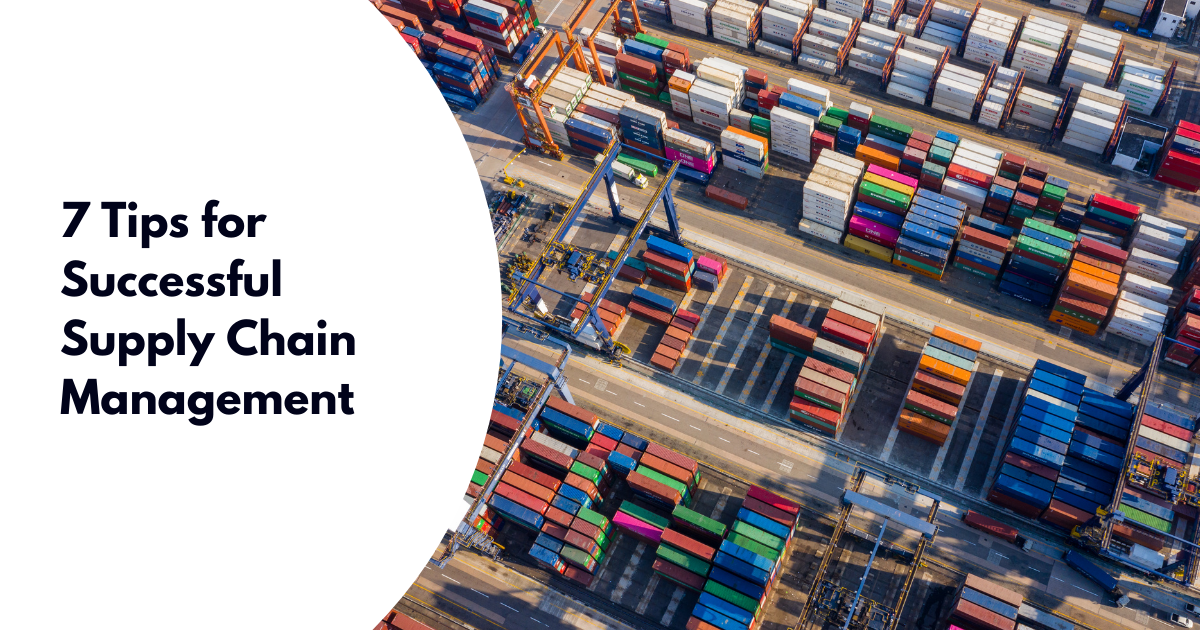 It's important to closely monitor and improve your supply chains, especially when you experience rapid business growth.
If you haven't properly considered your supply chain and logistics in times of growth or decline, you may be faced with a lot of issues and disruption. Read our blog to find out our top 7 tips to help ensure your supply chain management runs smoothly and efficiently.
Create a risk management plan
Create a risk management plan that outlines any potential risks, how they would affect your supply chain and how you would react in each situation is vital for all organisations, large or small.
Choose the right suppliers
When selecting a supplier you must consider, cost, relationship and variety. The saying, "you get what you pay for", often runs true when we are thinking about suppliers and choosing a more expensive supplier may work out better in the long run, because a higher price usually accompanies a more reliable and higher standard of service.
Having a close relationship with suppliers is also important as you may benefit from better rates, faster delivery times and communication will often be better which means that if a logistical issue was to arise, you would know about it in the first instance and would be able to make alternative arrangements, minimising the chance of disruption to your supply chain.
Lastly, on the topic of "alternative arrangements" it is recommended that you have more than one supplier for your products as unforeseen issues can arise and not having a backup would majorly disrupt your supply chain.
Improve visibility, growth and success with a robust ERP solution
Investing in an ERP solution will empower your business, giving you the ability to combine your financial management, purchasing, sales and stock. You'll be able to monitor the exact value of your stock, profit margins and it'll help you to understand when you should order more.
Enterprise resource planning (ERP) solutions will provide your organisation with an automated system to drive business growth, allowing your team to do more with fewer resources.
Outsourcing to third parties
Outsourcing your storage and logistics can help with growth, preventing being held back by insufficient warehouse storage or logistical limitations.
Enhance your supply chain with Power BI
You can use the intelligence platform, Microsoft Power BI to simply visualise historical sales data to help you pinpoint trends and help you plan for the future. You'll be able to gain important insights which will empower you with the knowledge to help you meet demand.
Power BI can also help you to identify when your busy periods are so you are able to manage resources efficiently and hire more help when required, enabling you to anticipate the rush and meet demand.
Quality control is essential
When you receive stock, it is vital that you check, double-check and check three further times to ensure the quality is as expected. Inventory that is not checked and not up to standard could be hugely damaging to your reputation.
Continuously review and update!
Much like any process, it is important that you regularly review and update processes as there are many factors of change and there is always room for improvement.