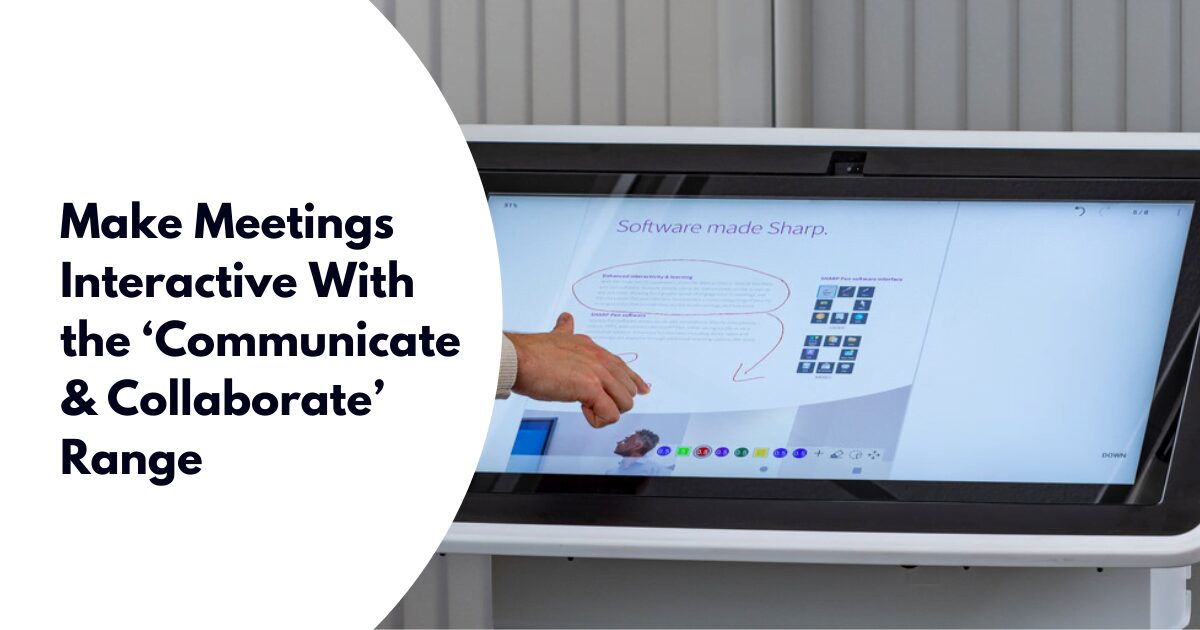 Since the pandemic, the traditional office-based role has transformed into something more flexible for many people. Up to 80% of the UK workforce are expected to adopt hybrid working between the office, home or an alternative space e.g. coffee shop/library/holiday home etc.
The new shift into flexible working means that meetings will consist of people on-site as well as off-site aka hybrid meetings.
Offices have become more than just stationary spaces, with personal desk spaces becoming hot desks, as well as incorporating break out areas (such as a huddle room) that are not meeting rooms, so that teams can get together to collaborate in different spaces.
Giving Employees Tools to Collaborate Effectively from Wherever They Are
Meetings work best when everyone is engaged, participating and able to contribute, but we know that this can be a challenge. Thanks to the simple, intuitive operation of Sharp's (Complete I.T.'s parent company) interactive displays you can focus entirely on your presentation – and your audience.
Interactive Touchscreen Tables
With three unique products in the range (Agile, Flex and Early Years), each interactive table is an easy-to-use mobile screen product designed to give you more flexibility than a dedicated meeting space, or to increase engagement in activities or learning. By making use of market-leading touch technology, the products allow up to 40 simultaneous touchpoints, making them ideal for individual or group use.
So, whether you're a business, healthcare or education provider, these interactive tables are perfect as technology is important for teamwork, learning, communication, and enhancing your day-to-day responsibilities.
The Interactive Touchscreen Table range has options to suit any environment and any requirement. Each of the three products is available as a battery powered or non-battery powered product, so you can choose a product best suited for you.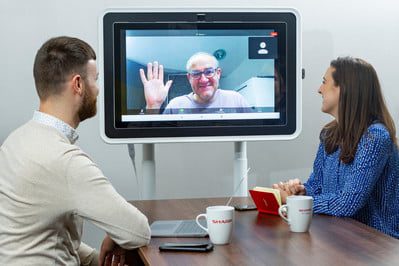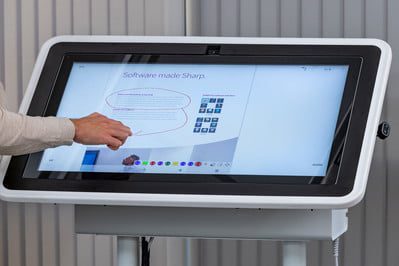 Windows Collaboration Display
Setting up the technology needed for a meeting can take up a lot of valuable time which can be mildly frustrating – teams want to turn up, plug in, quickly and easily to connect and collaborate with their team. With the Windows Collaboration Display, you simply 'plug and play' with built in integrated cables for instant connectivity.
It really is that simple and easy to just walk into a room, plug in your device and start working together straight away. The Windows collaboration display comes with a Passive pen designed with a precise 2mm tip for precise annotation and a broader tip for automatically sensed eraser function, making it easy and practical to use. You can even rest your hand on it without creating any unwanted marks!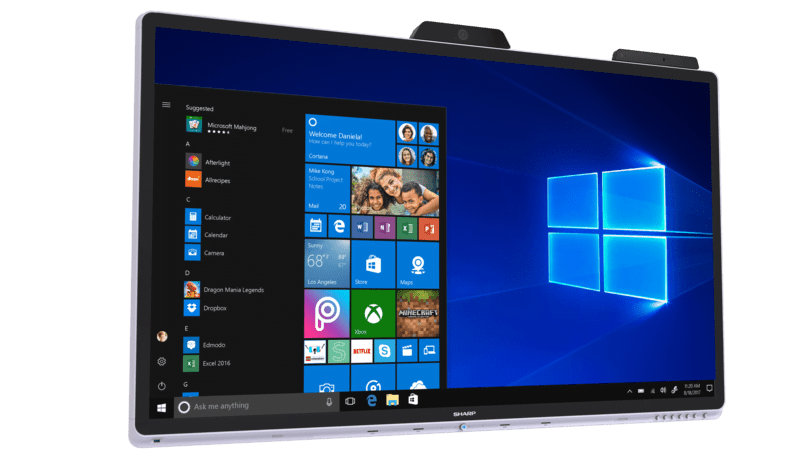 The Windows Collaboration Display's exceptional responsiveness and ease of use allows it to:
Speed-up collaboration – users can work together immediately, with no training, which encourages more engagement and involvement.
Build confidence – users feel more confident and willing to participate and present and share information.
Increase concentration – users can focus on the delivery of content with no technical distractions getting in the way.
The Interactive Touchscreen Tables and Windows Collaboration Display are just two of several solutions from Sharp's Communicate & Collaborate product range. Watch the below video to discover the full range:
Learn more about our Audio Visual Solutions
Please get in touch if you would like to discuss your IT needs