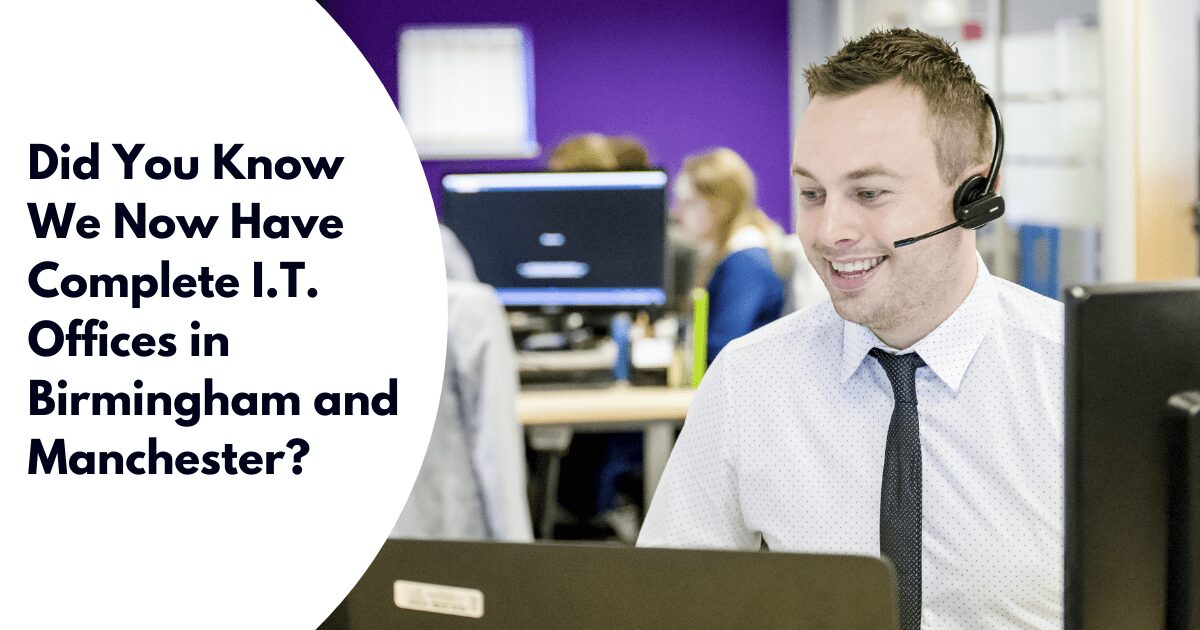 This time last year, Complete I.T. opened two new offices, one in West Bromwich and the other in Stockport, Greater Manchester. Meaning we can now offer our award winning IT Support services in Birmingham and Manchester. This was a very exciting time for us as it meant we are able to grow our business and offer our specialised IT support, Cyber Security Services, Hosted Telephony and ERP support to local SME businesses across the West Midlands and the North West.
Our experienced Birmingham and Manchester IT teams fully embrace the Complete I.T. style of service. They are approachable, friendly experts who always speak in plain English and explain technical issues and solutions in an easy to understand way. The team are dedicated to building lasting relationships with clients, becoming a part of the team, so they can fully understand business needs and how they positively impact on the business.
Whether you're looking for someone to take full control of all your IT needs or you already have an IT team and just need some additional help, our Birmingham and Manchester teams can create a bespoke solution designed to meet your business's needs. Our expertise covers cyber security so we are fully equipped to offer advice and solutions to ensure your business is protected from cyber threats. If you have teams working remotely we can also help ensure they are setup correctly with our remote working solution and can provide a cloud telephony service so your employees can continue making and answering calls wherever they are.
If you think your business could use our help, contact us through the links below:
Looking for IT support in the West Midlands? Contact us here!
Looking for IT support in the North West? Contact us here!