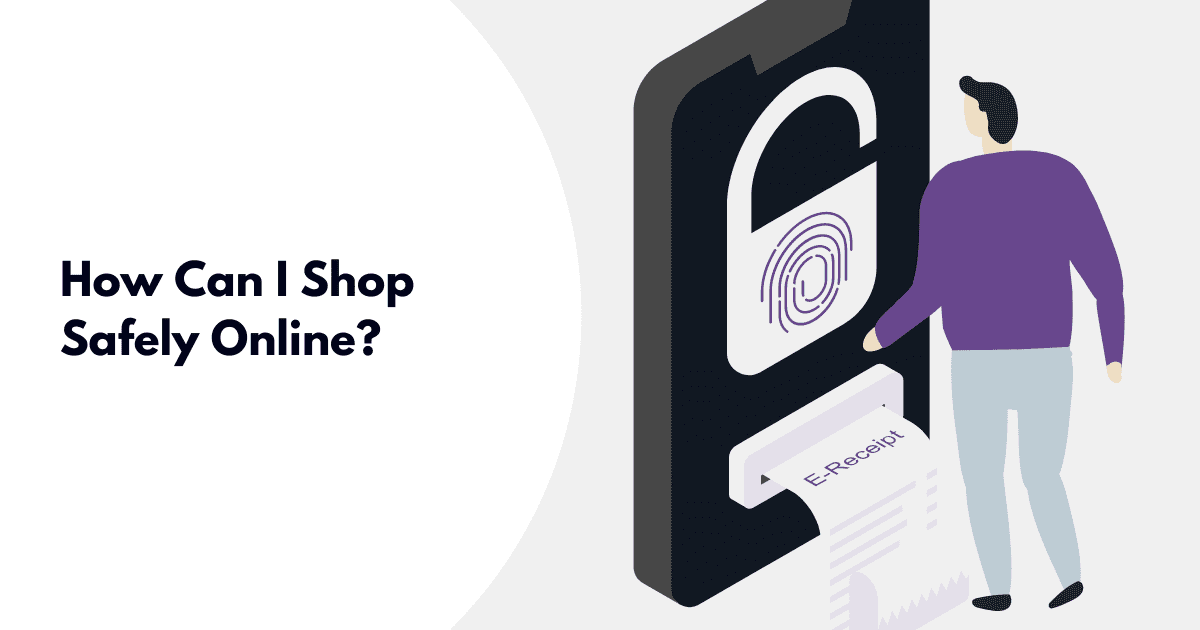 We all love a bit of online shopping – you can shop from the comfort of your sofa, compare different brands within seconds and next day delivery means that your items are on your doorstep within 24 hours. Although there are many positives to online shopping, cyber crime can lead to fraudulent activity, stolen personal information and loss of money.
Discover our guidance below to help make online shopping a safer experience:
Before making a purchase with an online retailer, it's important to conduct research on the company to check its legitimacy. Get feedback from people and organisations such as consumer websites to help you form a decision.
Look out for the padlock icon in the address bar, if this is not there or the browser says "not secure" do not use the website. Bear in mind that the padlock does not guarantee the retailer is reputable or that the website is secure but it does indicate that the connection is secure.
Only provide mandatory details
When making a purchase online, it is recommended that you only fill in the details that are mandatory, these fields are often marked with an asterisk (*) and won't let you process your order until they are completed.
Mandatory details will usually include your payment details and delivery address. The name of your childhood pet and the street you grew up on, shouldn't be necessary to complete your order.
We also recommend checking out as a guest rather than creating an online account and saving your payment details, unless you are planning to shop with them on a regular basis.
Check that your accounts are secure
If you do hold accounts online for your favourite retailers, it is important that you are using different passwords. If one company suffers a data breach, your details will be in the hands of the cyber criminals and if your passwords are the same for other accounts – they'll then have access to those too.
We also recommend that you enable two-factor authentication (2FA) as an essential layer of protection. If a hacker knows your password, 2FA helps stop them from accessing your accounts.
Credit cards are preferable
Using a credit card for online purchases is preferable vs using a debit card as most credit card companies give you more protection when shopping online. This means that when things don't go to plan, your credit card company may be able to offer you a refund.
Using a payment platform such as PayPal, Apple Pay or Google Pay is also a good idea as the retailer doesn't even see your payment details. Always read the terms and conditions to ensure you understand the level of protection you will receive if things go wrong.
Are you suspicious? Is it too good to be true?
You may come across amazing offers via email and text from your favourite brands but even when you trust the retailer, it's recommended that you don't click the links and instead visit their website directly, via a Google search.
Be vigilant when on Google as it could be possible that the advert you see at the top of the page is also fraudulent.
If you'd like to learn more about Cyber Security for your business and how you can protect your team, visit our Cyber Security webpage.