IT Support London
Looking for IT Support Services in London & the Greater London Area? You've Come to the Right Place
Outsourced IT Support in London.
Complete I.T. have been providing local IT support to SMEs in London for over 15 years from our central London office based in the London Bridge area. We support organisations of between 10 and 500 users and have a dedicated focus and expertise with SME organisations.
Our clients range from those who have no in-house IT team and who need us to manage their entire IT infrastructure, right through to those who have in-house IT and require additional helpdesk or consultancy resource.
We have over 25 years' experience, with our IT specialists providing a local, friendly and proactive approach to managing your IT.
We're ISO 27001 certified, Microsoft Gold Partners and experts in Microsoft 365 support, Azure and other cloud based technologies like cloud telephony. We have a comprehensive cyber security offering to ensure that your business is secure whether your teams are remote working or in the office. Our IT experts also work with a range of other partners to offer independent advice and IT solutions, ensuring that our recommendations, IT systems and cloud solutions are right for your business.
5-7 Southwark Street, London SE1 1RQ
So if you are looking for a Microsoft Partner in London or to find out more about what makes us different, and how we can help your business meet your goals, please give us a call or complete the contact form below, and someone will get back to you immediately.
What are the benefits of outsourcing your IT?
We understand your frustrations and challenges with IT and technology and If you're a small or medium-sized business looking for managed IT services in London, we are here to help.
Technology Improvements
Knowing what technology solutions and services are right for your specific business needs can be difficult, especially when there are regular technology advancements. If you're looking for a Managed Support Provider who will become a part of your team, Complete I.T. could be the right fit for you. Making technology easy is what we do, Complete I.T. are here to identify the solutions that are right for your business needs and team's requirements.
We understand that all businesses are different which is why offer a bespoke IT service to help your organisation work smarter and safer.
Evolving Cyber Crime Landscape
"4 in 10 businesses suffered breaches in the last 12 months." With flexible working now the norm, ensuring that you have a high level of cyber security and monitoring across all of your devices is essential, no matter where your teams are.
At Complete I.T. we offer a host of cyber security solutions to help secure your organisation and enable your team to work smarter and safer. From Firewall protection and email security, to user education and Cyber Essentials, we can help stop criminals from infiltrating your systems and accessing your critical business data.
Lack of Time
​Outsourcing your IT to a Managed IT Support Provider is a cost-effective way to ensure your IT systems are secure and maintained, whilst benefiting from a team of technical experts. Working alongside Complete I.T. will mean your existing team's time can be used to focus on their core responsibilities and we can focus on your IT roadmap to ensure your organisation is reaching business goals and improving business operations.
Poor Performance
If you are unhappy with your current IT systems and your team are complaining that IT is preventing them from successfully completing their jobs, Complete I.T. are here to help.
Whether you are in need of a total IT system upgrade or maybe your teams are struggling to work from home because your systems are too slow, we can offer a full IT review of your current systems and recommend future-proof solutions aligned to your strategic business goals.
Get in touch
Get in touch for a review and to find out more about our Managed IT Support in London offering (where we completely take care of your IT) or just IT Support in London (if you only need additional IT support).
Frequently Asked Questions
How can my teams collaborate whilst working remotely?
With Microsoft 365 your teams can work from anywhere in the world as if they were in the office, collaborating on documents at the same time in real time, meeting face2face over Microsoft Teams and communicating using the chat function.
Why do I need IT Support?
In this day and age there are not many organisations that are able to run without dependable IT systems. From payroll, invoicing and HR to sales and marketing, you have to be able to depend on the systems you use. With CIT you get the added benefit of years of knowledge and expertise as well as a friendly plain speaking team.
What is meant by Managed Services?
Managed Services is a service managed solely by someone else, you may need an in-house IT head but you do not have the expertise or resource to train and manage them, that is where a Managed Service provider will step in. We will do everything from recruitment and training to management and payroll whilst working closely with you to ensure we are meeting your exact needs.
What is the going rate for IT Support?
We will tailor our contracts to suite your needs, we understand that every client will want different things from their IT Support partner, whether that is purely to keep their systems running or innovative advice and guidance on the latest solutions and software available to you. We always recommend a no obligation face to face meeting to decide whether we are the right fit for you and so that we can understand your specific needs.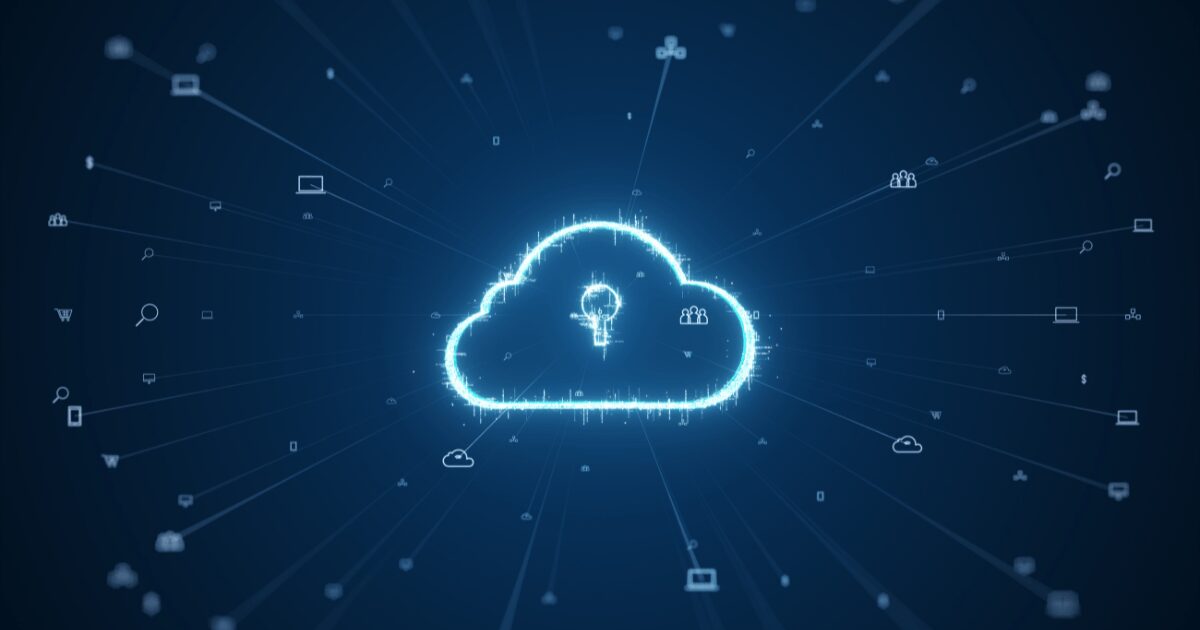 With cloud computing now being the go-to as more organisations continue to move away from traditional IT infrastructure, you need to consider where your data now is and how secure it is. Many organisations using Office 365 believe that their data...